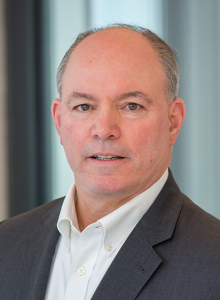 Craig Comins
Vice President of Development and Communications
My role at Family Reach is: Vice President of Development and Communications.
Family Reach inspires me because: Family Reach is at the forefront of alleviating Cancer-Related Financial Toxicity, and as the leaders, we have the responsibility to help as many people and families that we can.

The most unusual thing I've done for my job is: Wearing a poop emoji costume while Master of Ceremonies of a dinner.
When I'm not at Family Reach you can find me: Walking the dogs, antiquing, or on a hike.
Most people don't know that: I collect postcards
If I could spend time with one person, past or present, it would be: Winston Churchill. He had courage, perseverance, independence, and resilience. Important traits for one to be successful.
One item I'd like to check off my bucket list: Hike the Appalachian Trail.