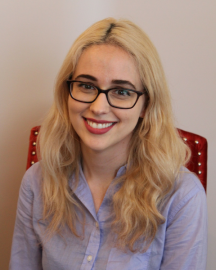 Cindy Jones
Senior Manager of Operations
My role at Family Reach is: Senior Manager of Operations
Family Reach inspires me because: I understand the financial impact of cancer on a family firsthand and see how unique and valuable our mission truly is.
The most unusual thing I've done for my job is: Take an Uber to the slums of Uganda at 1 AM to comfort a woman giving birth.
When I'm not at Family Reach you can find me: Home with my dog.
Most people don't know that I: Have skydived.
If I could spend time with one person, past or present, it would be: George RR Martin.
One item I'd like to check off my bucket list: Visit all 7 continents – 3 to go!