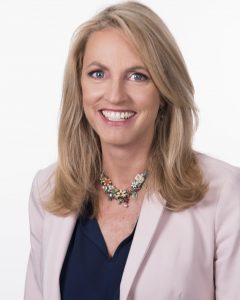 Carla Tardif
Chief Executive Officer
My role at Family Reach is: Chief Executive Officer; essentially that means I'm the team captain to an All-Star Team!
Family Reach inspires me because: I've been touched by cancer and know what it means when people "show up" to keep you afloat during your darkest days. There is no better purpose in life than to help others. We all need help at some point in our life and it's a gift to be able to answer that call for another human being.
The most unusual thing I've done for my job is: Well, that would have to be the day I agreed to take a 3-hour Krav Maga self-defense workshop that was benefiting Family Reach. It was there that I found myself in a dark room, ready to be attacked by a 6'7", 280-pound (sweaty!) man who was putting me to the test to see if I learned how to defend myself when he surprise-attacked!
When I'm not at Family Reach, you can find me: Hanging with my 2 amazing kids, in the pottery studio, or going for a long run.
Most people don't know that I: Used to be intensely afraid of flying, but thanks to Family Reach, I've overcome that.
If I could spend the day with one person, past or present, it would be: Oprah Winfrey. Her success in defying all odds to rise to the top, her generosity and caring for others, and her desire to learn and teach are what I admire most.
One item I'd like to check off my bucket list: Travel, travel, travel!  So much to see! Too many places to list. Good thing I conquered that fear of flying!