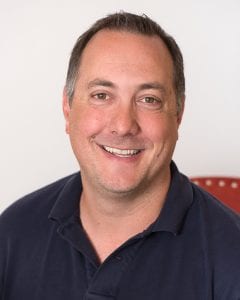 Brian Morello
Special Programs and Events Manager
My role at Family Reach is: Special Programs and Events Manager. I'm responsible for managing the foundation's NJ-based events from a logistics and fundraising standpoint. This includes all pre-event management, securing sponsors, implementation of processes/procedures, onsite management, and post-event recap. In my role, I'm also partly responsible for certain Programs-based initiatives such as hospital/patient visits, handling initial family grant requests, and our Gift Card Program. And finally, I manage the NJ Headquarters office and assist in certain Operational tasks as needed.
Family Reach inspires me because: Of the yearlong struggle my sister Kristine faced during her battle with cancer. Despite facing her own challenges, she thought of others before herself. It was through her vision that our eventual mission was born. The strength, wisdom, selflessness, and compassion she exemplified during her 27 years on this earth will resonate with me forever.
The most unusual thing I've done for my job is: As one of the original Family Founders, I've been a part of a number of grassroots fundraisers, events, and initiatives. One project that sticks out in my mind is collecting loose change from a fountain in the middle of a mall, bringing it home, cleaning it, and sifting through it on some blankets in the backyard with my kids and parents, counting it, and taking it to the bank for deposit. Charities actually do benefit from all of that change at the mall!
When I'm not at Family Reach, you can find me: At the beach with my family, at the baseball field with my son, at home with my family watching movies or playing Wii, reading with my daughter, or on trips with my buddies. And at the gym, but not as often as I'd like!
Most people don't know that I: Like to cook.
If I could spend the day with one person, past or present, it would be: My sister Kristine.
One item I'd like to check off my bucket list: Zip-lining.