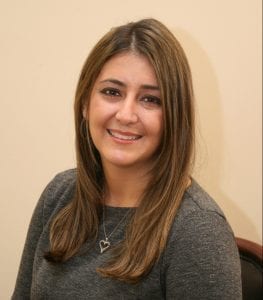 Antoinette Shields
Programs Coordinator
My role at Family Reach is: As the Programs Coordinator, my focus is on ensuring that families are connected with the correct navigators and resources so that their needs may best be met.
Family Reach inspires me because: Family should come first, not financial worries and/or stress. Family Reach gives families the opportunity to take a breath, spend time with their loved ones and make time for healing. My drive has always been to give back to others and, at Family Reach, that is exactly what we do.
The most unusual thing I've done for my job is: Sing part of a Christmas carol, over the office intercom, for a holiday challenge.
When I'm not at Family Reach you can find me: Spending time with family and friends, enjoying a variety of different activities. I really enjoy trying new things, food and places!
Most people don't know that: I am actually an introvert.
If I could spend time with one person, past or present, it would be: I would choose to spend the day with my paternal grandmother. I never got the opportunity to meet her, she passed away before I came into this world. I would love nothing more than to hear her share her memories and insights.
One item I'd like to check off my bucket list: If I really have to narrow it down to just one, it would be to visit the three remaining continents I have yet to travel to; Africa, Australia and Antartica.