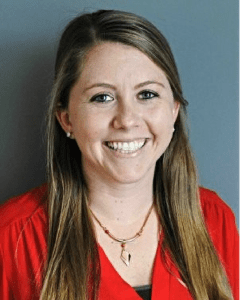 Andrea Incudine
Senior Manager of Programs and Evaluation
My role at Family Reach is: Senior Program and Evaluation Manager
Family Reach inspires me because: I know just how difficult it is for a family to receive a cancer diagnosis. It has always been a passion of mine to use my experiences to help give back to those also going through that journey. I am honored to be a part of an incredible organization that is changing the face of cancer nationwide.
The most unusual thing I've done for my job is: As a camp counselor, I attempted to sing a solo in front of over 200 audience members.
When I'm not at Family Reach you can find me: Traveling, trying new restaurants, snowboarding, camping or anything else that can be done outside!
Most people don't know that I: Play intramural football.
If I could spend time with one person, past or present, it would be: My grandmother. She passed away from lung cancer in 2006 and I would give anything to have a chance to talk with and learn from her again.
One item I'd like to check off my bucket list: Donate my hair. I have officially been growing it out for 3 years for the Pantene Beautiful Lengths donation program!