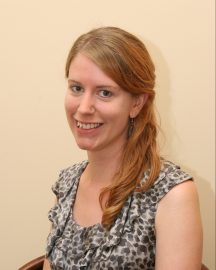 Anastasia Spratley
Financial Navigator
My role at Family Reach is:  Financial Navigator
Family Reach inspires me because: We're able to support families during an incredibly challenging time in their lives, working to help alleviate and prevent the financial stress that so often accompanies cancer treatment.
The most unusual thing I've done for my job is: Baked hundreds (maybe even thousands) of pizzelles for an after-school program's holiday fundraiser.
When I'm not at Family Reach, you can find me:  Reading outdoors, reading indoors, browsing bookstores, baking, and hiking around New England.
Most people don't know that I: Would like to open a sanctuary for old and injured donkeys someday.
If I could spend the day with one person, past or present, it would be: Octavia Butler – she was a visionary author and an incredible woman. I'd love to ask how she would've ended the Earthseed trilogy (one of my favorite series)!
One item I'd like to check off my bucket list: Travel north of the Arctic Circle.