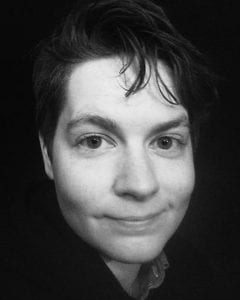 Alex Lewis
Graphic Design and Website Coordinator
My role at Family Reach is: Graphic Design and Website Coordinator.
Family Reach inspires me because: It addresses the financial toxicity surrounding illness.
The most unusual thing I've done for a job is: Designed a logo used on a movie set.
When I'm not at Family Reach, you can find me: In an art or record store.
Most people don't know that I: Am a vegetarian.
If I could spend the day with one person, past or present, it would be: David Bowie.
One item I'd like to check off my bucket list: Be shot out of a cannon.