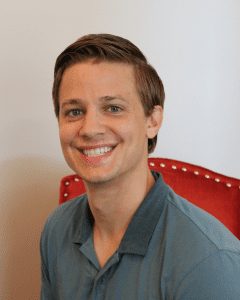 Adam Heidbreder
Administrative Assistant
My role at Family Reach is: Administrative Assistant.
Family Reach inspires me because: The organization is focused on a problem that is widespread, but it doesn't get enough coverage. Patients should be focused on healing and recovering, not on the financial costs of treatment.
The most unusual thing I've done for my job is: I participated in a caregiver gathering. My last job was in the ALS community, and to go around the circle and listen to people share their experiences and emotions was powerful. I'll never forget it.
When I'm not at Family Reach you can find me:Writing, reading, exercising, listening to music, spending time with family and friends, and hopefully traveling.
Most people don't know that I: I am an (internet) ordained minister
If I could spend time with one person, past or present, it would be: My mother. She passed when I was only a few months old, and I'd love to get to know her and spend the day with her.
One item I'd like to check off my bucket list: Skydiving.