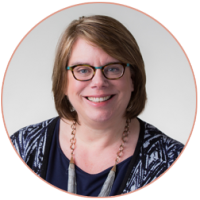 Tracy Ott Foster
President, Lash Group
As President of Lash Group, Tracy Ott Foster contributes her expertise, strategy and experience to a company known for its unique patient and provider support programs. Under her executive leadership, Lash Group provides industry-leading access, adherence, and clinical case management support solutions that help patients begin therapy in a more timely manner while maximizing their ongoing continuity of care.
Tracy's influence on the pharmaceutical industry has spanned over two decades. She was named to the 2014 PharmaVOICE 100 Most Inspiring People in Life Sciences, and to the 2015 50 Most Influential Women (Charlotte, NC) – both awards acknowledge her many accomplishments and the positive impact she has on her colleagues, her community, her company, and the healthcare industry.
Tracy received a BSE from the University of Michigan and an MBA from the University of Virginia Darden School of Business.