What is the Financial Treatment Program?
The Financial Treatment Program offers support services to help you overcome the financial side effects of your cancer diagnosis. It's never too soon to apply – we believe financial treatment should start as soon as your cancer treatment does.
Click an icon to learn more
Tap an icon to learn more
We know there's a lot to think about when it comes to cancer, and we want to make the financial side as easy to manage as possible. Financial problems impact up to 73% of cancer patients from all walks of life, and there is no need to feel ashamed. You're not alone – and our wide variety of services are here to help you.
Our team will match you with the most meaningful resources for your financial circumstances. This will include arming you with knowledge on the financial journey ahead and creating a customized financial roadmap.
Financial Treatment Program Eligibility
In order to qualify for our services, you must:
Have a cancer diagnosis
Be in active treatment for cancer or have completed cancer treatment within 1 year
Receive treatment at a hospital within the 50 states, Washington D.C., Puerto Rico and U.S. territories
Be represented by a healthcare professional who can communicate with Family Reach on your behalf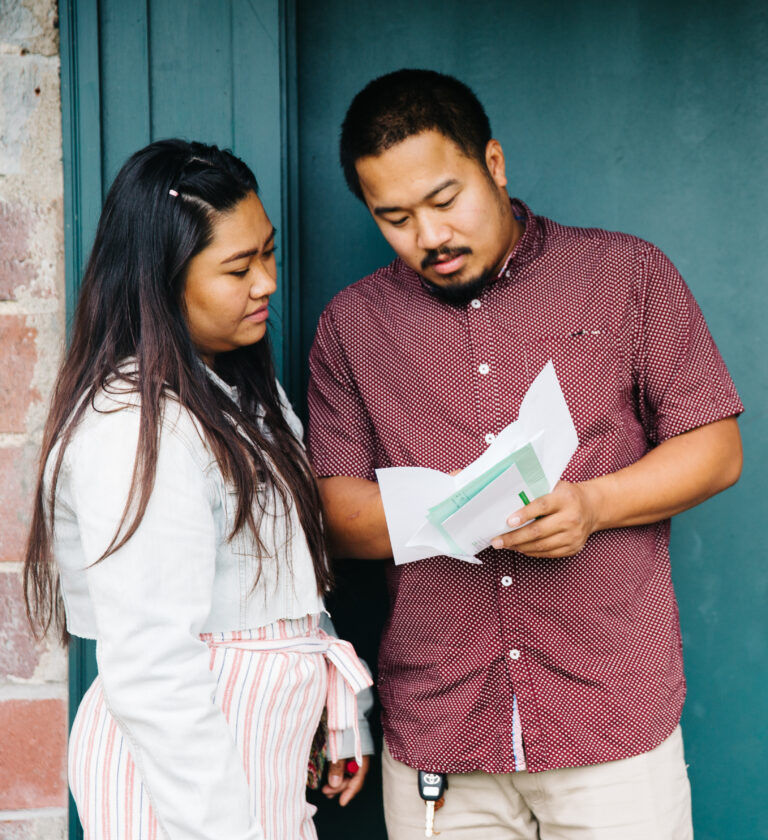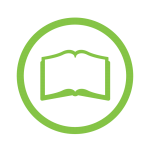 While one of our Resource Navigators reviews your Financial Treatment Program application, you can start learning about the financial side effects of cancer and how you can manage them.
You will receive a free digital copy of our Financial Guidebook in your confirmation email. We wanted it to be as useful as possible, so we got a thumbs up from other patients and caregivers before sharing it with you. The Guidebook includes:
Costs and saving options to consider
Easy action steps to follow
Checklists for estimating your personal costs
Advice from patients and caregivers
List of vetted financial resources
While one of our Resource Navigators reviews your application, you can start learning about the financial side of cancer and how to manage it.
Our financial guidebook is a great resource for those at the start of cancer treatment. It contains:
Ways to save money and reduce costs
Checklists for estimating your personal expenses
Tips for determining your treatment expenses
A list of vetted financial resources
We offer three versions of our guidebook — adult cancer, young adult cancer, and pediatric cancer.
"You may not think about financial assistance or various insurance options when your major concern is your health, but any advice can help."
— Cancer hero and father, Michael
Our tip sheets will help you manage your finances and save money on everyday expenses:
Financial Guidebooks | Guías Financieras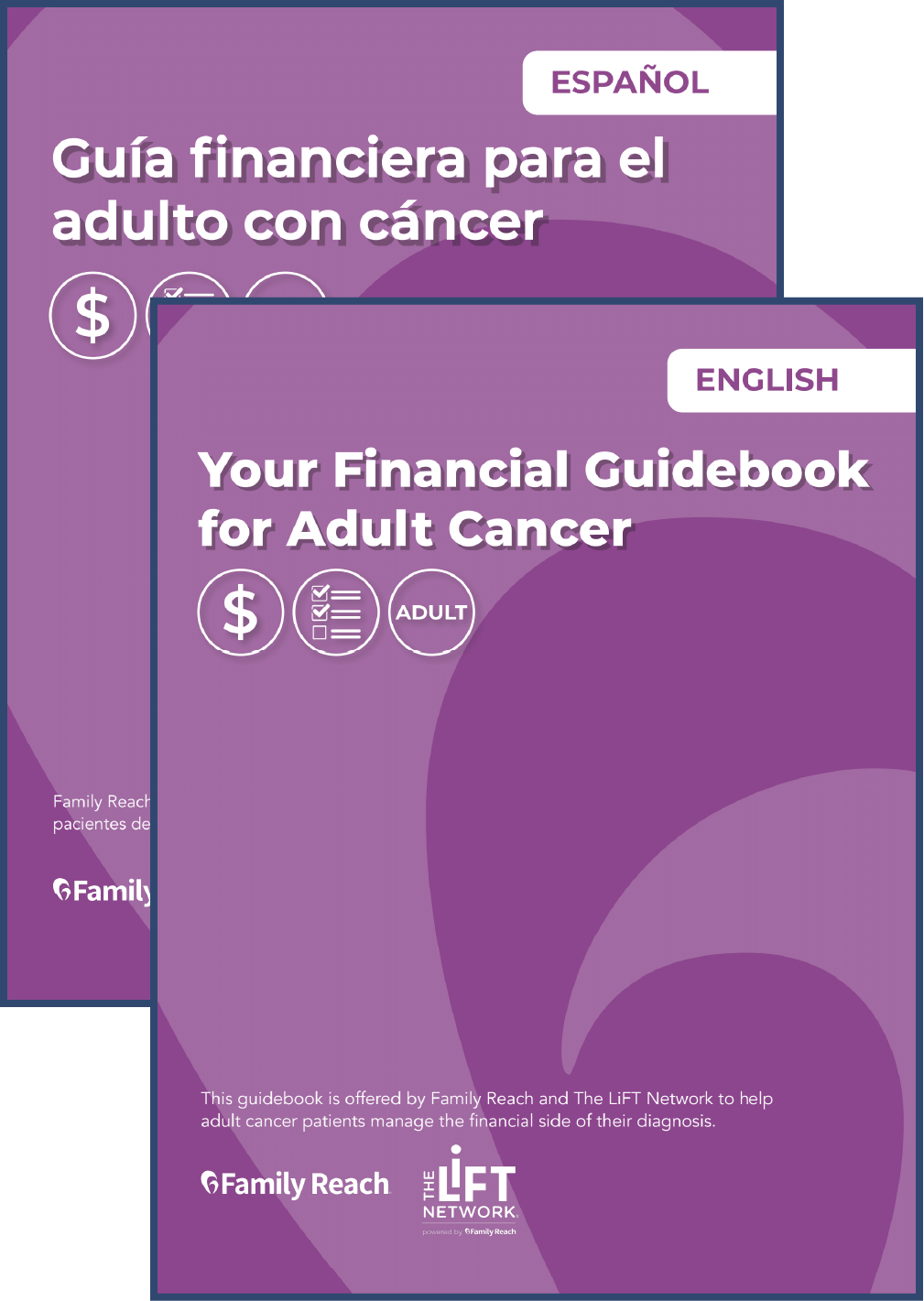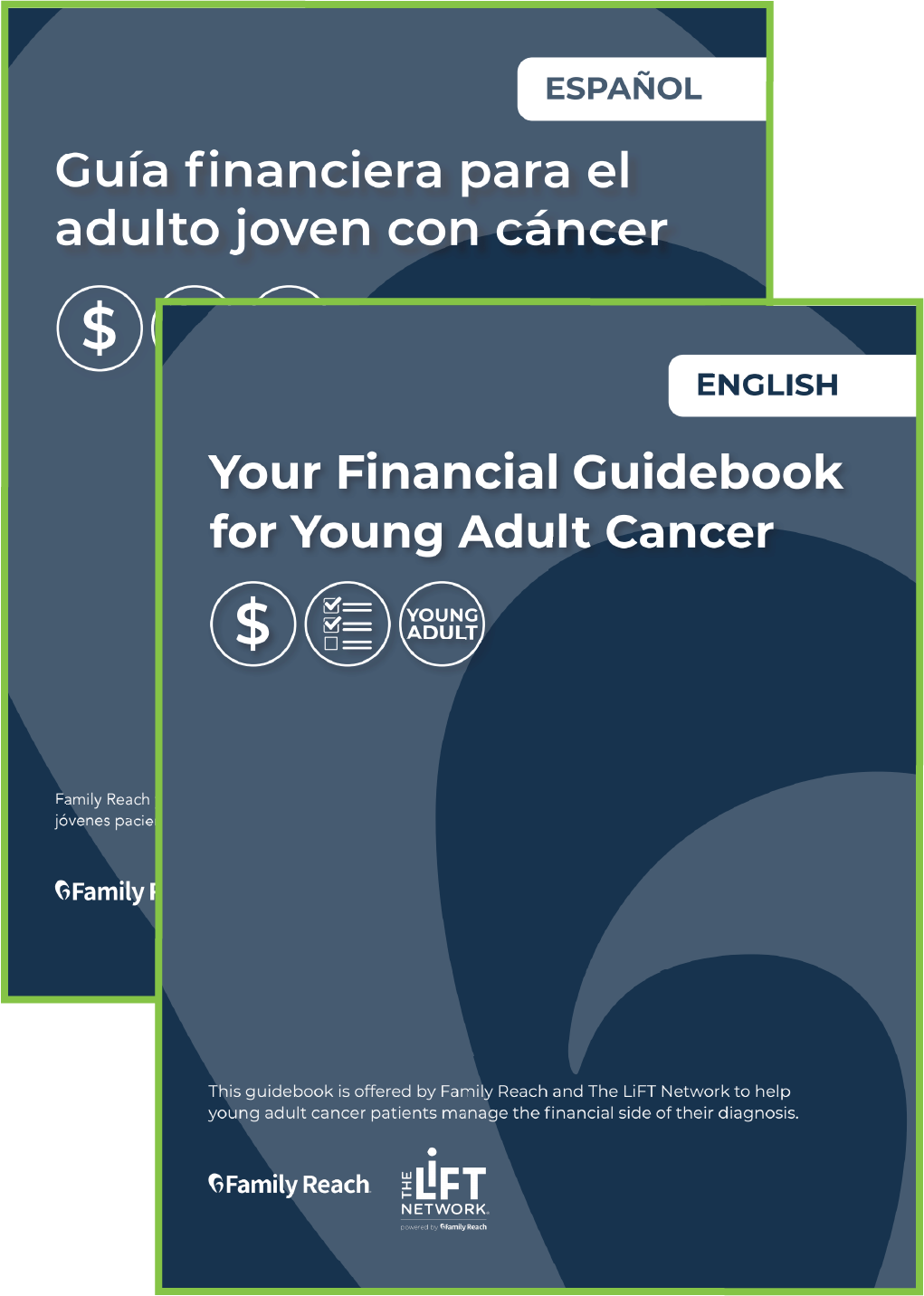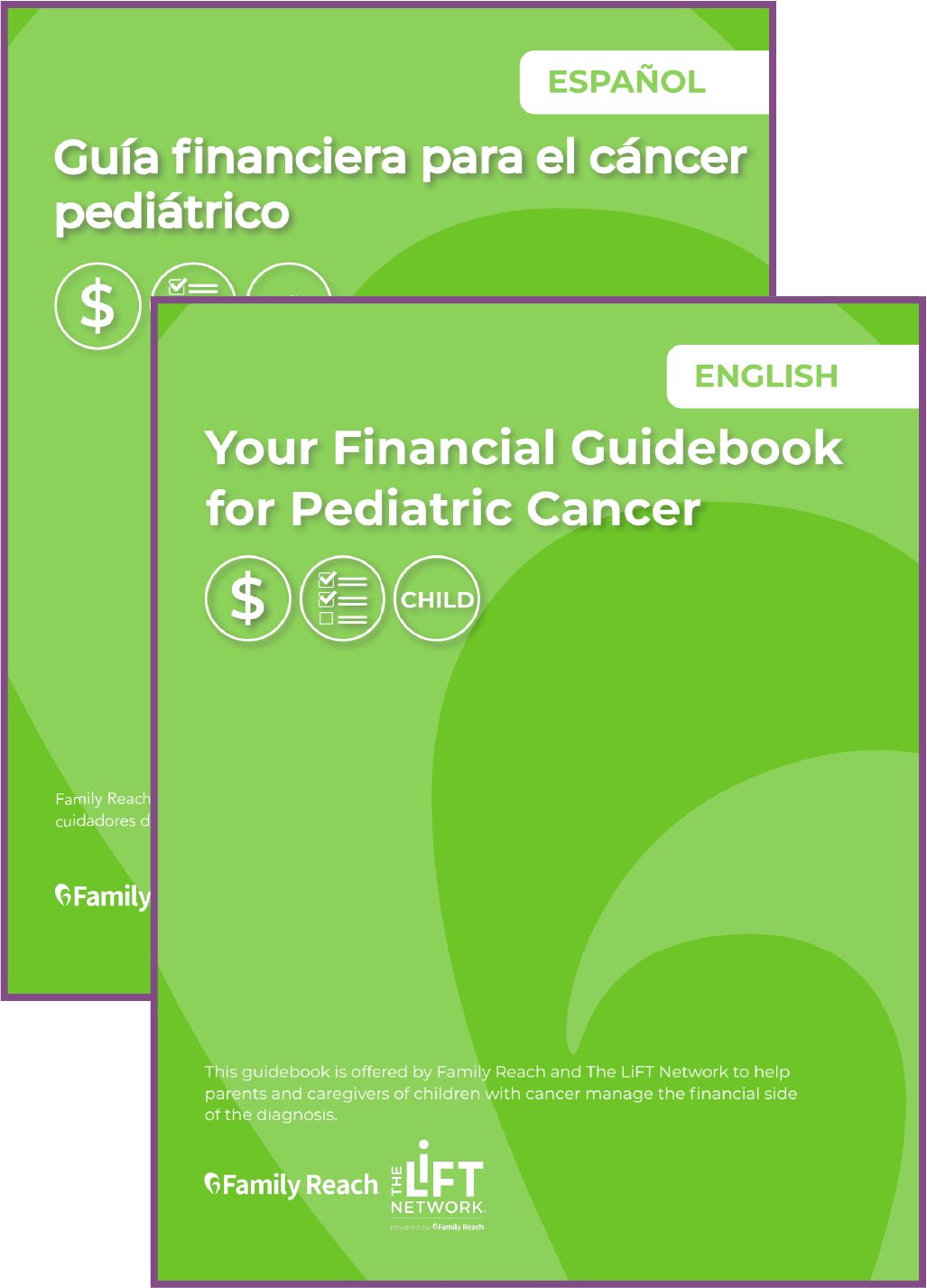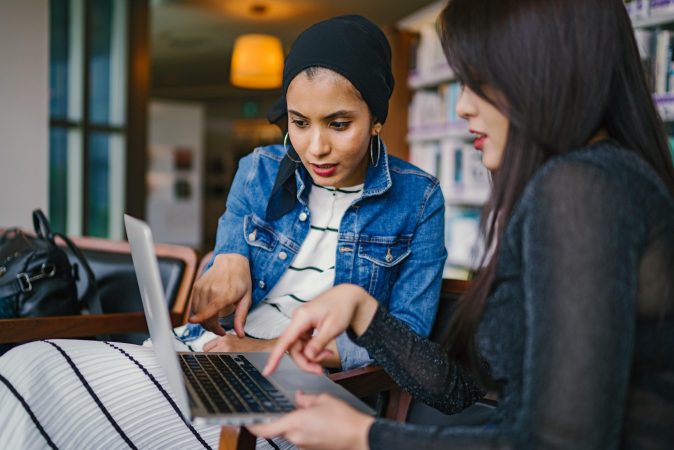 Your Resource Navigator will be your go-to person on the Family Reach Programs team. They will complete a financial needs assessment based on your application and then reach out to you or your healthcare professional to let you know which financial services you're eligible to receive.
Your Resource Navigator may suggest services and resources such as:
Family Reach's Financial Treatment Program

Support from in-kind partners for temporary lodging, transportation, and more

Guidance on government policies like SNAP benefits and social security

Referrals to other financial programs outside of Family Reach that may be able to help you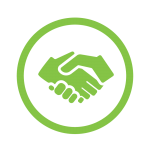 Your Resource Navigator may recommend that you meet with one of our volunteer Certified Financial Planner™ professionals. While your oncologist focuses on treatment and your healthcare professional on your well-being, your financial coach will be the financial expert on your care team.
We worked with the Foundation for Financial Planning (FFP) and the Financial Planning Association (FPA) to develop our financial coaching service, creating it specifically for cancer patients and their families. It's completely free for any cancer patient or caregiver to join – all ages, diagnoses, and income levels are eligible. No matter what your income level is, a financial coach can guide you to make the best financial decisions. Your Certified Financial Planner™ will make recommendations to help you:
Organize your finances
Decide which bills to pay first
Keep up with payments
Reduce your debt
Consider cost-saving opportunities
Plan for the future
Unsure if Financial Coaching is right for you? Find out more about how a financial coach can help:

"We can't control cancer, but working with a financial planner proved the financial side was something that we could control," said Naomi, mom of cancer hero Eko.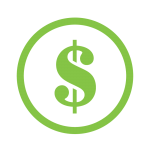 We understand that you may need help to stay afloat during treatment. If you're eligible, we can provide a grant to cover non-medical, everyday living expenses, such as mortgage payments, utilities, groceries, and transportation costs.