Our Program: Financial Support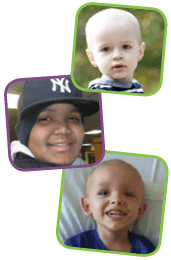 The Family Relief Grant Program is an effective, compassionate and fair method to identify families in need and deliver financial assistance when families need it most. The program is overseen and administered by Family Reach's dedicated social work staff, who work directly with the oncology social workers at hospitals nationwide to evaluate a family's need quickly and consistently. Through a simple and effective process, hospital social workers complete an online grant application on behalf of the families. Family Reach relies on their skill and integrity to screen and verify the family situation in a non-intrusive manner.
Family Relief grants focus on assisting with the following burdens: mortgage, rent, utilities, transportation, car payments, gas, parking, food, childcare, in-home care and other non-medical related expenses.
In 2014, Family Reach saw a compelling need to help families whose financial needs far exceeded the average grant level of support. In recent years, our social work staff have found that 1 out of 10 Family Reach grantees require additional longer-term assistance to help them through a catastrophic financial situation. Recipients of this additional support are thoughtfully vetted through our premium network of hospital partners and staff social workers. Grants vary in size based on need and may consist of multiple grants or a one-time larger denomination. These grants are greater than the $2,000 maximum..
Working with Premium Network of Hospitals – Collaborative/Cost Effective Model
The founders of Family Reach had the foresight to understand the importance of developing strong working relationships with social workers and treatment staff throughout our network of partner hospitals. These long standing relationships allow Family Reach to maximize our donor's impact. Our successful and cost effective model allows Family Reach to leverage our premium network hospitals expertise and specialists, thereby keeping our administrative costs low, while maintaining the highest quality programs and services.
Additionally, this model enables Family Reach to deliver assistance through an easy and fast process, alleviating financial stressors that might otherwise impact family stability and a patient's continued access to treatment. How our grant administration benefits families:
 Accessibility: Family Reach responds to hospital social workers' questions/requests in a timely manner.
 Fast Delivery: After grant requests are submitted by hospital social workers, applications are reviewed and payment mailed directly to vendors within 24 hours.
 Larger Grant Sizes: Hospital social workers often note that access to larger grants is crucial in their efforts to stabilize families. In contrast to many other cancer related support agencies, Family Reach offers a larger range of grant sizes, allowing social workers to immediately stabilize at-risk families. An average Family Reach Lifeline grant is $1,280. Under this program, hospital social workers can request up to $2,000 and make additional requests when there is significant need. Through our Hands of Hope program, grants over $2,000 are distributed to families whose financial needs are greater and more emergent in nature.
Family Reach Walks with Families Throughout Their Cancer Journeys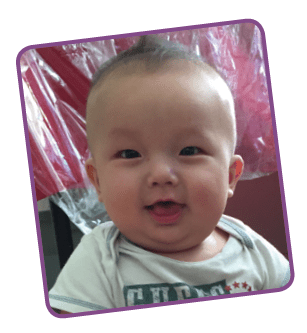 Family Reach staff understands that a patient's cancer fight may be prolonged due to extended treatment protocols, complications and relapses. In these cases, families may face several unexpected financial setbacks. Family Reach works closely with our partner hospital social workers and the families directly to provide support during these times. Through our grant program, families are able to request additional grants from Family Reach.  We also offer education and emotional support to help families and navigate resources (learn about and download our free Financial Handbook). Although we cannot be a family's primary source of support and stabilization, Family Reach plays an important role throughout a patient's cancer fight.