After two years of brainstorms, meetings, focus groups, and endless research, our new website has officially launched, thanks to one of the many brilliant teams at Harrison and Star. The global healthcare marketing agency, based in New York City, has donated countless hours of their time to create a virtual world for Family Reach, where we now can tell our story in a clear, engaging and honest way.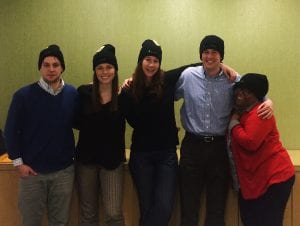 In the beginning, the team soaked us up like a sponge. They listened carefully as we unloaded. We told them stories of Kalo and Madison, shared flow charts of the grant process and explained the early inspiration behind the foundation.
Next, they walked through our old website from top to bottom. We knew what a task this would be. Family Reach has a wealth of content (we cherish every family story, every photo), and Harrison and Star took on the responsibility of sifting through, organizing and prioritizing every last image, link and sentence. They listened intently when we had questions or concerns. Each team member brought their own element of expertise to the table, whether it was copywriting, branding, programming or communicating.
Harrison and Star has given our families, donors and staff a stronger platform to stand on. Because of their work, our mission can spread further across the country. Now, we can be the financial medicine to even more families nationwide.
We have a big year ahead of us, and a number of major campaigns in the works that will propel us forward exponentially. We now have the proper virtual space to match this growth, and we invite all of you to follow along with us as we blaze new territory on this cancer journey.
Thank you, Harrison and Star, for this incredible partnership. We consider you lifelong members of the Family Reach team.