In Loving Memory of Tracey Higgins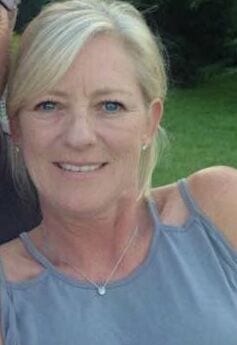 Throughout Tracey's battle with breast cancer, she taught us all how to
live and how to die. She taught us that we need to do these three things
everyday:
Live above your circumstances
As her husband, I learned that you will never be great until you are first
grateful. That you need to start each day with a grateful heart before you
will ever be eternally humble and kind. Only then will you reach behind
you and help those in need or less fortunate than you – that is the
beginning of a Great Life. A life my wife lived every day.
In honor of Tracey's life, I have partnered with Family Reach. Family
Reach provides direct grants to families struggling with the financial
burden of pediatric cancer.
Donating by check? You can send checks payable to the following address: Family Reach, 142 Berkeley Street, 3rd Floor, Boston, MA 02116. To make an online donation by credit card, please fill out the form below:
With gratitude, John J. Higgins