Family Reach's Cancer Equity Initiative
Breaking down financial barriers for Black and Hispanic/Latino patients and caregivers.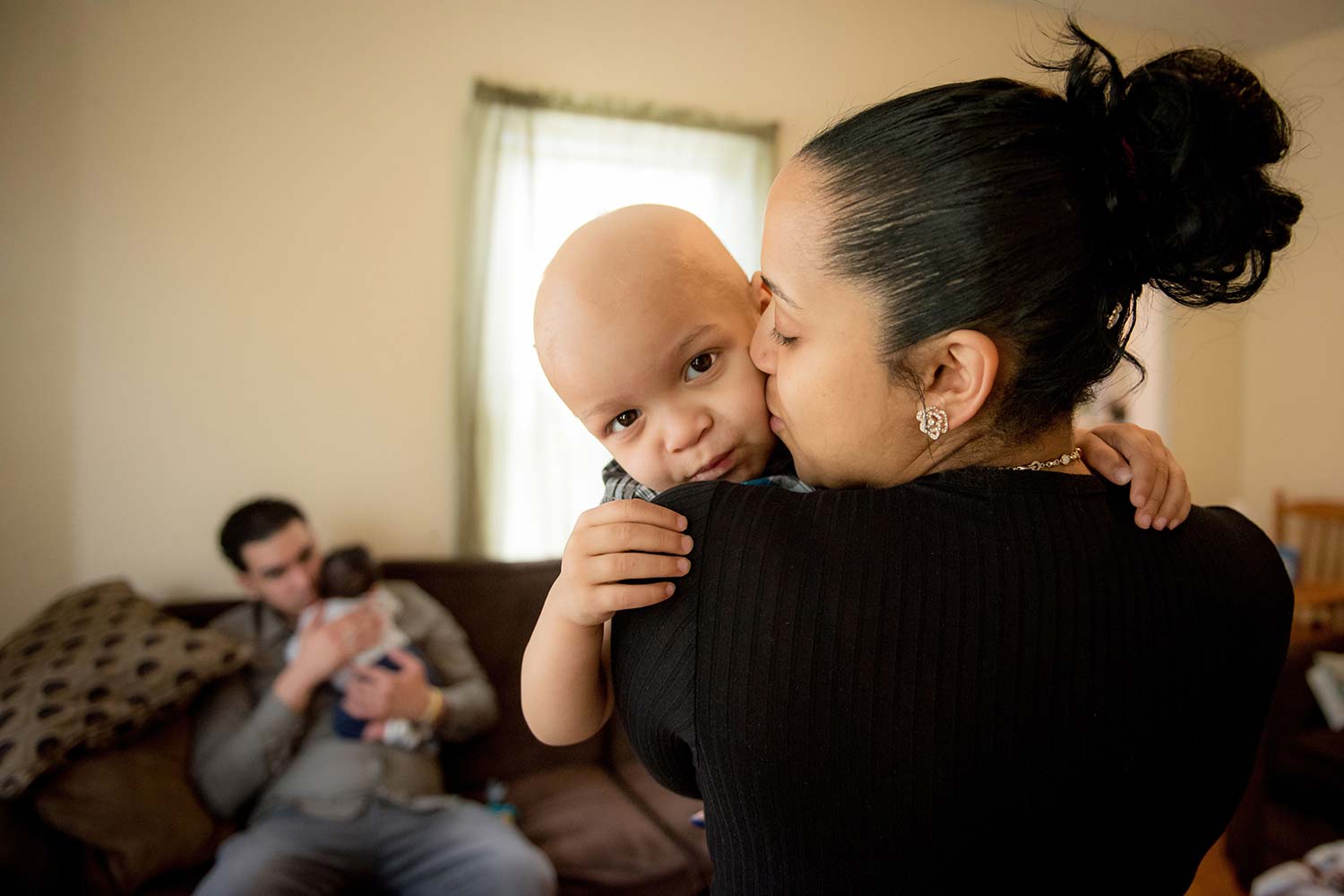 Brendon, rhabdomyosarcoma
Achieving cancer equity through financial intervention
From the moment of diagnosis, factors that are beyond a patient's control — including race, ethnicity, income level, zip code, and language — create financial and clinical barriers to cancer care. These disparities should not define a patient's chance of survival, but they do.
Our Cancer Equity Initiative (CEI) focuses on engaging, reaching, and supporting Black and Hispanic/Latino cancer communities because of the unique financial barriers they face. We achieve this through two programs — on-site support and community partnerships — that we continuously monitor and evaluate.
Black and Hispanic/Latino patients experience higher rates of financial stress during cancer Black and Hispanic/Latino patients are less likely to be insured, which can lead to later-stage diagnoses and worse treatment outcomes

Barriers to treatment like housing and food insecurities are reported most frequently by Black and Hispanic/Latino patients

Black and Hispanic/Latino patients are more likely to skip treatment for financial reasons
Providing on-site support to Black and Hispanic/Latino families
We've placed a member of our staff on-site at treatment centers in Philadelphia, where 61% of the people we're supporting identify as Black and/or Hispanic/Latino and 78% are living on $40,000 or less.
This on-site approach allows us to:
Build trust with local patients and healthcare providers

Work with on-site care teams to quickly identify families in need

Increase their access to tailored, comprehensive financial support
On-site support in action: Meet Liani*
*Name has been changed for privacy
Liani was receiving breast cancer care at Einstein Cancer Center in Philadelphia when she met our On-Site Resource Navigator. Together, they helped Liani keep food on her table and a roof over her head during treatment. 

During trauma-informed, one-one-one discussions with our On-Site Resource Navigator, Liani shared that she relied on $841 in monthly SSDI payments to survive. If she paid her $800 rent, she had $41 left to cover her remaining expenses.
Liani also explained that Philadelphia Electric Company  (PECO) had removed her from their assistance program.
Giving Liani the space to discuss her financial needs and ask for help allowed our On-Site Resource Navigator to identify the information she needed to act. 
She quickly approved a $1,000 grant to get Liani current on her rent and electric bill and a $100 gift card to support Liani with groceries immediately.  
The On-Site Resource Navigator then contacted  our PECO representative and connected them directly to Liani. 
This expedited the process of getting her back on a payment plan within her monthly budget for the duration of her treatment. 
Reaching patients through community partnerships
Due to current and historically poor experiences in healthcare, Black and Hispanic/Latino patients often seek support from community groups they know and trust.
To ensure we're reaching these individuals, we're delivering Family Reach's vital financial support to patients through organizations in their community. These partnerships allow us to meet patients where they are, in places where trust has already been established.
Community partnerships in action: Meet Arleth
Arleth is a Honduran woman who has lived in Maryland with her husband, sister, and two children for the last eight years. She was diagnosed with lymphoma in 2019 and recently enrolled in a clinical trial. Arleth's treatment leaves her unable to work, and her husband is currently the sole income-earner.
Our community partner, Nueva Vida, a nonprofit that supports Latinos facing cancer in the Washington, D.C., metropolitan area, met Arleth at their outreach event at a local restaurant. They provided case management and connected Arleth to our financial services, which covered her rent and car insurance to ensure she could continue accessing her clinical trial.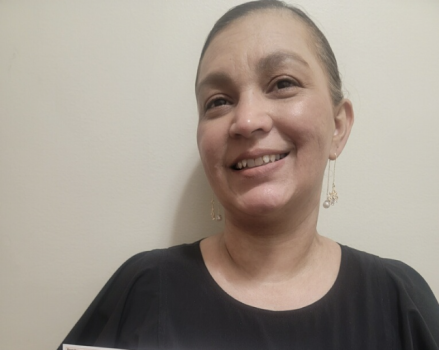 TBD — Waiting for quote + consent. 
Community partner locations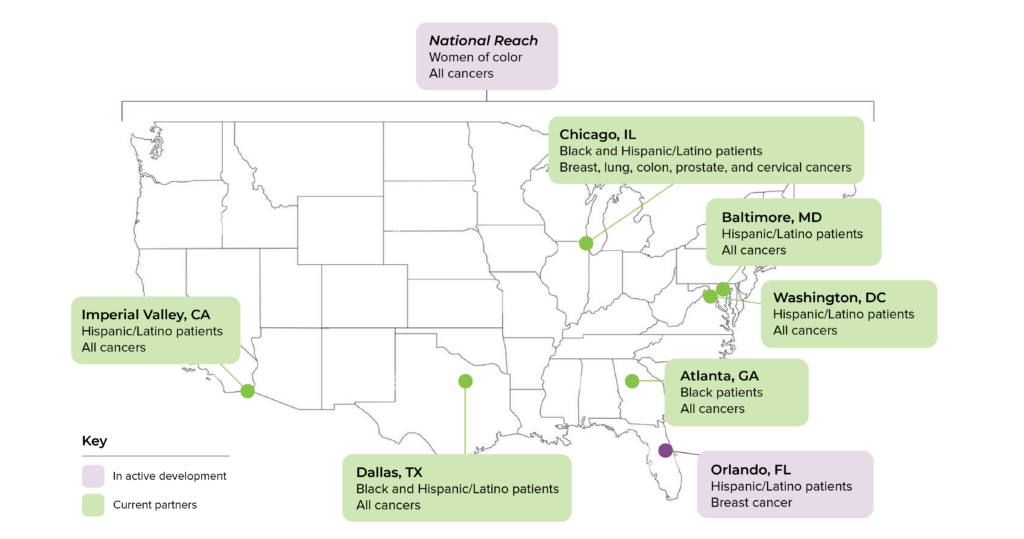 Meet our community partners
Meeting patients where they are 
We've connected nearly 600 families to our financial services through our on-site support and community partnerships. Initial data shows that these initiatives are reaching the intended communities:
XX% identify as Black and/or Hispanic/Latino

XX% of those supported have a Federal Poverty Level (FPL) of 100% or lower
Your program helps us out tremendously. It is clearly decreasing the financial distress that our patients are facing.
Social worker at Einstein Cancer Center
When I was diagnosed with breast cancer, I could not afford to stop working and had nowhere else to turn. Without this program, I would not have had enough money to get through treatment.
Patient preferred to remain unidentified
Quote from CP partner [placeholder quote]
Patient preferred to remain unidentified