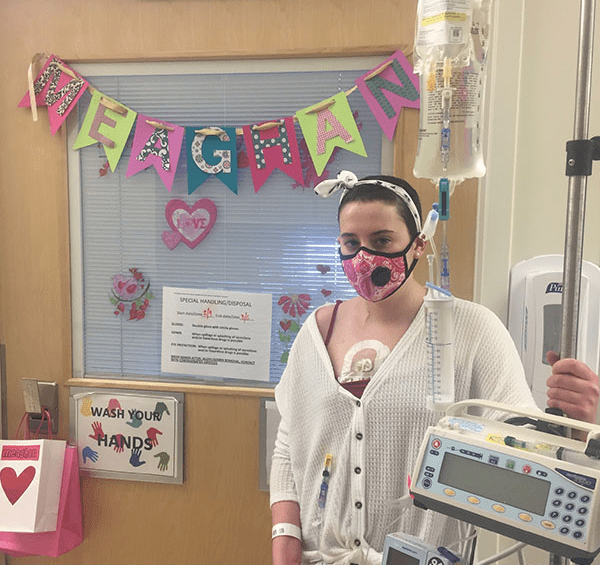 "Preserving fertility is a huge, life-altering decision, and it really isn't talked about enough," says cancer-hero Meaghan. In fact, studies have suggested that women with cancer are less likely to be given information about preserving their fertility than men. (American Cancer Society)
In January of 2017, at the age of 15, Meaghan was diagnosed with Hodgkin's Lymphoma. After 5 months of intensive treatment, she was declared to be in remission and spent her summer recovering from the side effects. Sadly, before her sophomore year of high school, Meaghan relapsed and began another round of treatment at Johns Hopkins Hospital. She was no longer able to study abroad, participate in Irish dance or see her friends since her immune system was highly compromised.
During this time, her family began to feel the financial burden of cancer. They had to move into temporary housing for 100 days to be close to the hospital for appointments and emergency visits, uprooting their life entirely. Meaghan's father was able to continue working while her mother stayed by her side, but the bills began to pile up.
Facing infertility as a teenager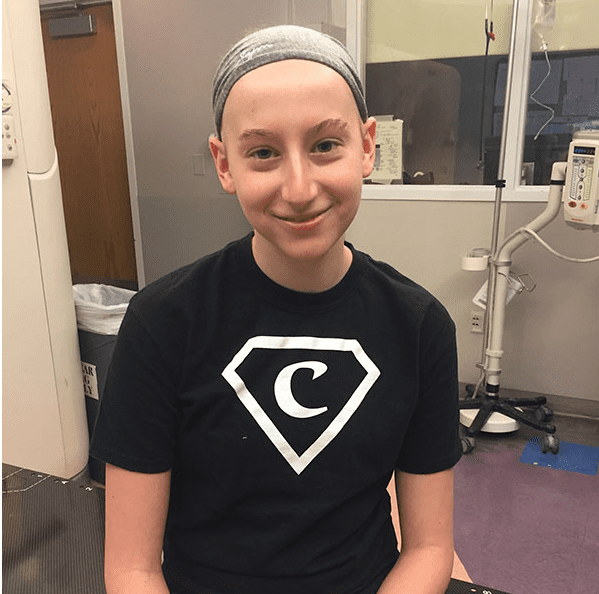 In addition to these new rounds of chemotherapy, Meaghan needed a bone marrow transplant. This procedure poses a great risk to one's fertility, both short-term and long-term. (ASCO) Not only was Meaghan in the middle of intense treatment, but she now had to decide the fate of her future and whether or not she wanted to be a mother one day.
"As a high schooler, I don't have my whole life plan figured out, but I didn't want to lose any opportunities for the future because of cancer," says Meaghan.
The family spoke to their care team and decided fertility preservation would give Meaghan options for her future. This decision sounds like a no-brainer, but unfortunately, the cost of fertility, on top of the cost of cancer treatment, is unaffordable for many patients. And there is a very limited number of insurance companies who cover this procedure.
"Fertility preservation is incredibly expensive, so that really made the decision to go through with it more difficult," says Meaghan. "Still, despite the surprise and the burden, it remained an option – even if we had to make some sacrifices and reach out for help to be able to afford it."
Providing hope for the future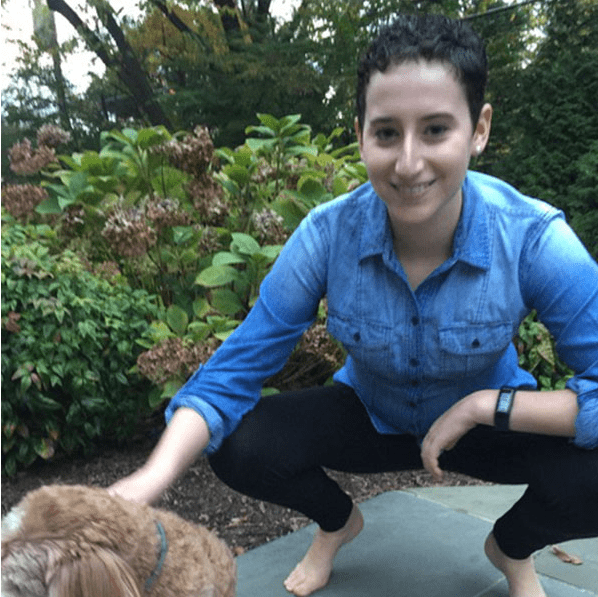 "It is unfortunate that insurance companies do not feel the need to provide this hope for pediatric cancer patients who want to preserve their fertility," says Meaghan's mom. "JUST TRYAN IT and Family Reach have made this possible for Meaghan."
Thanks to the financial support from JUST TRYAN IT, we were able to facilitate support for Meaghan's fertility preservation. This assistance allowed Meaghan to fully focus on healing and gave her family peace of mind for the future.
Advocating for young adult cancer patients
Throughout her cancer journey, Meaghan has become passionate about sharing her experience to help cancer patients feel more prepared for what lies ahead. She understands the daily and lifelong effects of treatment and takes pride in sharing this knowledge with the community. Most importantly, she shares how critical it is to advocate for yourself.
"Other young female cancer patients need to advocate for themselves when it comes to fertility preservation," says Meaghan. "Their care team won't necessarily broach the subject, so if they are curious, they should ask. If they are written off, they should continue to insist on an answer, as well as a referral to a reproductive endocrinologist who can help them with options."
If you or someone you know is struggling with the financial burden of cancer, learn about our resources today.
For more information about JUST TRYAN IT, visit their website. 
Sign up for Email Updates