What We're Reading: 5 Stories That Are Sparking Hope In Cancer Care
"The Breakfast Club" is a weekly tradition at Family Reach. Every Monday, all team members from across departments come together to share our wins and timely updates, and we all enjoy the added bonus of starting our weeks with a Brady-Bunch-style Zoom of smiling faces.

A couple weeks ago, our fearless team captain closed the meeting with a much-needed boost of encouragement.

"The world feels unstable at best right now," Carla said. "Still, I'm profoundly proud and grateful for all that we've accomplished this year. You've had our families' backs, you've had each other's backs. We are the help, and we are the hope."

So in the spirit of extending this moment of encouragement, we're wrapping up this year with some feel-good headlines that sparked hope and energized us to keep going.
The American Association for Cancer Research published its first Cancer Disparities Progress Report, defining the gaps that exist in cancer care due to factors like education, income, and access to healthcare. The report goes on to make suggestions for how we can overcome these cancer disparities, with the ultimate goal of achieving health equity for all cancer patients regardless of their race, ethnicity, sexual orientation, socioeconomic status, or the communities in which they live. While there's certainly some hard work ahead of us, noteworthy reports like this are steps in the right direction.
The COVID-19 pandemic presents an overwhelming slew of challenges for cancer patients, including heightened health concerns and increased financial hardships. Still, this article from Cancer Health explores some of the long-term silver linings that will come from the changes clinicians have made due to the pandemic. For instance, innovations in care delivery like virtual appointments and flexibility in clinical trials could enable far more patients and survivors to access life-saving care even when the pandemic is behind us.

Check out the article.
We know the cost of cancer continues to be a burden for patients nationwide — but we can fix this. HemOnc Today spoke with experts in the cancer space, including our very own board member Dr. Yousuf Zafar, about the strategies that can help reduce costs for cancer patients. With the best and the brightest weighing in on solutions, we have hope that the financial burden of cancer will no longer be an issue hiding in plain sight.

Find out what the experts said.
Grounded in a mission of increasing access to healthcare and social services, NorthPoint Health & Wellness has always addressed public health through the lens of race. They reach their diverse community with unique solutions, such as offering bus tokens to patients who can't afford transportation to the clinic, lobbying with local agencies to safely remove lead paint from homes in the area, and incorporating screenings for things like vaccinations, cancer, depression, and dental care needs in their appointments protocols.

Their approach has increased the health and wellness of their community and closed racial gaps with admirable success, offering an inspirational model for other healthcare providers to learn from.

Learn more about this approach to health equity.
For this cancer survivor, keeping track of plans on a physical calendar is one way for her to take charge of her time and know she isn't wasting any of her precious minutes. She wrote this sweet article to encourage others in the cancer community to do the same, empowering them to imagine the possibilities of the new year. Let's hope we can make up for all the plans we had to cancel in 2020!

Start imagining your possibilities.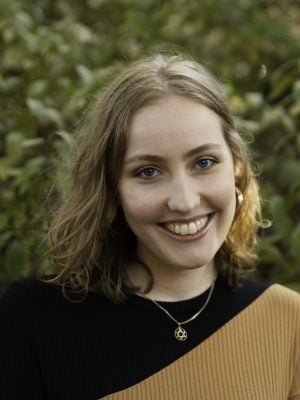 Creative and Brand Manager • Family Reach Team
Always walking the fine line between her right and left brain, Stevie brings her creative and strategic thinking to her role as Creative and Brand Manager. Through writing and design, she amplifies Family Reach's voice and brings attention to the financial barriers that often accompany a cancer diagnosis.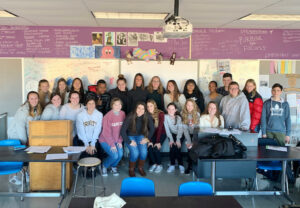 Find out how this impactful group of students raises money and awareness to support the cancer families that Family Reach serves.
Read More »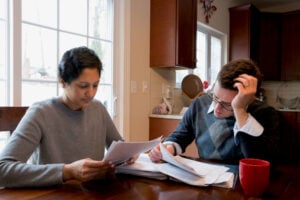 Here's why it's important for patients and caregivers to consider finances when going through cancer treatment.
Read More »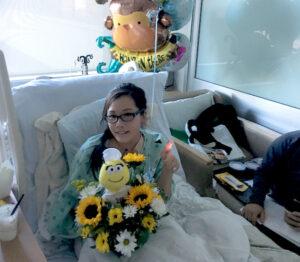 Here's how Stephanie and other patients navigated elements of life with cancer, including finances, anxiety, and hair loss.
Read More »
Sign up for Email Updates