What We're Reading: 5 Noteworthy Additions to the Financial Toxicity Conversation
With the spirit of a new decade in full force, we'd like to introduce you to a new series: "What We're Reading." These roundups will include noteworthy stories, studies, and commentary about the cost of cancer.
In this first edition, we want to shed light on the diverse voices that are necessary to have a comprehensive and productive conversation about the financial side effects of cancer. Various perspectives, from patients and caregivers to oncologists and social workers, combined with wide-reaching platforms, including newspapers, blogs, podcasts, and medical journals, set the stage for spreading awareness and sparking impactful change.
The more we talk about it, the more likely we are to lessen the shame that accompanies it. So without further ado, here are some of the latest additions to the financial toxicity conversation that caught our attention:
Fumiko Chino's trying experience with the toxic financial side effects of cancer is not unlike the stories we hear at Family Reach. However, this creative presentation of financial toxicity makes it stand out as a priceless resource in spreading awareness of this national crisis.
In collaboration with a colleague from Duke University Medical Center, Nathan Gray, Chino condensed her experience into a recognizable, accessible, and entertaining format: comic book strips. A story that covers her husband's cancer, the consequential financial struggles even after his passing, and hard-hitting facts about Cancer-Related Financial Toxicity is gripping and intense, yet the bite-sized passages and visuals make it digestible.
The reality of financial toxicity isn't a pretty one, but Chino and Gray were able to communicate it in a universally visual manner, deepening the knowledge of financial toxicity for those who have felt it as well as others who didn't even know it existed.
In this audio segment, Dawn Hershman, Professor of Medicine and Epidemiology at Columbia University Medical Center, Herbert Irving Comprehensive Cancer Center at NewYork-Presbyterian Hospital, discusses one of the scariest realities of financial toxicity.
Often times, the high cost of treatment forces cancer patients to make dangerous decisions that can affect their chances of survival, such as halving their pills or skipping appointments. While Hershman speaks specifically to breast cancer treatment, this is true for all strains of the disease. As a result, she suggests a stronger adherence to more affordable generic medications and makes the case for organized efforts to lower the cost of treatment.
This hits home at Family Reach, where we believe that making treatment, therapy, and medication affordable and accessible for all patients is a huge step toward eradicating financial toxicity in the long term.
In an intimate, raw, and endlessly powerful series of letters to cancer, Elephants and Tea invited members of its young adult community to express their feelings toward their diagnosis.
In this particular letter, Amy shares her hate for cancer through various lenses, even touching on the side effect nearest to the Family Reach mission: "Not to mention, you have caused mental and financial pain since I have had to cut back hours and eventually stop working all just to have the time I need to fight this disease."
Amy's courage to share her story will resonate with others in similar shoes, helping chip away at the shame patients and their caregivers often feel about financial struggles caused by the cost of cancer treatment.
This honest account of financial toxicity comes from the medical perspective of John Sweetenham, MD, FRCP, FACP, and HemOnc Today's Chief Medical Editor for Hematology.
Dr. Sweetenham admits feeling out of his depth when it comes to patient finances, though he and many of his colleagues strongly believe in the importance of addressing the financial side of cancer care. He further speaks to the success of early intervention in all areas of cancer care, including connecting patients with financial navigators as soon as possible.
Leaning on positive evidence of these well-timed interventions, Dr. Sweetenham suggests that when equipped to have informative conversations, oncologists – along with social workers and other resource navigators – can help reduce the financial burden of cancer treatment for their patients.
This article highlights that despite how common cancer is in the United States, treating the disease remains financially out of reach for many Americans. What's more, we can't point fingers solely at high medical and insurance costs, especially when loss of income during treatment and other personal factors also carry significant levels of blame.
While a complicated issue at large, the unimaginable choices that the financial side effects of cancer push patients and their families to make are clear. Many choose between paying for medication or making mortgage payments on time while others max out credit cards to get by, only adding to their daunting pile of debt.
Presented on a stage as well-known as Forbes, this article is another win for spreading much-needed awareness of financial toxicity.
Want to join the conversation? Follow @familyreach on social media.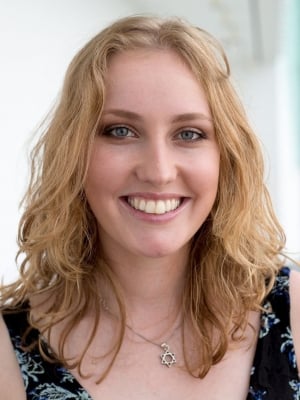 Marketing Coordinator • Family Reach Team
Always walking the fine line between her right and left brain, Stevie brings her creative and strategic thinking to her role as Marketing Coordinator. Through writing and design, she amplifies Family Reach's voice and puts financial toxicity in the spotlight.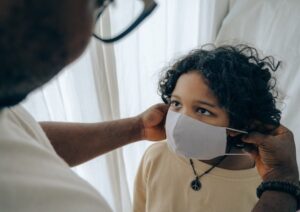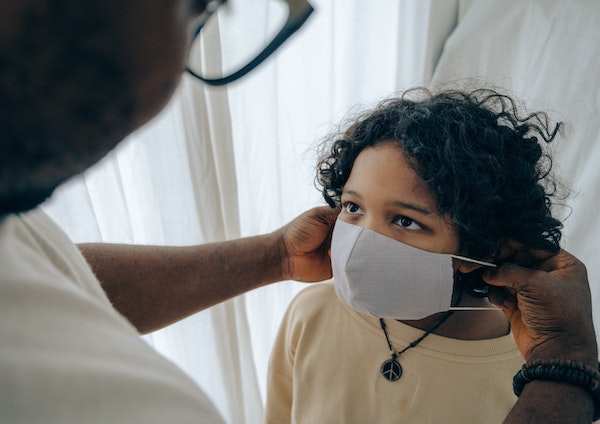 Find out how social determinants of health can influence a family's cancer experience, including access to care and financial burdens.
Read More »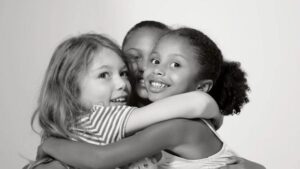 Meet some of the incredible brands and companies helping us raise funds and awareness for our mission through cause-marketing efforts.
Read More »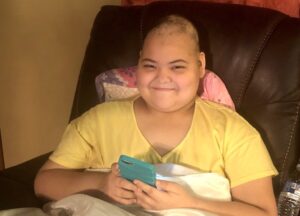 Meet Alyssa, an accomplished 11-year-old cancer hero who continues to shine through the challenges of cancer during the COVID-19 pandemic.
Read More »
Sign up for Email Updates