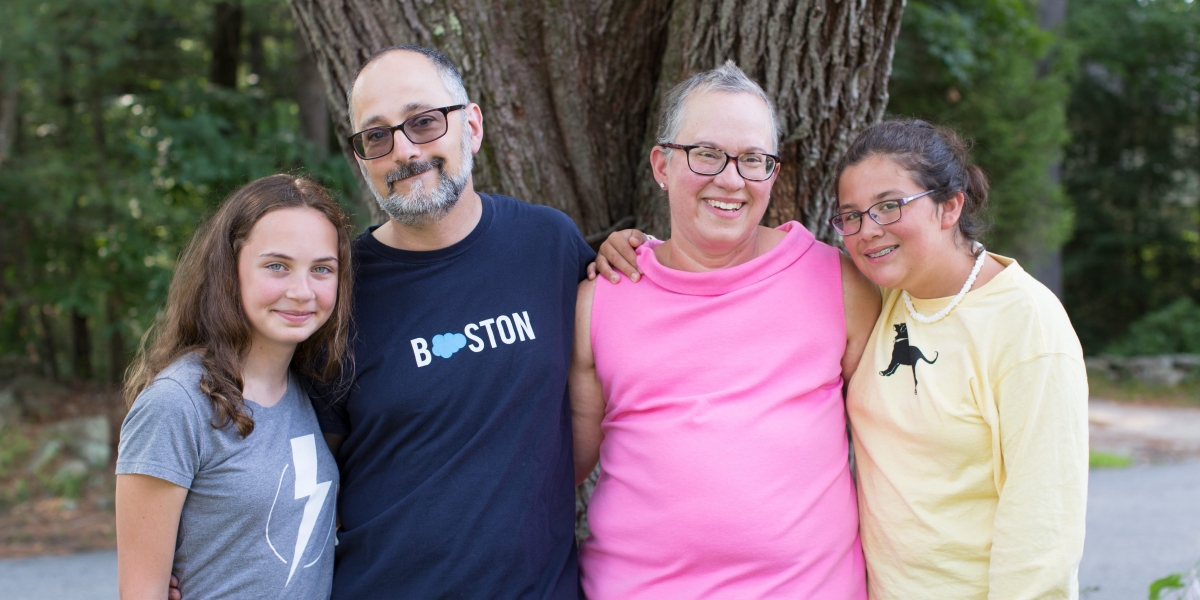 What is the Financial Toll of Being a Mom With Cancer?
Wife, mother of two, lover of the great outdoors, and finance educator who adores her job. Now add "cancer patient" to the list. Not once, not twice, but three times.
This is Robyn's story – and it's one she views with admirable optimism despite the physical, emotional, and financial side effects of a cancer diagnosis.
"The first time I considered myself lucky. The second time I knew I was lucky. The third time I was again reassured that I was lucky," she said.
In December 2018, Robyn was diagnosed with B-Cell Lymphoma. Prior to that, she made it to the other side of breast cancer – once in 2007, and again in 2015. Robyn attributes the good fortune to her doctors for catching the cancer early all three times, as well as her strong support network of friends, family, and "pink sisters."
Of course, there's more to the story. Robyn's positive outlook is as contagious as her resilience is inspirational. Experiencing the significance of support and generosity firsthand, Robyn always aims to give back to others – and teaches her two girls, now ages 13 and 11, to do the same.
"While I try hard to never let cancer define who I am, I have to admit it has impacted how I live my life," she said.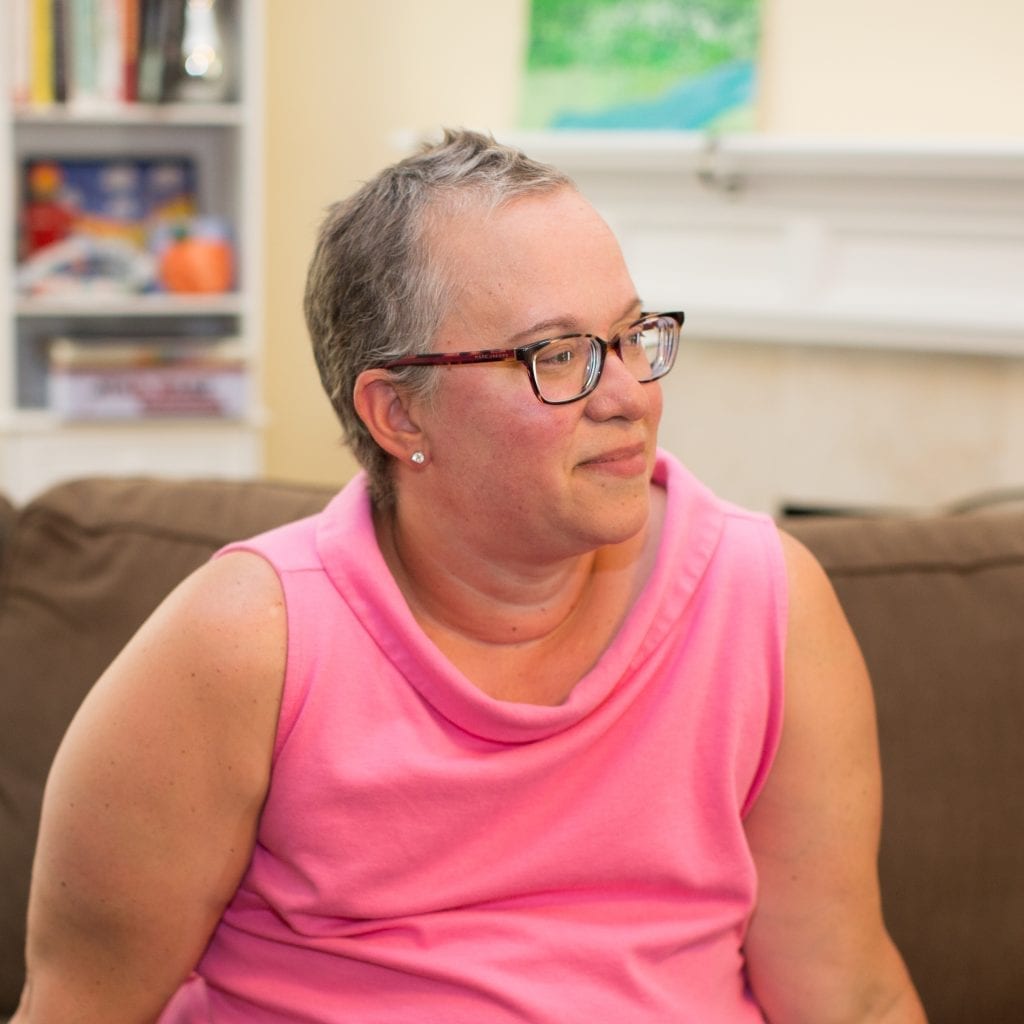 Figuring out a new, new, new normal
When testing, chemotherapy, and check-up appointments fill the calendar, it impacts the entire family routine. Still, Robyn and her husband, Bruce, always tried to keep things as normal as possible for their two girls, even if some days were worse than others.
"It's hard to go from wife and mother to patient/wife and patient/mother," Robyn explained. "Chemo brain and fog are real. Bone pain that reduces you to a puddle of tears is no joke. The feeling that you are letting your kids down since you are no longer just mom … all of this impacts day-to-day life."
Coping with the financial side effects
As a three-time cancer patient, Robyn knows that there are additional costs that accompany treatment. Her most recent experience, for instance, involved a traffic-heavy commute to and from the hospital. This meant paying for gas and parking, along with takeout orders when long days of chemo didn't allow for grocery shopping and meal planning. Not to mention the out-of-pocket expenses, such as prescriptions and wigs.
"These are not things a typical family saves for. There is no line item in your budget for 'cancer,'" Robyn said.
n
o
l
i
n
e
i
t
e
m
i
n
y
o
u
r
b
u
d
g
e
t
With two working parents, health insurance, and typical monthly expenses, Robyn's family is like many across the nation. Adding the steep cost of treatment is where the realities of Cancer-Related Financial Toxicity (CRFT) begin to settle in.
Robyn put this reality into perspective: "If you worry about money when things are normal, imagine what it's like when you or a family member is going through cancer treatment?"
Along with the anticipated medical costs, families also have to manage the unexpected costs that arise. In Robyn's case, an example is the hotel stays that would become necessary for her to rest between grueling back-to-back days of testing at the hospital.
"We paid our mortgage for the month, and we certainly weren't traveling for leisure, but I needed a place to stay nearby the hospital to make my early and late appointments," she said.
Robyn was fortunate to work from home and maintain a relatively normal schedule during her most recent round of treatment. Even with the steady income, her family wasn't immune to the burden of the extra lodging expenses.
Catching a break thanks to Family Reach
Like most families, the mortgage payment is Robyn's largest bill of the month. After three rounds of treatment took a toll on their finances, Robyn and Bruce struggled to pay for the hefty expense – especially in addition to the unexpected hotel costs. Thanks to our partners at Celgene, who provide funds that directly support adult cancer patients, we were able to help.
"It was such a blessing to 'catch a break' through the generosity of a Family Reach donor," Robyn said. "Money that was allocated to a bill can now be used for something else."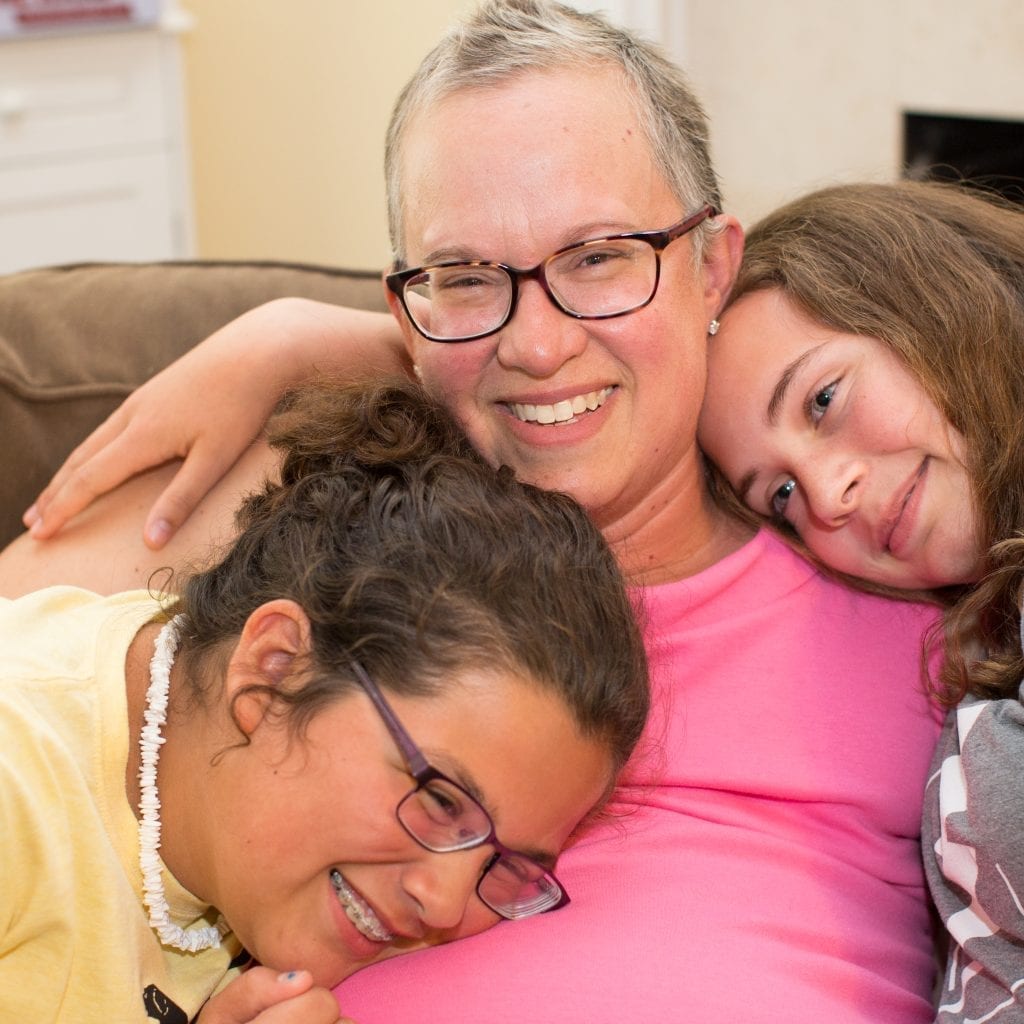 That "something else" is often other necessities, such as utilities or medication. However, Robyn also highlighted the importance of having room in the budget for mental and emotional distractions. Treating her girls to a day out, for instance, can provide them with some much-needed relief from the worries of having a parent who has cancer.
More good news: Robyn recently had her three-month scan and the results were so good, she's scheduled to get her port removed this fall. Celebrations are in order!
Robyn's story is proof that cancer affects the entire family – and that the cost of cancer can be just as devastating as the physical and emotional side effects. We may not be able to remedy all the pain, but if we can at least eliminate the financial burden, we can give families a fair shot at getting to the other side of cancer.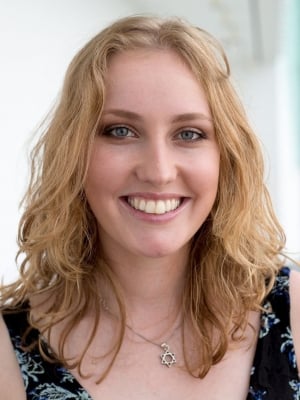 Marketing Coordinator • Family Reach Team
Always walking the fine line between her right and left brain, Stevie brings her creative and strategic thinking to her role as Marketing Coordinator. Through writing and design, she amplifies Family Reach's voice and puts financial toxicity in the spotlight.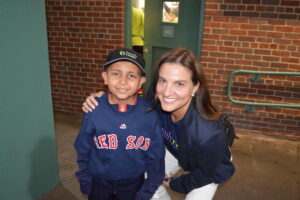 Find out how Nicole's sister's journey with cancer led her to become our beloved Senior Manager of Family Relations at Family Reach.
Read More »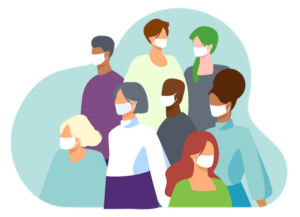 As we all navigate the financial effects of the pandemic, we hope "A Financial Guide to COVID-19" can offer some relief and recovery.
Read More »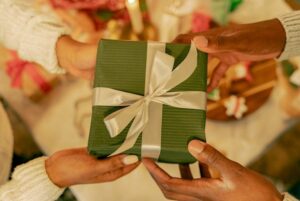 Our Hope for the Holidays campaign supports cancer patients and their families – here's why you should add it to your seasonal giving!
Read More »
Sign up for Email Updates