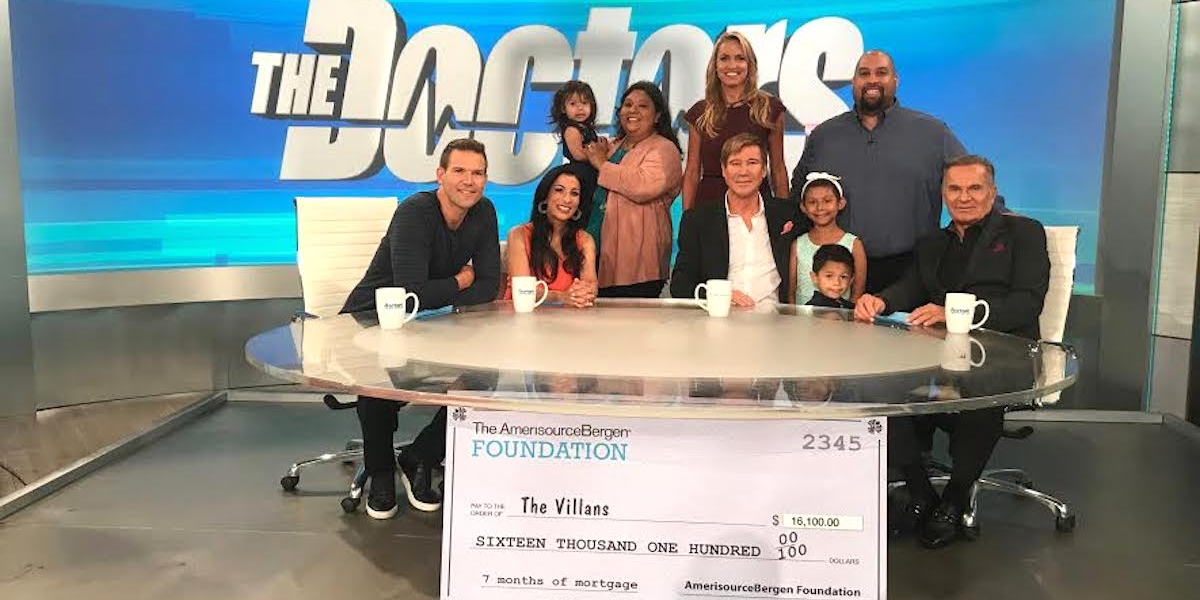 The Story Behind Family Reach's Appearance on The Doctors
I know. We're still crying over here too.
This past Monday, our fearless CEO Carla Tardif was featured on an episode of The Doctors to talk about the realities of Cancer-Related Financial Toxicity (CRFT). She was also joined by a family on the brink of foreclosure to talk about their experience. And in that 10 minute segment, that family's life was completely changed.
For me, it was the result of project that was months in the making and stands in stark contrast with everything else Family Reach has done for more than 20 years.
To put it bluntly, putting a family on television like that is not something we typically do. So how did this happen?
Making an invaluable connection 
I described Carla as fearless because that is exactly how she lives her life. She will work a room and talk to every single person in there (and make a connection with each one).
These connections Carla can make led her to being introduced to Charles Ryan, the supervising producer on The Doctors, a daytime show that enjoys a Neilson rating of 2.3, meaning 2.3 million people watch the show on a regular basis.
This is how we got connected to the producing team of The Doctors. The conversation started during their hiatus ahead of Season 12 and the initial focus was to bring national awareness to CRFT as well as the solutions Family Reach has developed over the years to address it.
Bringing a family into the conversation
It's one thing to talk about the problem, but it's stronger when you show the true affect of CRFT. This is how the conversation shifted toward bringing on a family onto the show. Enter the Villans.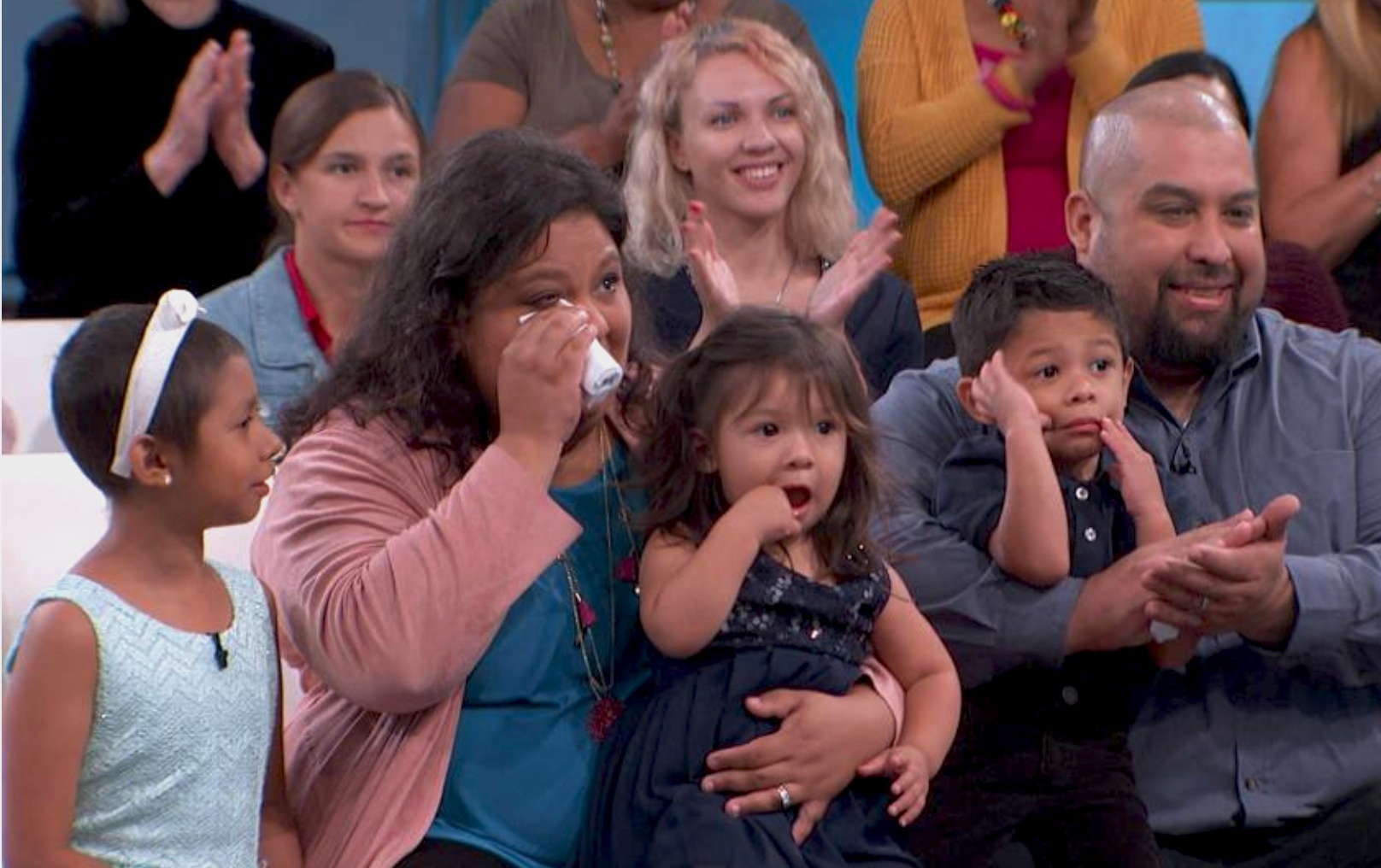 And because this is television, there needed to be a twist. After hearing about the family's situation, the producers were inspired to do something. This became equal parts awareness about CRFT and a way to help a family out of their financial troubles caused by their daughter's cancer diagnosis.
One problem. This isn't how Family Reach helps people. We don't put families on television like that, nor do we give out novelty checks.
Plus, this isn't our process. We work through hospital social workers and we have a strict budget. So what the show was asking was absolutely out of our wheelhouse.
But because this was an opportunity to speak to the entire country in 10 minutes about our cause and mission, there was a feeling that this worth it. Our long-time partner AmerisourceBergen Foundation heard about this opportunity and stepped in to help. And that's what you all witnessed the other day on television.
Celebrating a unique opportunity
Was it an amazing 10-minute segment? Yes. Is that how Family Reach typically operates? No.
So why did we do it?
First and foremost, it was helping a family in need. After the show, we got the following note from Melissa Villan, Jasleen's mother.
"Thank you for making this day such a happy one and turning our stress level way down. The weight we have been carrying around us has weighed us down emotionally and physically. Thank you for giving us a second chance to get our financials together for our family."
Again, still crying. But beyond that, there was another reason to go on the show.
As long as Family Reach has been in existence, we've mainly operated in the shadows, working through our hospital partners to get grants to families. A couple of years ago, it became clear that reactive help could only take us so far. We wanted to be more proactive and implement more innovative solutions for the future so that we truly could eradicate CRFT.
We can't do this alone. And the first step in getting more help to make systematic changes to eradicate CRFT is increasing awareness of the problem, as well as what Family Reach is trying to do about it. When more people understand the problem we are focused on solving, more people will be inspired to help.
We know this because we've seen it happen whenever someone hears a family story from our blog, in person, or on television.
So when the chance emerged for Carla to talk to 2.3 million people on a national stage, we knew in our guts that we had to find a way to do this.
Truth is, we see families like the Villans every day, and we know the system is broken. More families like these need our help, and yet Family Reach can only help a fraction of them.
So as we step closer to the end of the year, please consider donating to our current campaign Hope for the Holidays, to give families what they really need right now: a chance.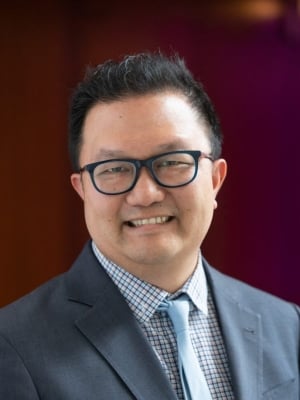 Director of Marketing and Communications • Family Reach Staff
Francis leads the Marketing and Communications team with the ultimate goal of raising awareness of Family Reach, as well as strengthening its brand through various initiatives, creative ideas, and campaigns. At home, he focuses on getting his young daughters to appreciate all genres of music and moving on from eating pasta with butter…every night.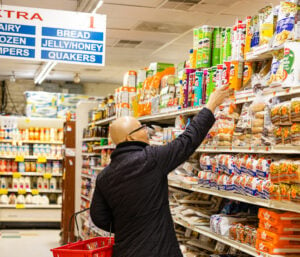 These tips will help you save money on food while you or your loved one is going through cancer treatment.
Read More »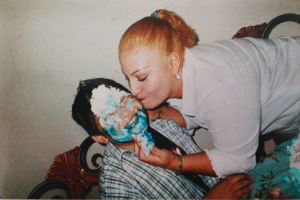 Angel shares how Family Reach allowed him to "breathe again" as he went through the financial and emotional challenges of his mom's cervical cancer treatment.
Read More »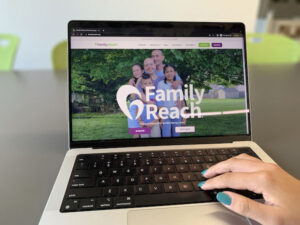 Meet the four interns who joined Family Reach this summer to help provide financial relief to families facing cancer nationwide.
Read More »
Sign up for Email Updates