Mission Monday: Small Can Be Big 
Small Can Be Big is a Massachusetts-based non-profit that strives to connect with other local non-profits to help families across the nation who are on the brink of homelessness. They use small donations to make a big difference in the lives of those in need.
Since 2009, Small Can Be Big has worked tirelessly with Family Reach to provide direct financial assistance to families struggling with the financial burden of a cancer diagnosis. Thanks to their support, we've provided more than $190,000 in grants to those in need. This assistance has allowed families to remain in their home, put food on their table, safely travel to treatment and maintain access to critical cancer care and support.
Below are three stories of families that have directly seen the huge impact Small Can Be Big makes.
A hardworking 51 year-old woman and primary caretaker to six grandchildren, Felicia Cook was diagnosed with Stage III breast cancer in May 2015.
Due to her aggressive treatment protocol, which included a mastectomy, chemotherapy and radiation, Felecia was forced to take an unpaid leave of absence and her husband had to cut his hours. Within the first three months of treatment, the family's household income was reduced by 75 percent and all of their savings were exhausted.
After reaching out to her social worker, Felicia was connected with Family Reach. With the help of Small Can Be Big, we were able to provide funding for three months of her mortgage and help the family get back on their feet. Felecia says, "Family Reach not only assisted us financially, but they really cared about our situation. If it were not for them, my family and I would have lost our home. We are so thankful."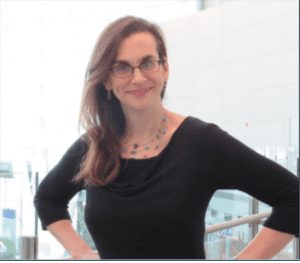 Family Story: Stephanie Burton- Doyle
Due to her husband's long-term health issues, Stephanie is the sole bread winner of her family of five. At 46 years old, she was diagnosed with advanced colorectal cancer. With surgery and lymph node removal on the horizon, Stephanie was unable to work for an extended period of time.
Concerned about her family's ability to pay for their housing during her treatment, Stephanie contacted Family Reach directly following a web search for foundations that provide financial support for families battling cancer.
Family Reach approved a grant to cover six weeks of the family's mortgage costs, allowing Stephanie to focus on her upcoming surgery and recovery with the knowledge that her family's housing was safe.
Fondly known by her family and friends as "Lala," 11-year-old Eulalia has been fighting pre-B-cell acute lymphoblastic leukemia (ALL) since May 2014.
Lala's mother, Ingrid, lost her job as a cab driver at the same time of Lala's diagnosis. This sudden loss of income left Ingrid unable to stay on top of her monthly bills. After exhausting all other options, Ingrid and her four children moved into a homeless shelter.
With support from Small Can Be Big, Family Reach was able to step in and cover the security deposit and first month's rent for an apartment, allowing the family to move back into a home of their own. Ingrid now works two jobs while her parents help care for her children. Back in a safe and healthy home where she can heal, Lala is once again focused on getting to the other side of cancer.
We thank Small Can Be Big and all of their donors for their heartfelt efforts to support families burdened by the daily cost of cancer.
If you want to learn more about how you can get involved, visit www.familyreach.org/donate.
Sign up for Email Updates