Social Worker Highlight: Joe Chabot
At Dana-Farber/Boston Children's Cancer and Blood Disorders Center, Joe Chabot understands the financial devastation that too often comes with a cancer diagnosis.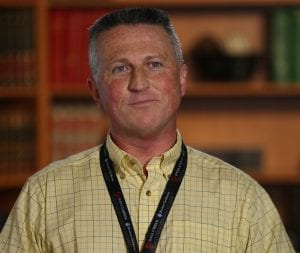 "Caring for and worrying about a child with cancer should be enough," Joe writes. "Many of our families however, struggle to keep up with their financial obligations, which makes a very stressful situation even more difficult."
Since Family Reach's beginning, Joe has helped the pediatric families of Dana-Farber access Family Reach funds through the hospital's Pediatric Resource Program, where he has worked since 1998.
"[The financial] hardship doesn't just affect the ability of the caregivers to focus on their sick child; it can present serious barriers to care, including struggling to keep a roof over their head, put enough food on the table and get to their appointments."
The answer?
"Often it's money, plain and simple. When it comes to timely grants, Family Reach Foundation is the best."
With the help of Family Reach funds, Joe is able to provide concrete solutions to eliminate financial barriers to care.  When asked what inspires him, Joe replies, "The families. The struggles they endure and the sacrifices they make to help their children is truly inspiring."
We are honored to highlight Joe for his partnership and dedication to the Family Reach mission for more than a decade. He goes above and beyond in his unique role as a Resource Specialist, where he customizes each grant to meet the immediate needs of the families he cares for. Please help us in congratulating Joe for the fine work he does at Dana-Farber.
Know a social worker who goes above and beyond? Nominate him/her to be spotlighted in our next newsletter!