Soaring to New Heights: Reaching More Patient Populations With AbbVie
Photo: Alexia, age 2, neuroblastoma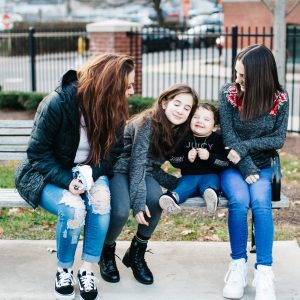 When families and social workers reach out to Family Reach for help, we hear stories about parents who put their jobs on hold, forfeiting income to care for their children. We meet single moms living paycheck to paycheck before they were diagnosed with cancer, who are then unable to afford food for their children, and many who stopped chemotherapy because they didn't want to bankrupt their families.
At Family Reach, we refuse to accept that status quo.
1 in 3 patients going through cancer treatment in the US is unable to afford housing, food, and other basic needs,1 and it's directly impacting their chances of survival. Financial health should be a standard of cancer care — and we're collaborating with the cancer community to help make that a reality.
This year marks a decade of partnership between Family Reach, global biopharmaceutical company AbbVie, and the AbbVie Foundation — that's 10 years of helping families access and adhere to life-saving cancer treatment.

Collaborations like these help us scale so that together, we're investing in a better system for people with cancer.
Expanding our network of cancer treatment centers
At Family Reach, we partner with healthcare professionals to help normalize financial discussions during treatment and identify ways to better support both cancer patients and caregivers. Support from AbbVie allowed us to build relationships with 25 new cancer centers, bringing our reach to over 855 sites nationwide.
"We are proud that our partnership of over 10 years has enabled Family Reach to significantly expand their vital work, providing thousands of families across the country with much-needed support while their loved one receives care," said Claudia Carravetta, Vice President of Corporate Responsibility and Global Philanthropy at AbbVie. "Family Reach's network of resources and support is immensely important to help reduce the burden for families navigating cancer treatment."
Impactful, strategic healthcare partnerships, like our partnership with AbbVie and the AbbVie Foundation, means Family Reach can support more families with comprehensive care.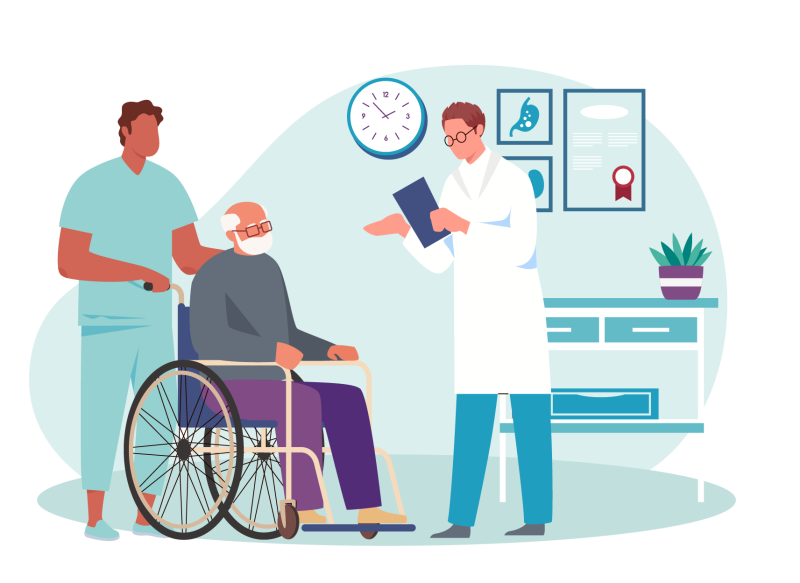 Connecting families to critical financial resources
Family Reach focuses on non-medical expenses because surviving cancer requires more than medicine and treatment — patients also need a roof over their heads and food on the table. We pay landlords, utility companies, and grocery bills so that no family has to choose — do they buy food or gas to treatment? Pay their rent or their copays?
With support from AbbVie and the AbbVie Foundation during our decade-long partnership, Family Reach has provided relief to nearly 4,000 families who were making impossible decisions like these. Their support also fueled our financial coaching pilot, which helped more than 700 patients and caregivers learn how to manage their money and reduce costs during cancer treatment.
With a 47% increase in demand for our services last year, high-quality, strategic partnerships with organizations like AbbVie are critical to reaching every family in our queue and scaling our programs.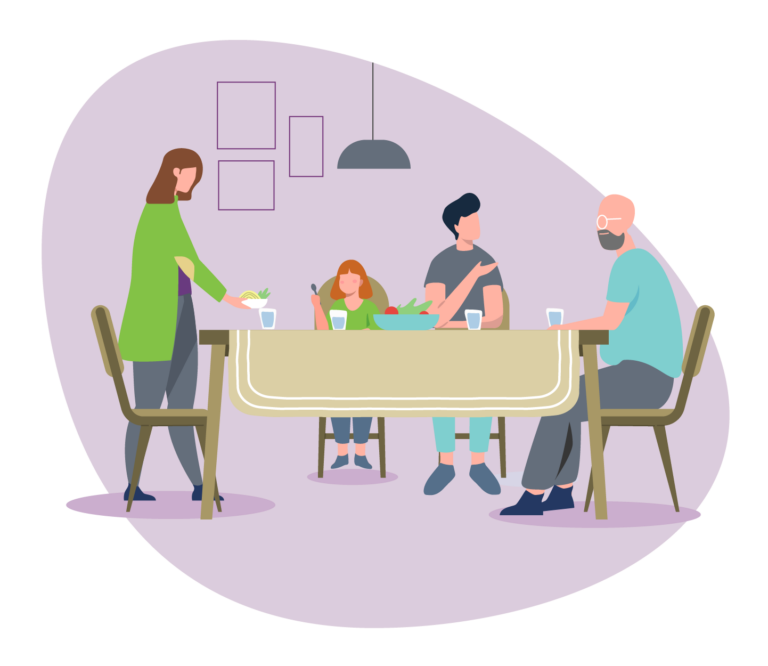 Addressing cancer disparities
Black and Hispanic/Latino cancer patients experience more financial hardship and lower survival rates than other patient populations. Thanks to AbbVie's support, we're able to invest in partnerships and pilot programs that address these disparities in cancer care.
Through our work with locally-focused nonprofits, we learned that many patients are more comfortable sharing their financial concerns with a community member they know and trust. In response to this, we are partnering with local organizations who have a deep understanding of the needs of their local cancer community. One example of this is our partnership with Nueva Vida, a nonprofit that informs, supports, and empowers Latinas whose lives are affected by cancer.
In 2021, Family Reach launched a community pilot in Philadelphia to explore a new point-of-care delivery model in community hospitals. Through this pilot, our on-site social worker connected directly with patients during their visits to quickly identify at-risk families and pair them with life-saving financial support.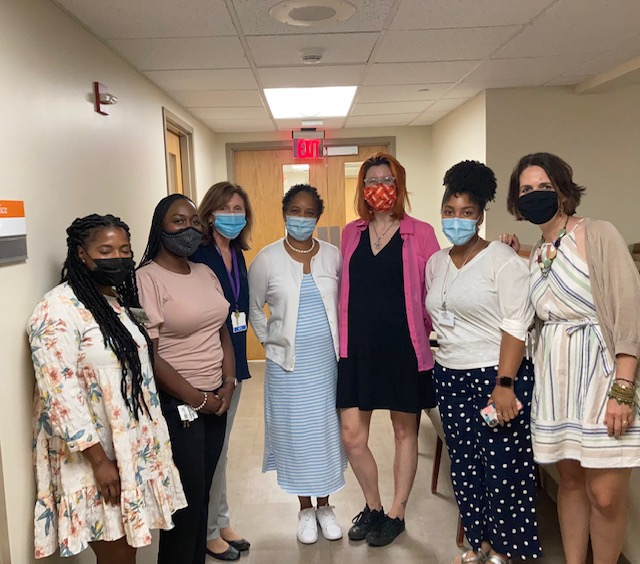 AbbVie's funding is helping us build relationships with more organizations like Nueva Vida and expand our pilot beyond Philadelphia to reach more patients on the ground. Their support helps families meet their basic needs so they can focus on what matters most — accessing and adhering to cancer care.
Partners like AbbVie are the catalyst for growth, innovation, and systemic change. Our collaborations challenge the status quo and demand more for cancer patients nationwide. Will you join us?
Reach out to Alex at [email protected] to invest in effective financial interventions and equitable cancer care with us.
References
1. Bona K, London WB, Guo D, Frank DA, Wolfe J. Trajectory of Material Hardship and Income Poverty in Families of Children UndergoingChemotherapy: A Prospective Cohort Study. Pediatr Blood Cancer. 2016;63(1):105-111. doi:10.1002/pbc.25762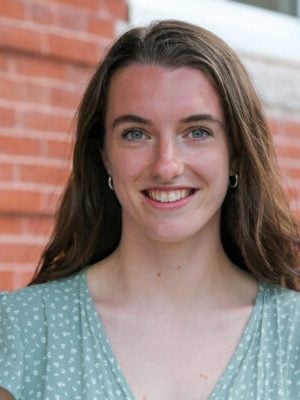 Content & Storytelling Coordinator • Family Reach Team
As Communications Coordinator, Mary creates and promotes content that spreads the word about Family Reach's mission. Mary brings her love of storytelling to her work, and a commitment to a world where socioeconomic status doesn't determine chances of survival.
Sign up for Email Updates