Riding the Waves of 2020: A Year of Pain, Change, and Progress
Humans are naturally programmed to avoid change. Yet in 2020, we had no choice but to face the unknown head-on. Each month presented a new hurdle and revealed aspects of our country that we simply couldn't turn a blind eye to. We could no longer comfortably exist in our collective "normal."
The pandemic may have streaked our faces with tears, but it continues to ask us to turn inward and reflect on what's truly important. For Family Reach, this meant rising above the uncertainty to ensure our cancer patients would continue to receive critical financial support as they faced additional hardships.
Our team leaned into creativity and collaboration more than ever. We hosted numerous first-time virtual events, united Reach Athletes across the country, and aligned with partners who also saw the positive side of change. Our LiFT Network Members leaned on each other in new and expected, yet productive and lasting, ways.
As always, we put our families first, amplifying their voices to raise awareness and elevating our programs to meet their diverse needs. More than that, we used our expertise in navigating a health crisis followed by a financial crisis to offer guidance and valuable resources to people facing the financial barriers of COVID-19.
Through all of this, our supporters showed up time and time again. All of your generous donations, empathy, and desire to make an impact fueled our fire. The cancer community needed us, and we were there for them because of you.
We're ending this year filled with gratitude and proud to share our 2020 highlights below.
Scroll to view the moments and milestones that defined this year.
individuals supported through our Financial Treatment Program in 2020
financial guidebooks provided to families in 2020
individuals paired with financial planners through Financial Planning for Cancer since program launch
total hours our team spent on Zoom to stay connected
total Zoom meetings our team had to drive our mission forward
of applicants impacted by COVID-19 received support through our Financial Treatment Program in 2020
"This help made it possible for my husband and me to be with our son to support him in his fight against cancer."
Chelsea, mom of cancer hero
"The burdens are a lot smaller, everything is smoother, and this was a big relief. From the bottom of our hearts, we were truly blessed to have come across Family Reach."
Dora, mom of cancer hero
"It relieves a lot of anxiety knowing if we get in an unexpected financial bind, we have someone in our corner who offers feasible, practical, and tangible ways to take action."
Naomi, patient enrolled in Financial Planning for Cancer
"Thank you so much for your generosity to our family! I can't express our appreciation enough! Thank you for what is actually the gift of time, so I can continue to focus on caring for our daughter."
Amy, mom of cancer hero
"2020 has been a year of struggle, reflection, and being humbled in ways I never thought could happen. You helped my family retain our home and relieved a major part of stress when you are dealing with cancer."
Jennifer, mom and cancer patient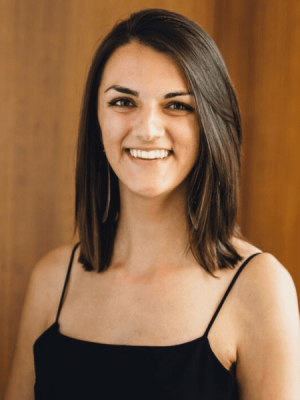 Senior Marketing Manager • Family Reach Staff
As Senior Marketing Manager at Family Reach, Autumn ensures brand consistency and oversees all digital marketing campaigns, social media strategy, and influencer relationships. She believes in authentic living, and a combination of hard work and magical thinking.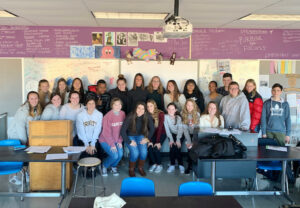 Find out how this impactful group of students raises money and awareness to support the cancer families that Family Reach serves.
Read More »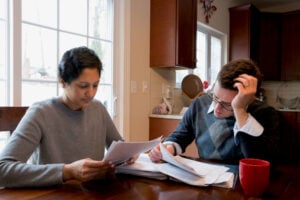 Here's why it's important for patients and caregivers to consider finances when going through cancer treatment.
Read More »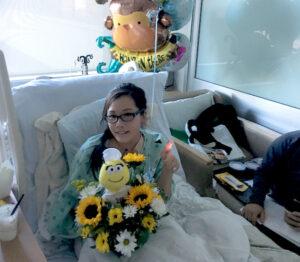 Here's how Stephanie and other patients navigated elements of life with cancer, including finances, anxiety, and hair loss.
Read More »
Sign up for Email Updates