Reach Leadership Spotlight: Melrose High School Students Set the Bar High for Supporting Cancer Families
Math Club, Drama Club, Honor Society, the school paper — these groups and more are quintessential to the high school experience. For an impactful group of students at Melrose High School in Melrose, Massachusetts, Reach Leadership Club is the membership they'll remember most.

The Melrose chapter was founded by cancer hero and senior Camille Wahl at the start of her freshman year in 2017, and she still remembers the first day that it became a reality.

"Our first meeting had about two members, I held it from a wheelchair, and it really has just grown into a passionate and overwhelmingly large number of Melrose High School students who are working to not just financially support Family Reach, but to understand the impact that financial toxicity has on cancer patients," Camille said.

Today, Melrose Reach Leadership boasts a membership exceeding 50 students with regular meetings, club initiatives, and events — and they didn't slow down when they had to move to the virtual world in 2020 due to the COVID-19 pandemic.

A far cry from those humble beginnings, the strength of the group today is a testament to the students and the community they built.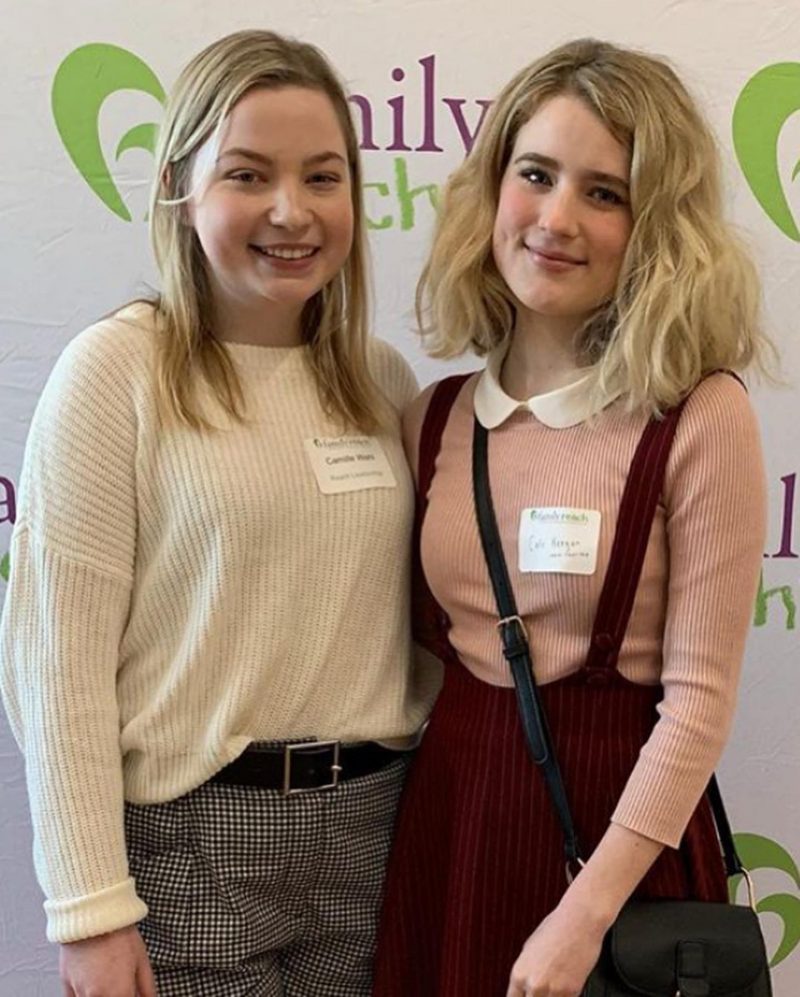 Cancer community advocates in training
Family Reach created Reach Leadership as a way for high school and college students to support the cancer community, becoming advocates for patients and families all while learning valuable life skills along the way.

Over the years, students from high schools and universities across the country have dedicated their time to host events, raise money, and build awareness about the financial side effects of a cancer diagnosis in their communities. From Boston to New York, Illinois to California, students make an impact in a multitude of ways.

"We aren't just raising money," Camile explained. "We are also becoming advocates and understanding what patients and their families go through. Hearing that people are living without necessities and struggling to get by is truly shocking and yet it inspires people to join the effort. We are all on the same page that everyone deserves to be in a home and not worry about how they will be able to pay the electric bill or get groceries."

According to Camille, becoming a part of the Reach Leadership club has not only allowed her and her peers to learn valuable skills about hosting events and raising money but "it also has shown members how to be more compassionate and more empathetic."
Not your average school club
While other clubs may find themselves suffering from the natural divisions of grade levels, social groups, and personal interests, the students of Melrose Reach Leadership make it abundantly clear that their club is unlike all the rest.

"'Freshman me' never thought that I would be here right now," said Lucy Blazej, a Melrose High School sophomore and rising President of the school's Leadership Chapter. "This year the club has become so close – we've really become like family."

Lucy further noted that, even while separated physically this year, every member is actively engaged and contributing as much as they can to each meeting, initiative, and virtual event.
Why Become a Reach Leader?
The tight-knit nature of the Reach Leadership club is a product of strong leaders like Lucy, Camille, and the rest of their Executive Board, and also the tangible impact of working with Family Reach – something that especially resonated with Lila Armstrong, a Melrose senior.
"My favorite part about Reach Leadership is that all of our work as a club goes directly to [help] children and families in need," she said. "I have been a part of this club for all four years of high school and it makes me so happy to see the impact we can make in a child or family's life!"
Outside of club meetings and aside from the enthusiastic buy-in of their many members, the strength of the community built by the students of Melrose Reach Leadership is evident in the success of their events, event amidst the turbulence of the past year.
When the COVID-19 pandemic forced them to cancel their annual Open Mic night, for example, Melrose students rallied together to make the event digital. Their virtual event raised nearly $4,000 for Family Reach, a sizeable increase from any previous Open Mic night's fundraising total. For Camille and others in the club, the results left them speechless, but as anyone who attended their board meetings and witnessed their enthusiasm in action would attest, the results were not too hard to believe!
In addition to the direct impact on the Family Reach mission and cancer community at large, Reach Leaders are grateful for how rewarding their memberships are for them personally.

"Reach Leadership is the most rewarding thing that I've done," said Lucy. "It's such a nice feeling to know that families are being benefitted by this, and that feeling sticks with you. I've had people talk to me and say 'I've seen so much about Reach Leadership' and that makes me feel good, seeing that other people not in the club know what we are doing … and recognize us … [which] really feels like an accomplishment."

As the founder of the Melrose chapter, the success of the club means the world to Camille.

"Seeing my classmates understanding [the issue] and knowing they want to help [fix] something that has impacted me and so many other families – that is really magic," she said.
Reach Leadership in a community near you
Camille, Lucy, and all the Melrose Reach Leadership members have made a sizable impression on their school and local community, and while they admit Reach Leadership is a time commitment, they quickly follow up with how the outcomes are worth all the time in the world. And as Camille said, "cancer treatment is a lot more stressful than Reach Leadership [event] planning."

The Melrose Reach Leaders recognize that their accomplishments can and should be replicated at more schools across the country. With their chapter and others as shining examples combined with Family Reach support, we have the tools and know-how to help any interested student achieve the same rewarding outcomes.

Here's what Melrose Reach Leaders want you to know about starting a chapter:
"Reach Leadership is so rewarding and has provided me with the opportunity to support families who need it most, time and time again. I have absolutely loved being a part of something as special as this club!"
Lila A.
"It's a great opportunity to volunteer, learn, lead, and be a part of a team supporting [an] amazing cause."
Alexis O.
"Reach [Leadership] is super fun because you get to work with people in your school and you help out an amazing cause!"
Raessler G.
"It's a great feeling to know you're helping and making a family happy with all the work you put into this club."
Kaitlyn F.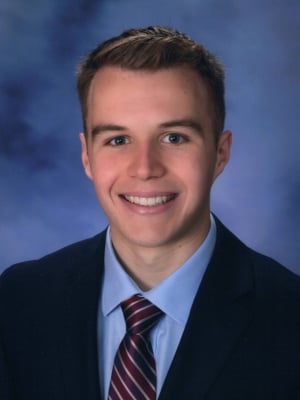 Community & Events Manager • Family Reach Staff
Ethan Michaud oversees and supports all peer-to-peer and community-based fundraising efforts, especially the Reach Athletes program. A longtime runner and fitness enthusiast, he is excited about finding people who share his passion to bridge fitness and fundraising, dedicating their athletic pursuits to a greater cause.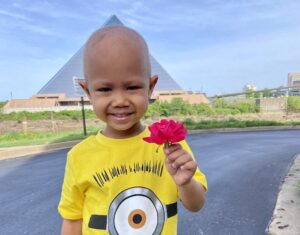 Our first-ever Giving Day closed out the We See You campaign, honored our 25th anniversary, and raised critical funds for cancer patients.
Read More »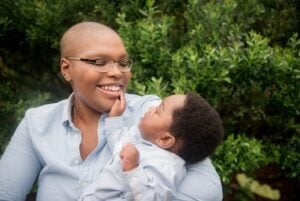 Find out more about our impact on the cancer community over the years and how we use data to improve our services for patients and families.
Read More »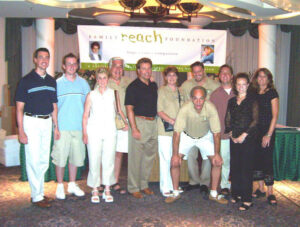 Find out how Family Reach evolved from a regional family foundation to a national cancer nonprofit organization.
Read More »
Sign up for Email Updates