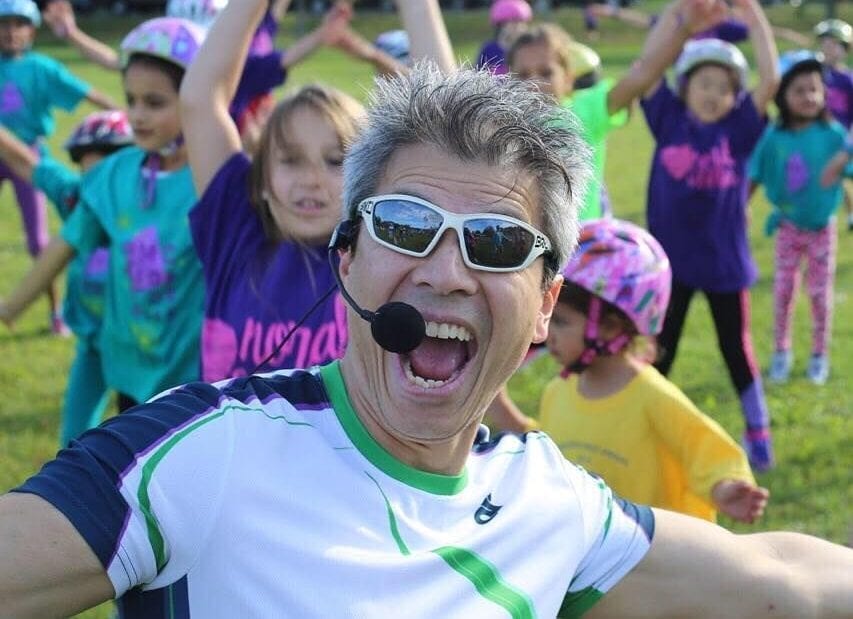 Kenji Freedman is the proud founder of our Reach Athlete program and an individual who believes in wellness as a life philosophy and a way to help those in need.
Kenji has pursued a range of interests ever since he was a child growing up in New York City. Before he began his fitness career, he was a musician, actor, chef and counselor. Today, he is a personal trainer, fitness enthusiast and Community Ambassador for Family Reach.
Starting a new passion
"My father taught me that true charity is done in the missions where the voices aren't being heard," says Kenji. "If you want to truly do something with meaning, you must go where the silence is."
Kenji first learned of Family Reach from his dear friend and Family Reach CEO, Carla Tardif, and immediately knew he had to get involved. With the help of his daughter, he organized a three-hour indoor cycling event that turned out to be a huge success. They raised over $6,000 for families served by Family Reach and used this as the launching pad for the Reach Athlete program.
Our Reach Athlete program is dedicated to raising funds and awareness for families fighting cancer through athletic events nationwide. Since that first cycling event, Reach Athletes has grown tremendously. The program hosts a variety of events and activities – like yoga, pilates, boxing and running. Reach Athletes has raised over 1.6 million dollars to date and continues to thrive!
Caring for others by caring for yourself
Kenji stays fit and helps others do the same so they, too, can become stronger, happier and live more vibrantly. He believes working hard ultimately improves your state of mind and overall wellbeing. Kenji channels his positive mindset into his #ChooseHappy campaign, which he started in memory of his daughter, Kassidy.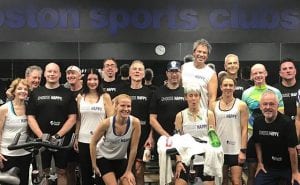 By using fitness as a tool to help build awareness for families burdened with cancer, Kenji pursues his passion for helping those in need.
"The mind, body and soul are inherently connected, which creates a natural link between fitness and fundraising," says Kenji.
Kenji's dedication to wellness for oneself and for others is a constant inspiration to all of us at Family Reach. We are truly thankful to have someone with his passion and contagious energy contributing to our mission!
Interview adapted from Boston Voyager.
Sign up for Email Updates