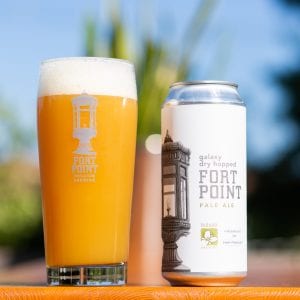 If you're a beer lover, you've definitely heard of Trillium Brewing Company located in Massachusetts. Trillium opened their flagship location in the Fort Point neighborhood of South Boston back in 2013 and have rapidly expanded, opening a larger production brewery in 2016. Owned by Esther and JC Tetreault, Trillium is known for being a New England farmhouse brewery, using local ingredients whenever possible, and for bringing people together over a unique beer-drinking experience.
Family Reach has proudly partnered with Trillium since 2016. During this time, Esther and JC have greatly helped to expand our community and bring awareness to our mission as we combat financial toxicity for families nationwide.
In just two short years, Trillium has raised over $50,000 for our cancer-fighting families by hosting various athletic and beer-based events like our upcoming 2nd Annual Trillium Tire Flip.
A personal connection
Esther became involved with Family Reach after the financial burdens of cancer hit close to home. She wanted to make a direct impact on the lives of people struggling with long-term financial uncertainty.
"The financial toxicity of cancer isn't an issue people are generally aware of unless they've had a personal connection. When my family and one of our Trillium family was struggling at the same time, we didn't know there was a place to turn for help. Only by chance were we introduced to Family Reach much later and recognized how critical that support could be for people we watched struggle," says Esther.
The Trillium community has been monumental in helping to spread awareness and raise funds through various events. Esther has also recently become a member of Family Reach's National Advisory Board, taking her involvement to the next level by sharing her expertise.
"We knew that we needed to use our voice and Trillium's reach to share awareness, provide financial support and try to prevent other families from the unnecessary stress of worrying about finances when they should be focused on health and healing," says Esther.
Thank you Trillium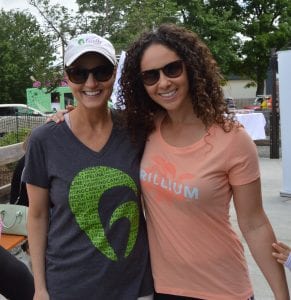 Partnering with Trillium has helped us open new doors and reach new heights. Thanks to Trillium, we're finding new ways to engage with our community, assist families facing the financial burden of cancer and build a solid community while doing so!
"Being active in philanthropy and in our community is core to Trillium's identity," says Esther. Having a great partner like Family Reach allows Trillium to find unique ways to get involved, and to extend beyond what would be achievable alone."
We are grateful for our friends at Trillium and the supporters we have met through this partnership. We're just scratching the surface of what we will accomplish together in the future.
Join our 2nd Annual Trillium Tire Flip event click here for details!
Sign up for Email Updates