Napa-to-Sonoma Wine Country Half Marathon Team
Reach Athletes believe in our mission to eradicate Cancer-Related Financial Toxicity. Nationwide, they push their limits to raise funds and awareness for patients and families facing the devastating financial burden of cancer.
This July, our 2019 Napa team will be taking on a half marathon in Napa Valley. We are incredibly grateful for their dedication to both their training and our families battling cancer. Together, they are allowing us to reach even more patients in need. Learn a little about them below & donate here to help this inspiring team reach their goal!

Andrea
Andrea is the Senior Manager of Programs and Evaluation at Family Reach. Originally from Seaville, NJ, she now lives in Framingham, MA with her husband. 
Andrea is running for her mother-in-law who lost her battle to breast cancer last May. "Family Reach has been such an incredible support system for me during this past year and I feel honored to give back to an organization that has helped so many other families during their cancer journeys," she says.
Ruth
As an oncology nurse, Ruth is very involved in cancer related work and has a passion for empowering her patients. She is also the President and Founder of Guide for Hope, LLC, whose mission it is to empower individuals with cancer through education and support. 
Helping raise awareness of the financial burden that patients face when diagnosed with cancer is Ruth's driving motivator for this bucket list race.
Lee
Lee was born in raised in New England and lived all around the country before settling back in the Boston area. He works at 103.3 AMP Radio, where you can hear him playing hit music and making jokes.
An avid short-distance runner, Lee is constantly trying to better his time in 5K and 10K races. He has been itching to run his first half marathon, and has been waiting for the "right cause" to truly inspire him. Lee says, "Family Reach and its mission have motivated me to finally tackle 13.1 miles."
Jackie
Jackie lives in San Francisco, CA with her husband and three young daughters. She proudly works on the Payer Relations and Reimbursement team for Foundation Medicine.
Napa will be Jackie's first competitive race after a few years away from the sport. Jackie loves to feel the energy that runners provide each other on race day, helping each other accomplish something that cannot be done alone.
Lauren 
Lauren is a licensed attorney from New England with a passion for the non-profit sector. 
An "accidental runner," Lauren signed up for a 10k as a bet with her sister many years ago and has never looked back. Since then, she has completed countless road races, including 5 marathons! Lauren absolutely loves to travel and will never say no to a new adventure.
Carla
Carla is the CEO of Family Reach. Inspired by the strength and courage of the families she has met through Family Reach, she is eager to run Napa again this year. The families we support are what motivate her to push herself both in running and the work she does every day.
Ben
Ben grew up in Massachusetts and since graduating from college, has moved been back and forth between Boston and New York City.
He works at Bain Capital's Life Sciences fund, investing in biotechnology, pharmaceutical, medical device and diagnostics companies. He can't wait to run this half marathon!

Erin 
Born and raised in the Boston area, Erin has a passion for all things New England: sports, skiing, hiking, and really good seafood. 
Erin made her debut as a Reach Athlete in 2017, proudly finishing the Boston Marathon in support of Family Reach. She feels fortunate to have connected with Family Reach through her role as a communications consultant in the healthcare industry and is "grateful to play a small part in the organization's big mission".
Elizabeth
Elizabeth is Family Reach's partnerships manager. She is proudly from Chicago but has been living in Cambridge, MA for the past 8 years.
Until now, a 5k was Elizabeth's long distance. This race, she'll be taking on a new challenge with our cancer-fighting families as her motivation. Participating in the Napa-to-Sonoma Half Marathon, "is an amazing opportunity to make a tangible impact in the lives of families who face unimaginable challenges on a daily basis," says Elizabeth. 
Rina
Rina lives in Chicago with her family. The Family Reach mission has stayed close to her heart after her son Lucas passed away in 2016. She ran Napa last year in his honor and to give back to families going through cancer. This year, she's making even bigger waves.
"This time around I'm doing not just because I want to raise money but to prove to everyone that I can do it again. I'm excited to support this great foundation again and have fun doing so."
Emily
Running has always been a huge part of Emily's life. Emily fell in love with running when she joined her high school cross country team with her best friend and went on to compete at the college level. 
Emily's brother, Trevor, was diagnosed with leukemia as a 1-year-old. Today, he is as healthy as could be at 25 years old. Family Reach's mission to help families has become her running inspiration. "I know how much money could help these families with everyday bills, and I am beyond excited to raise this money and give back to those who need it," says Emily.
Amanda 
Amanda is the Community Engagement Manager for Family Reach. Inspired by the dedication of this team, she decided to join the fun and run this once in a lifetime race. 
Over the years, Amanda has seen so many families that desperately need financial resources which are, "absolutely essential for their health and mental wellbeing." While running long distance is a challenge, Amanda says, "running for this cause gives me the extra motivation to stay committed because I know I'm not doing it for myself." 
Kasey
Kasey is an emergency room nurse from Bridgewater, MA. She has been running since her freshman year of high school when she joined the cross country team. 
In 2017, Kasey ran her first half marathon. However, "running this race for Family Reach has a lot more meaning to me than my first race did," she says. "A very close family friend of mine has been greatly affected by a cancer diagnosis," says Kasey, "and I know how much Family Reach helped them through their journey."

Matt
Matt is the Senior Human Resources Manager for Family Reach. Originally from Montrose, IL, Matt now calls Boston home.
"I've seen first hand the hardships the expenses of cancer treatment brings after watching my family members go through treatment,"  says Matt. In addition to challenging himself, Matt is running for youth cancer patients – specifically his niece, who was diagnosed with leukemia last year. 
Christa
Christa is an employee at Bain Capital Life Sciences and resides in Brookline, MA. Christa is extremely excited to be part of this team and run her first race ever! "For me, this is the opportunity to step out of my comfort zone for a really great cause," she says.
She's running to help families fighting cancer focus on their battle rather than worry about the financial burden that cancer creates.
Maria
Maria is a high school special education teacher from Winthrop, MA, teaching physics and advanced algebra.
Starting as a little girl and continuing onto the collegiate level, Maria has always had a love for running. This past year, she ran the Boston Marathon for Family Reach and raised over $12,000! "Cancer does not discriminate and every family should be able to fight it head on without worrying about the finances," says Maria. 
Kristen
Kristen grew up in South Florida and lives in Canton, MA where she works in the Talent Acquisition field, placing individuals at pharmaceutical companies.
The Napa-to-Sonoma Wine Country Half Marathon will be Kristen's first half marathon. She chose to participate in order to raise funds and awareness for Family Reach all while accomplishing a personal goal and visiting Napa and Sonoma for the first time.
Team members not pictured: Rebecca and Brian
Learn more about our mission today!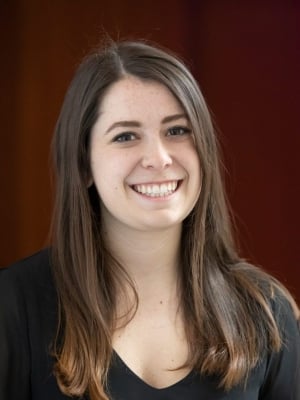 Development Manager • Family Reach Staff
As Development Manager, Taylor works to support every member of the Development Team to establish a strong understanding of Family Reach's current supporters and the future supporters of our mission. She brings passion and enthusiasm to every project and all aspects of her life.
Sign up for Email Updates