Family Reach loves finding ways to bring our community together. Through genuine connections and conversations, we are able to spread our mission and make a tangible difference in the lives of families fighting cancer.
We are excited to support a new group of Reach Athletes as they prepare for the Napa-to-Sonoma Wine Country Half Marathon this summer! We have members from all corners of our community coming together – staff, families we've assisted, board members, friends and supporters – for this race and our hearts are filled with gratitude to see our mission come to life in such a unique and powerful way.
Over the next few months, several participants will share what inspires and motivates them as they take on this journey! We are proud to showcase our staff members in today's blog.
Amanda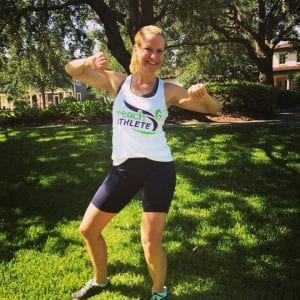 Amanda is the Community Engagement Manager at Family Reach and has poured her time and energy into expanding our  Reach Athlete program. Despite the fact that her last long-distance race was nearly 10 years ago, she jumped at the opportunity to join our Napa team.
"I wanted to step into the shoes of our runners and experience the training and fundraising as a participant," says Amanda. "I knew it would help me to better understand the challenges they face when preparing for a race and grow as a leader."
Amanda has immersed herself in the modern running world, finding new apps and engaging with supporters through social media. She is embracing the mindset of a Reach Athlete and helping others do the same.
"I am beyond excited about the team we are putting together," says Amanda. "If you have ever considered running a race, I would highly recommend joining us in Napa. The experience of running with such an amazing crew, in a beautiful place, is going to be like nothing you have experienced before."
Rosie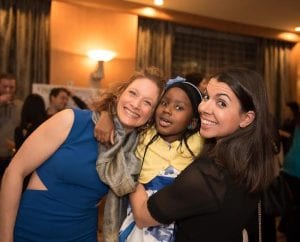 Rosie is the Director of Partnerships and Marketing at Family Reach. She has seen many of our Reach Athletes take on challenging, endurance-based events. This sparked something inside of her and she is now training to run her first long-distance race in Napa!
"I am honored to be running with my Family Reach colleagues, board members, Reach Athletes, and, most importantly, the moms of some incredible kiddos I've gotten to know over the past three years," says Rosie. "I know race day will be unforgettable because of the people. I'd also be lying if I said the wine wasn't a strong pull for this race in particular!"
Rosie has realized a big part of athletic success is more mental than physical. Your internal narrative can make all the difference in overcoming obstacles.
"Family Reach pairs each of our runners with a family," says Rosie. "My inspiration and little hero is Dalton! Whenever I feel myself hitting a wall in training or fundraising, I channel the incredible spirit of Dalton and his entire family, especially his mom, Laura. I feel so supported and empowered, and can't wait for race day!"
Carla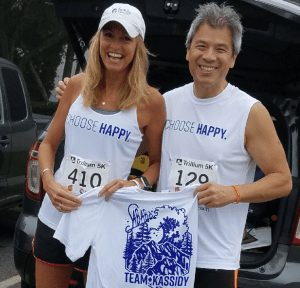 Carla Tardif is the CEO of Family Reach and believes there is no better purpose in life than to help others. After running the Boston Marathon in 2012, Carla was satisfied at having hit her goal and hung up her running shoes. That all changed when she saw the excitement surrounding this race and decided to once again hit the pavement.
"I am most excited to be running a half marathon with my husband, Bryan! He has always supported me and watched me run from the sidelines," says Carla. "He's running now to honor the decade I've put into building Family Reach and to be connected to an amazing little girl battling cancer who shares the same name as our niece, Ruby."
This race embodies everything Carla loves deeply – her family, Family Reach and running.
"I want to thank the Family Reach families who are also taking this giant leap of faith to train and run a half marathon. I've seen what they have been through," says Carla. "They are family to me and the fact that they are putting themselves through this to help Family Reach brings me to tears."
Susan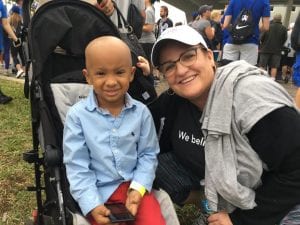 Susan is the Senior Development Manager at Family Reach. Throughout her three years here, Susan has admired our Reach Athletes and how they push themselves in honor of our cancer patients and their families. She describes herself as the "ultimate cheerleader," never thinking she'd be the one racing to the finish line.
"When I first learned about the Napa to Sonoma race, I immediately began joking about running. I mean, if I was ever going to run, it would be for our families and for wine," says Susan. "My jokes quickly morphed into me saying, "Why not run?"
Within a week, Susan proudly announced to the team that she was indeed going to run.
"If only I had a camera to record the shocked and surprised expressions on everyone's faces!" says Susan.
Her excitement has continued to grow as her training advances and she has found running to be a great stress reliever.
"As soon as I committed to running the race, I reached out to my closest friends and asked them to join me," says Susan. "Knowing I have my work family with me, too, makes the upcoming trip that much more special. Whether a fellow team member or the member of a family we have supported, we are truly one big special family!"
Do you want to join us for this once-in-a-lifetime opportunity? Contact Amanda at [email protected] today!
Sign up for Email Updates