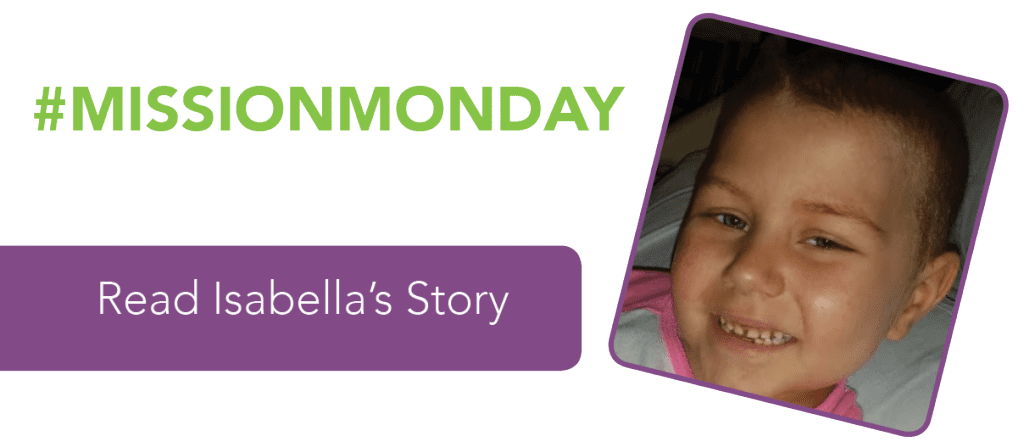 Isabella was diagnosed just over 3 years ago with ALL Leukemia; she was only three years old. She did very well for 18 months of her treatment. Even though her life was turned upside down, she kept her head up, continued to fight, and pulled though. Isabella's mom had to resign from her job in order to take care of Isabella and bring her back and forth to the hospital. With her Dad being the only one working and supporting four children, the family has had a difficult few years. When Isabella entered the maintenance phase of her treatment Mom found a part-time job to help with the bills.
Unfortunately, in September 2014, Isabella relapsed in a new area of her central nervous system at the age of 5. She was eight months shy of finishing her treatment. This relapse was considered high-risk and Isabella started aggressive chemotherapy and had many complications. Three different times she had major infections, and one of them landed her into ICU for one week.
She was working there for eight months when Isabella relapsed. "We were just getting back on our feet when our world was brought upside down once again," says Mom. She had to resign from another job to take care of Isabella. They were not eligible for social security and food stamps because Dad works on commission. It has been difficult for their family to manage monthly expenses on one salary.
"It is beyond stressful to focus on our daughter's health and to figure out how to put food on the table to feed our kids. Not to mention the numerous medical bills that pile in every day," shares her Mom and Dad.
Isabella wants to be a nurse when she gets older. She wants to take care of kids just like her nurses take care of her. Every toy she asks for is involving medical role-play. She teaches her siblings things that she goes through so they better understand.
"She is our super hero. As a parent, it's very difficult to see our daughter so scared and upset, but through it all she has been stronger than us," says her Mom. Isabella still has another two years of treatment. Even though she has many fears, she keeps strong and always has a smile on her face.
Isabella and her family were featured on the GIVE app to help them with their mortgage and car payments, and received support through the Hope the Holidays campaign.
Sign up for Email Updates