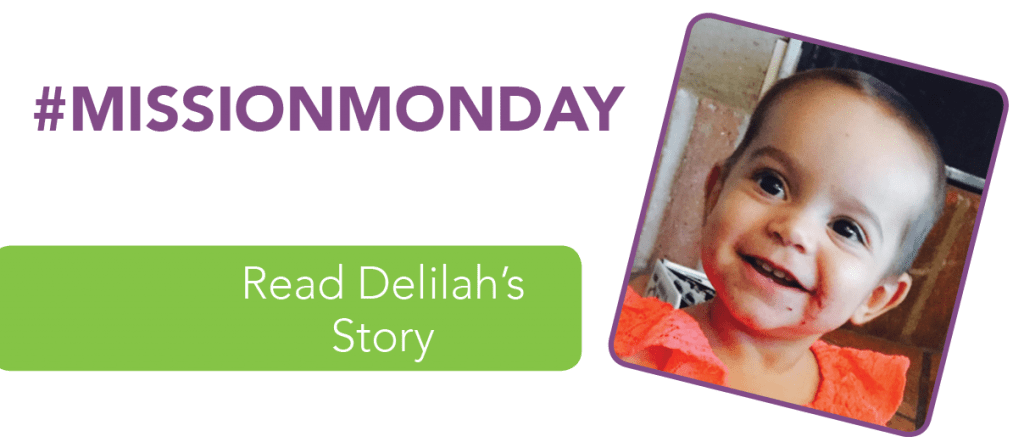 Delilah S. has been fighting a rare liver cancer (Hepatolblastoma) since she was only six-months-old. At 16 months old, her family has already been through a lot. Her mother, Elizabeth, is now a single parent who despite many obstacles and sacrifices is dedicated to her daughter's medical needs.
"I am continually in awe of the strength and resilience of Delilah and her mom Elizabeth," wrote their hospital social worker Lauren D. "She takes care of Delilah's continuous medical needs while also caring for her older daughter (a busy four-year-old), and teaches full-time."
A year ago this month, Elizabeth and Delilah traveled across the country to CHOP for a necessary surgery. Elizabeth was on leave from work and the trip was a significant expense. It has been a hard year for the family, but Elizabeth remains upbeat and strong for her girls.
Family Reach provided a grant to cover their mortgage payment last August and provided Hope for the Holidays during the holiday season. The family is truly grateful for the support and assistance during a very difficult time.
Sign up for Email Updates