Meet the Cancer Heroes Inspiring Our 2020 Boston Marathon Team
We introduced you to our 2020 Boston Marathon team, and now it's time to meet the families inspiring our runners to train for the big day!
Despite the obstacles of a cancer diagnosis, these young patients and their families have continued to thrive and motivate our entire Family Reach team. Their stories and enthusiasm for life will give our marathon runners the push they need to train harder and spread Family Reach's mission.
With help from our Reach Athletes, we can continue to help more cancer heroes like the incredible ones who make up our inspiration team: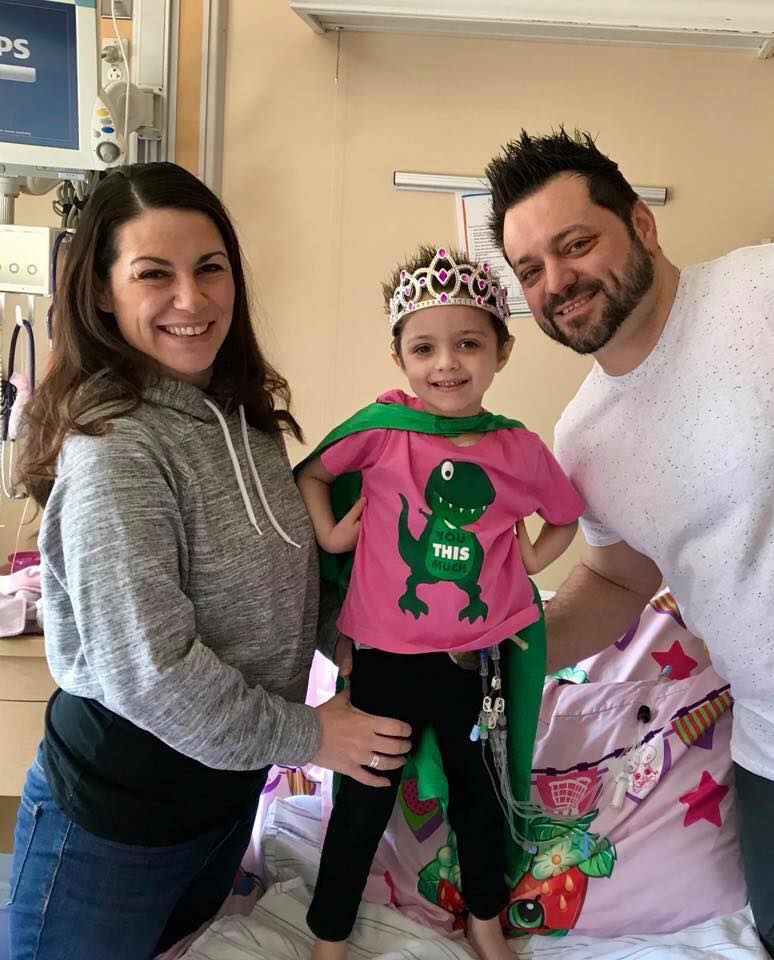 Ruby  
Ruby is a remarkable little 5-year-old girl from Swampscott, Massachusetts who battled neuroblastoma with tremendous strength. Her parents, Nichole and Mike, have been wonderful spokespersons for Family Reach and the impact the organization has had on their family. Now back in school and having fun with friends, Ruby and her family are often spotted at our signature events and they are thrilled to be a part of the Boston Marathon inspiration team.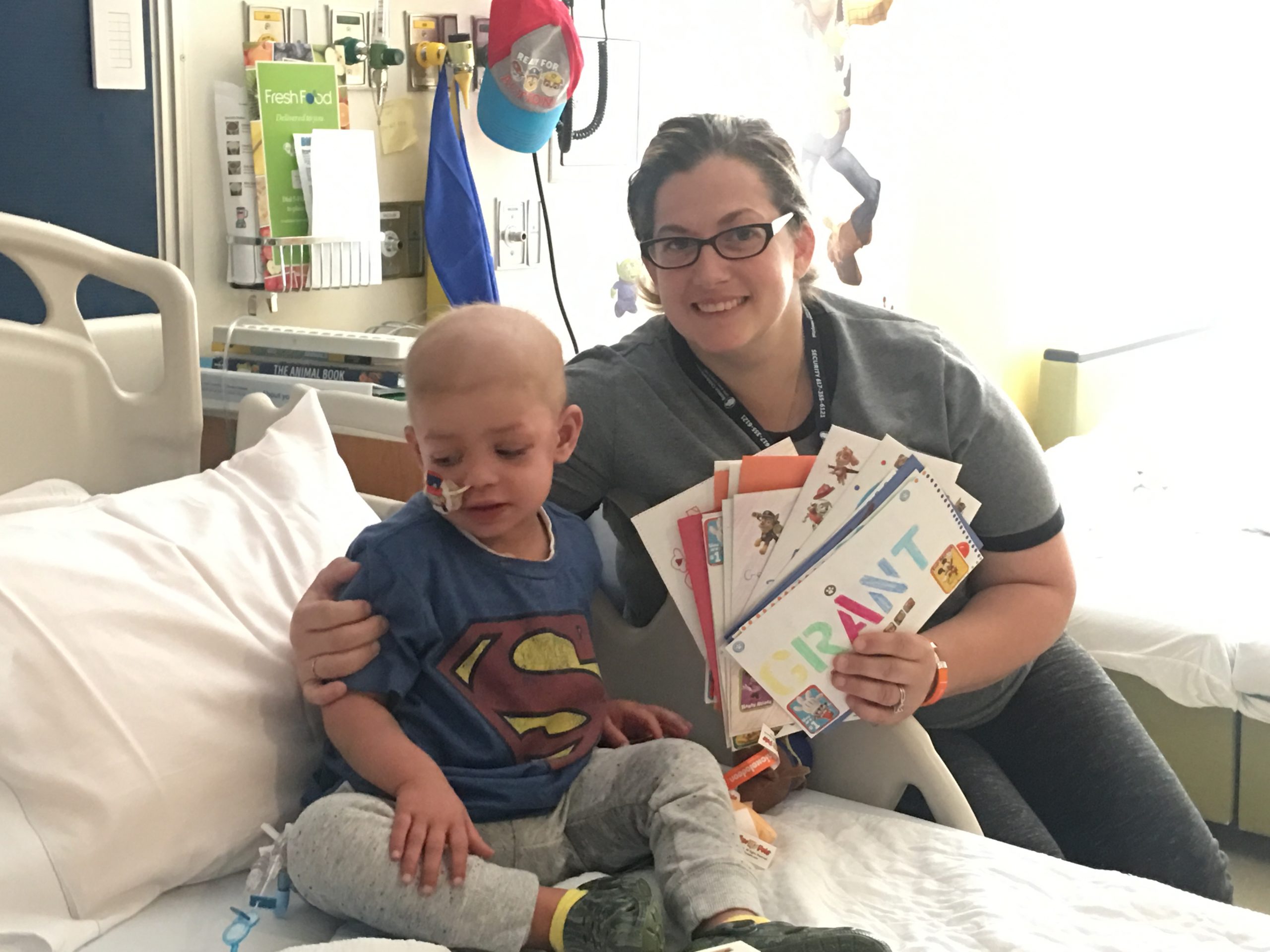 Grant  
This brave little 4-year-old-boy from Dighton, Massachusetts fought and overcame acute myeloid leukemia alongside his mom, who is an ER nurse, dad, who is a middle school history teacher, and two-year-old brother Lincoln. Grant was diagnosed with AML in April 2017, relapsed in March 2018, underwent bone marrow transplant in June 2018 and was in isolation for 10 months, which required his family to celebrate Christmas in their garage so that the kids could see their grandparents. Family Reach has supported Grant's family various times over the years to help them stay afloat as they brought Grant back to good health. Today, Grant is a huge Bruins fan who always fills the room with his energetic, loving spirit.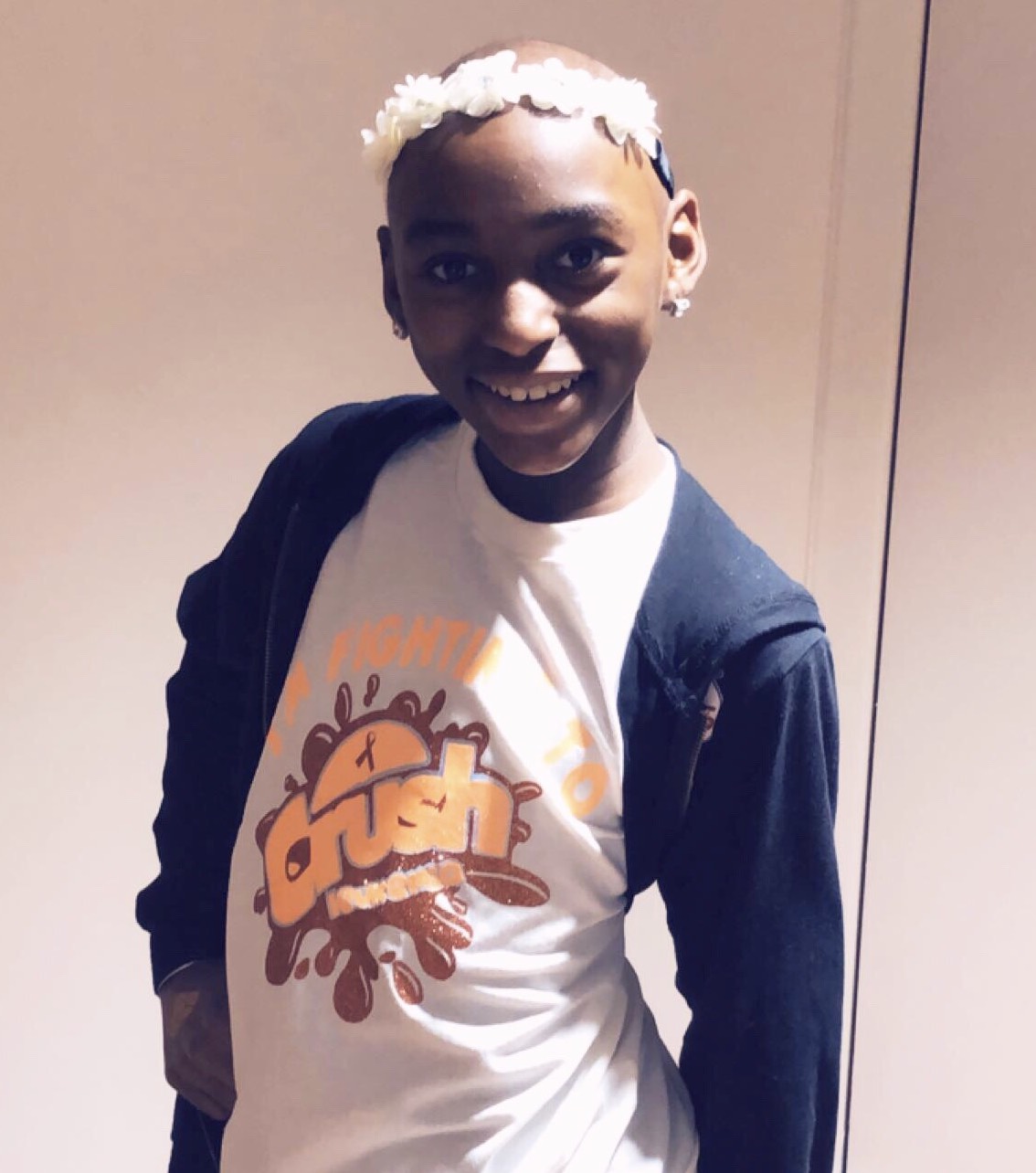 Madison  
Madison is a spirited young lady from Stafford, Texas. Our Boston Marathon runner Ellis is from Texas, so Madison is glad to be a part of the inspiration team to represent all of our runners! Facing acute myeloid leukemia at just 11 years old, Madison lives with her mother, father, and sibling. Her mom had just started a new job when Madison was diagnosed, and, as a result, was forced to stop working to remain at her daughter's bedside. Thankfully, Madison and her family were able to benefit from Family Reach's Financial Treatment Program and they are glad to join the inspiration team for our marathon runners as they train and fundraise for our other families.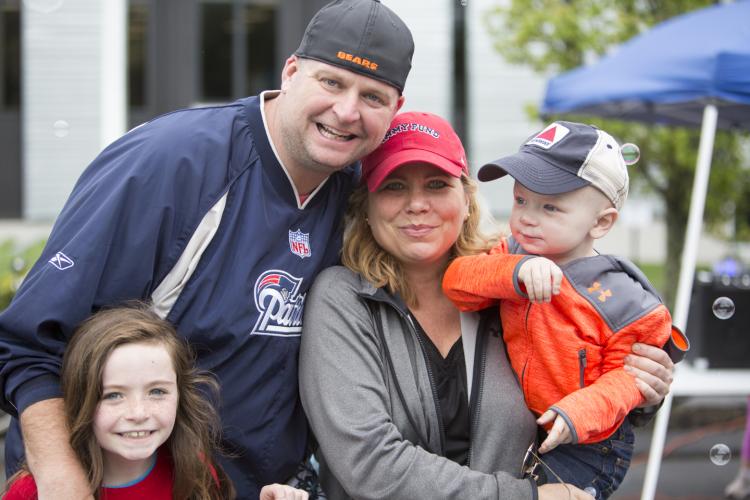 Johnny  
An inspiring young cancer hero from Newton, Massachusetts, Johnny lives at home with his parents and sister. Family Reach support has helped Johnny's family navigate their difficult journey, and Johnny served as inspiration to veteran runner Eric last year. Johnny's dad is a firefighter at Newton Fire Station, so when our runners are training heartbreak hill, they have the chance to stop by the station, meet Johnny's dad, and let him know that Johnny is fueling their run that day. Anyone who meets Johnny's family quickly learns how to be #JohnnyStrong too!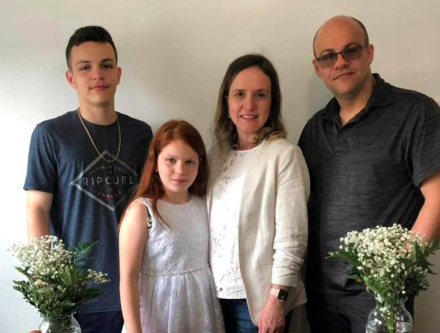 Ryan  
This brave 18-year-old from Quincy, Massachusetts is currently fighting leukemia. An ambitious student, Ryan completed his high school requirements and was working toward a soccer scholarship at a nearby college when he was diagnosed with AML. Ryan's mother and father both had to cut their work hours significantly in order to be there for Ryan during his treatments and care for their 10-year-old daughter. The family is extremely close knit and their faith has carried them through some of these difficult times, but they continue to face financial strain due to loss of income coupled with out-of-pocket costs. Family Reach support has helped them with their utility bills and provided holiday assistance to keep this family going through this difficult time. Being another local family, Ryan's story will inspire our runners through the incredible journey of running the Boston Marathon.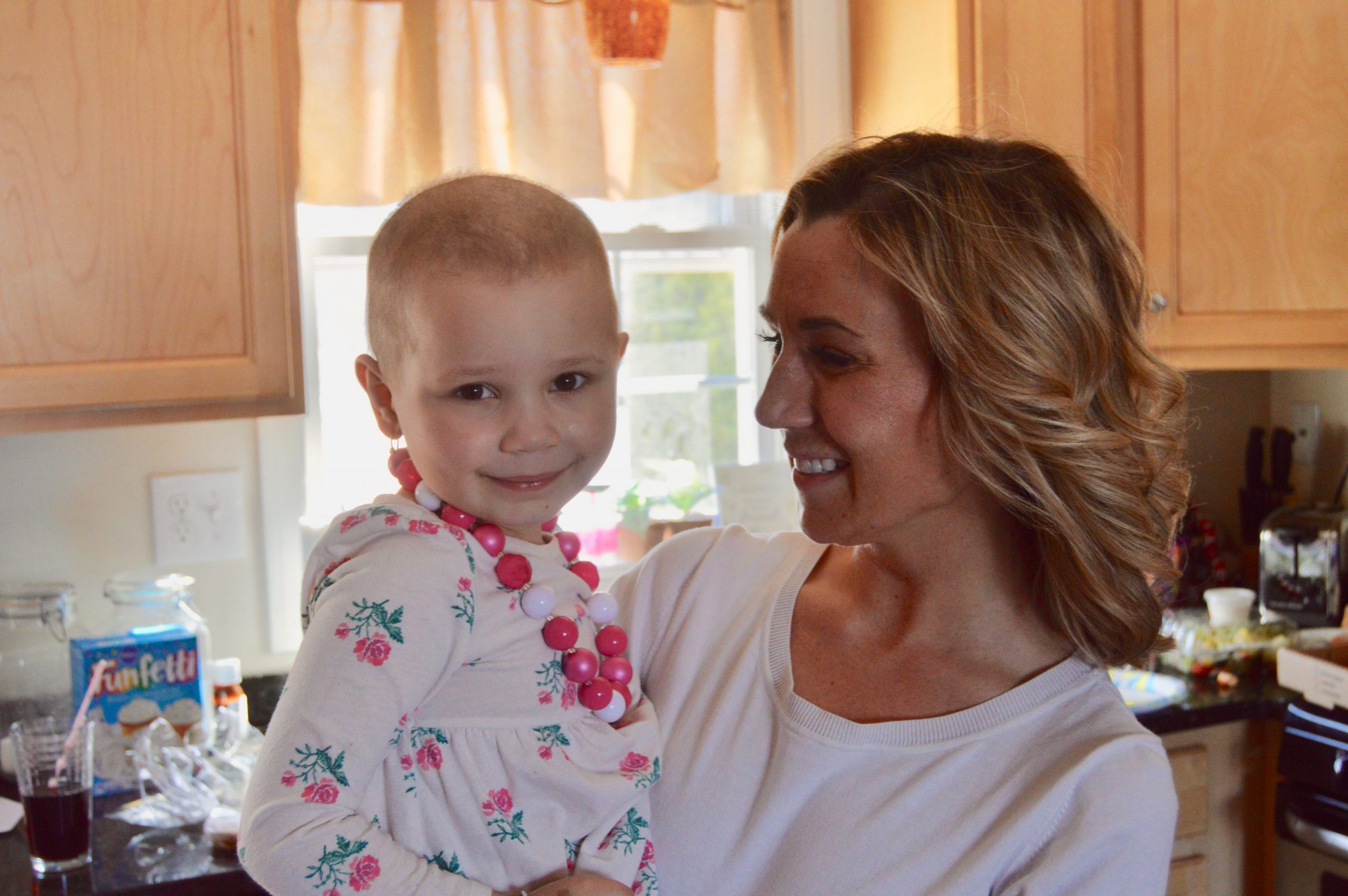 Paisley  
Paisley is a spunky little 4-year-old girl from Chelmsford, Massachusetts who lives with her single mother Kristen and brother Logan. She has taken her cancer diagnosis and truly showed it who is boss. These three family members endured the sudden loss of Paisley and Logan's dad Mike, and they have found strength they never knew they had to continue to overcome the obstacles so that they can get back to living a healthy life of positivity and joy. Family Reach has supported their family with mortgage assistance, financial planning, holiday help and other support as they continue to rise up through these challenges. They are a true inspiration not only to our marathon runners, but also to anyone who hears their story.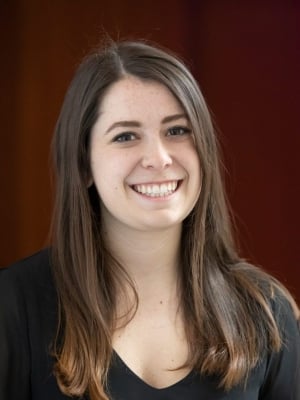 Development Manager • Family Reach Staff
As Development Manager, Taylor works to support every member of the Development Team to establish a strong understanding of Family Reach's current supporters and the future supporters of our mission. She brings passion and enthusiasm to every project and all aspects of her life.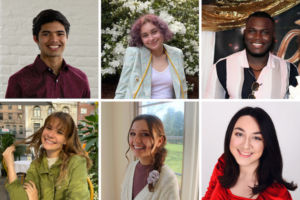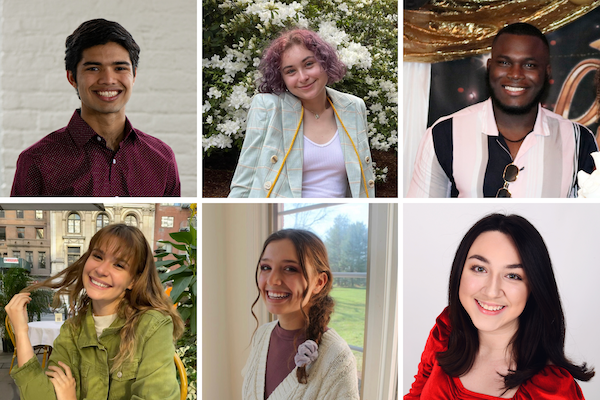 Meet the six incredible interns who joined Family Reach this summer to help us change the financial reality of cancer.
Read More »


Check out the latest webinars, reports, and fundraisers made possible by nonprofit partners, YouTube stars, and other collaborators.
Read More »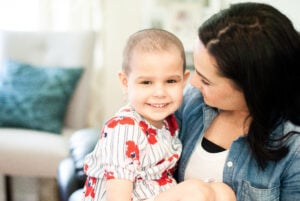 Here's an overview of what you'll find inside Family Reach's financial guidebooks and how to use this free resource when going through cancer.
Read More »
Sign up for Email Updates