Meet The All-Star Summer Interns Leaving An Impression on Family Reach and Cancer Patients Nationwide
On Monday, May 31, 2022, six new faces logged onto Zoom and joined the Family Reach all-staff meeting affectionately known as Breakfast Club. Bright smiles in digital rectangles and go-to karaoke songs served as first impressions of the summer interns.

After reviewing the resumes of over 100 applicants located throughout the country, Family Reach hired these six interns to support the organization across departments.

As one of those interns, I can confirm that each person brings a unique set of academic skills, talents, cultural experiences, and even passionate TV show opinions to the internship program. This fostered a great environment to collaborate on meaningful work and build friendships.

It's been one special summer working alongside Rithik, Jax, Sadrack, Caitlin, and Trinity — and I had the pleasure of chatting with them about their experiences at Family Reach.

More details on our conversations below, though we can all agree our time with Family Reach has been filled with growth, learning, and laughter. We still have a few weeks left and we're already confident that our experiences will propel us toward our goals.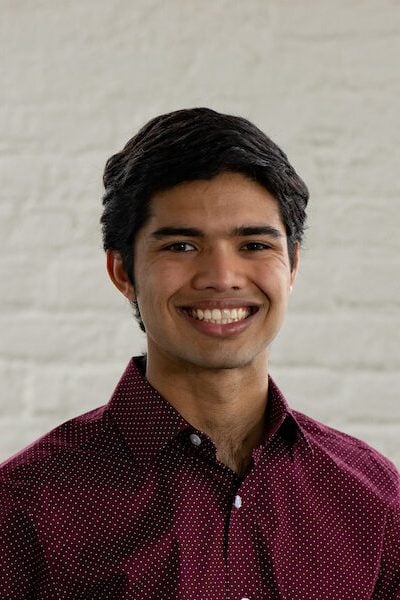 Rithik Castelino (he/him), Impact Intern
As a rising senior at Duke University studying Chemistry and Asian and Middle Eastern Studies on the pre-med path, Rithik was drawn to this internship position because of its rare focus.
"I am very interested in going into healthcare post-graduation," he shared. "A lot of healthcare, at least as it's presented to pre-med, is focused on the practice of treating patients. But what Family Reach does is unique … dealing with the financial side of cancer and healthcare, which isn't something you really encounter."
In his role, Rithik is often found reading journal articles and summarizing talking points to share with stakeholders, as well as working on internal data requests. His favorite project has been his research for the Cancer Equity Initiative, digging into "census data and cancer statistics to see where Family Reach should direct its efforts in the future" for the deepest impact.
From a big-picture perspective, Rithik has enjoyed the collaborative culture, and "seeing how that really factors into the dynamics of Family Reach and how it really helps everyone thrive is definitely something I'm going to take away."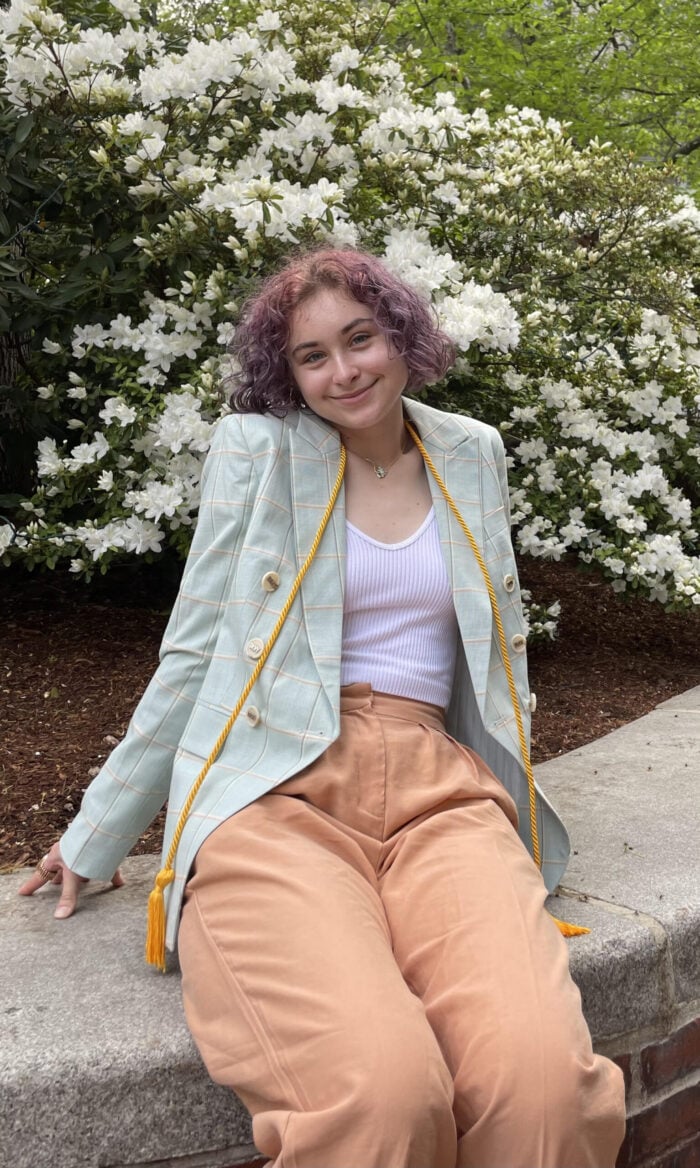 Jackie "Jax" Peterson (they/them), HR/Finance Intern
Searching for an internship that was focused on the policy and administrative side of an organization, Jax found a fitting opportunity at Family Reach. They have a degree in Criminal Justice from Northeastern University and they're now pursuing a Master of Public Policy to apply their knowledge in the social justice field.

Jax's position is unique since it spans two different departments.

On the Human Resources side of things, they created a tracking system for job postings and researched platforms tailored to diverse candidate pools. They even collaborated with the Operations department on ways to improve communication in the office and continually enhance the team culture.

Jax worked with Family Reach's Director of Finance to create a policy and procedures manual and refine practices around budget and monthly expenses.

When reflecting on their biggest takeaways so far, Jax said they "definitely learned how valuable it is to have connections with the people you're working with," including strong communication with your boss and an open-minded work environment.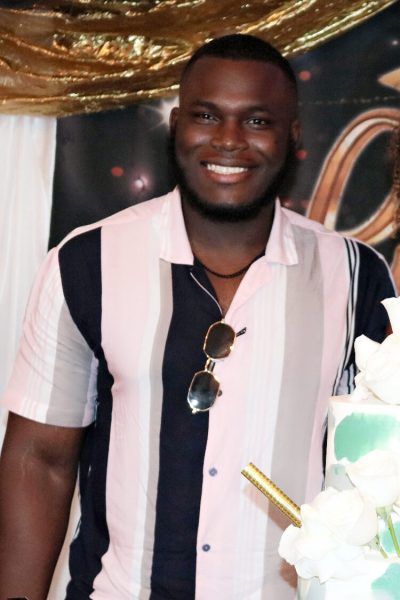 Sadrack Marseille (he/him), Operations Intern
Sadrack is a rising senior at Lesley University studying Sociology and Social Change. Fun fact: He was originally drawn to the HR/Finance internship but after interviews and conversations with the team, he's grateful that he steered in the direction of Operations.

"I've always had technical skills," he explained. "Honestly everywhere I am if they need computers fixed, they just come to me. I always find a solution. It's a lot of problem-solving, it's a lot of thinking, but I'm really enjoying it."

His major project this summer is researching and recommending options for a new internal communication platform — essentially a one-stop-shop for quick chats, sharing links and documents, and various other needs. He's also been doing some work with cybersecurity and other small IT tasks to reinforce the systems that were already in place.

"I love building off of my skills," Sadrack said. "Knowing how to be patient, knowing how to pace myself … building off of all those skills is what I'm taking away from this internship."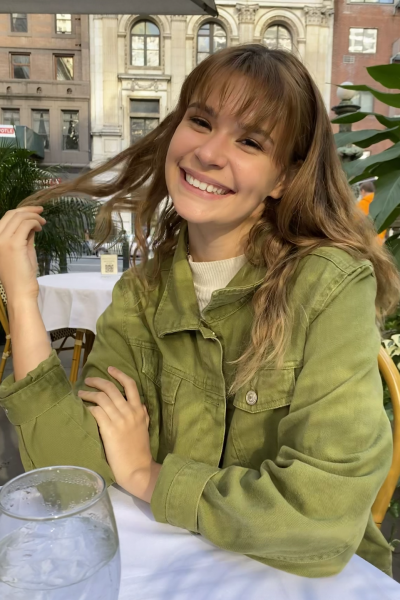 Caitlin Ryan (she/her), Programs Intern
Caitlin's passion for nonprofit work and Public Health studies at Rutgers University led her to the Programs Intern role at Family Reach. She chose the internship because "I could learn more about program development for nonprofits, which is something I'm thinking about doing as a future career."
Her three major projects this summer include registering new volunteers into Salesforce, drafting automated email templates to send to families interested in Family Reach's free financial coaching, and direct outreach to families to pair them with a Certified Financial Planner™ professional.
As the only intern working at the New Jersey office this summer, Caitlin's experience with the team shaped her perspective on working environments.
"Working for Family Reach showed me that I really value having a good work-life balance, being with people that I actually enjoy working with, and not feeling drained at the end of the workday," she said. "I feel like taking that with me will help me figure out what I want in the future."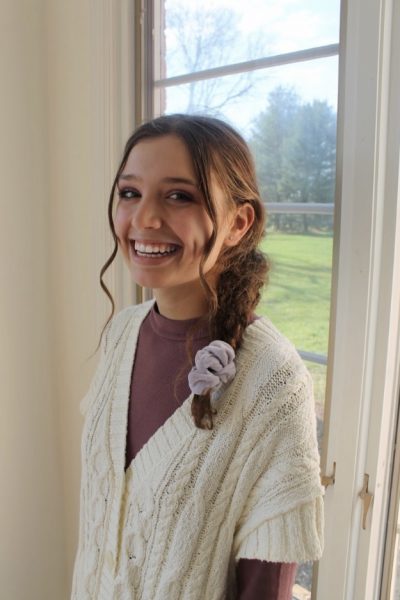 Trinity Pryor (she/her), Programs Intern
Trinity is a rising sophomore at Dartmouth College whose interest in languages and storytelling combined with a background in volunteering and involvement with the Girl Scouts fueled her interest in a nonprofit internship.
Her role at Family Reach includes reviewing cases to support Resource Navigators, flagging case issues, helping with data quality reports, and writing family stories.
"It's cool to follow up with families we supported from the cases that I reviewed to ask if we can share their story … I get to see the whole process and be part of the different steps," Trinity shared.
Though she's the only remote intern this summer, Trinity said "there's still really good connection on Zoom, and Family Reach does a good job of scheduling intern check-ins to reserve space for interaction."
Her experience is teaching her about how nonprofits operate, as well as the importance of organization, constant communication, work ethic, and attention to detail.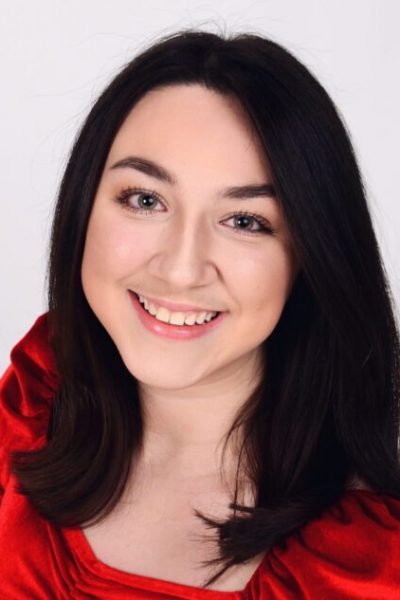 Maria D'Agostino (she/her), Communications Intern
As for my story, I'm a rising senior at Loyola University Maryland studying Communications with a double specialty in Journalism and Digital Media.

Like double specializing might imply, I'm taking advantage of my schooling and internships to build skills related to my different interests and find my direction in the Communications world. This is a big reason why I was drawn to the varied job description for Family Reach's Communications Intern.

My projects have included graphic design in both Canva and Adobe, best practices and industry trend research, website updates, and — of course — writing this blog.

This role was an opportunity to put everything I've been learning in school to the test, and my successes have helped me gain confidence in my abilities that I can take with me in a future career. My learnings range from what it's like to work with a team in this field and the importance of building relationships with your peers to applicable skills like better organization, time management, and public speaking.

The sense of community here is palpable the minute you log onto Zoom or walk through the doors of the office, and I know that will be a quality I look for in every work environment going forward.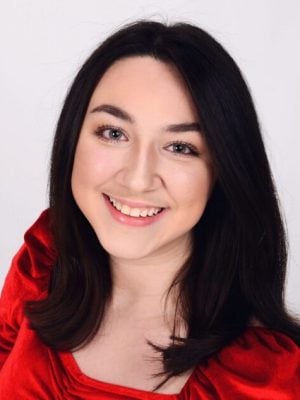 As the 2022 Communications Intern, Maria contributes to the impactful work at Family Reach through graphic design, writing, web, and research projects. She is a passionate storyteller-in-training who is eager to cultivate her skills in this role.

Three parents share the costs they didn't expect to encounter while their children faced cancer treatment.
Read More »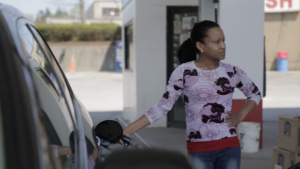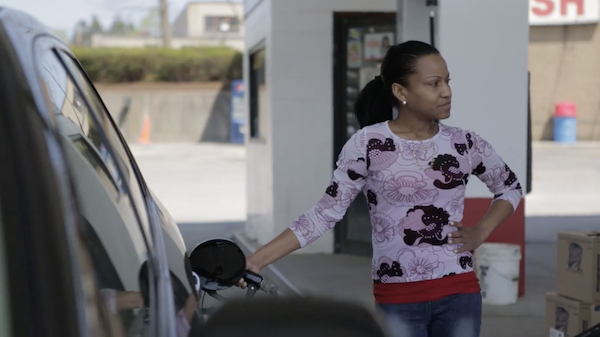 Find out how high gas prices continue to disrupt cancer patients and caregivers from accessing care from Family Reach CEO, Carla Tardif.
Read More »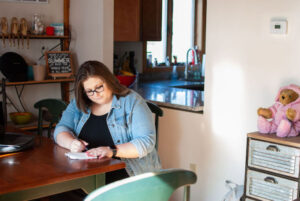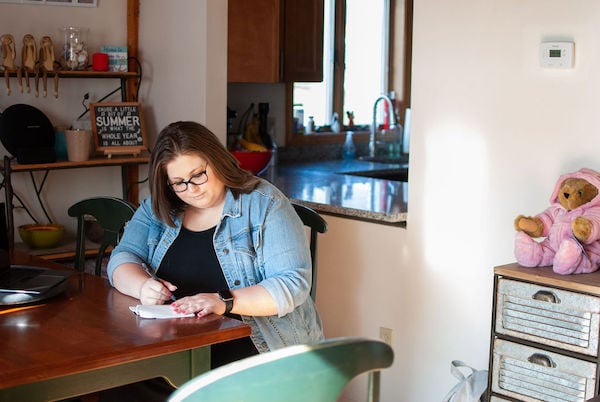 Here's an overview of our free Resource Navigation and how to work with a Family Reach Resource Navigator while going through cancer.
Read More »
Sign up for Email Updates