LiFT Network Spotlight: How Cancer Nonprofits Are Responding to COVID-19
"We're in this together."
Fitting in various contexts, this phrase continually rings true in a world where we are collectively experiencing the challenges of a global pandemic. Yet for Family Reach's LiFT Network, this collaboration isn't news. It's at the core of what makes this collective of like-minded cancer nonprofits a driving force in the fight against the financial burden of cancer.
The Network's mantra is "together, we are stronger" and during these uncertain times, working together is key to ensuring families with cancer continue to receive the support they need. What's more, the LiFT Network serves as a support system for its nonprofit members, allowing them to lean on each other for creative approaches and resources to overcome the new hurdles brought on by coronavirus.
From various cities across the nation, the growing list of LiFT Network members includes:
True to their pioneering spirits and dedicated efforts, these nonprofits aren't letting COVID-19 stop them from fulfilling their missions.
Shifting to virtual fundraising and awareness events  
For nonprofits that rely heavily on fundraising events, the latest social distancing measures are changing the game significantly. The primary source of funding for JUST TRYAN IT, for example, is hosting children's triathlons – and and now their team is seizing new opportunities with virtual races.
"In place of the in-person triathlons, we're building an online community for our racers and their families," explained Maureen Colburn, Executive Director of JUST TRYAN IT. "We are posting training videos and tips from our STARS (cancer survivors) about being quarantined during treatment, plus hosting opening ceremonies on Facebook Live on the race days."
The best part? You're invited to join! Register for the Chapel Hill Virtual Triathlon on May 3 here or the Bethesda Virtual Triathlon on June 21 here.
Kelly Kullick, who is on the Hands for Holly Board of Directors, shared a similar reality of losing budgeted revenue due to canceled fundraising events. However, the current social climate sparked an exciting initiative: Pay it Forward Hands for Holly Challenge.
"We're calling on everyone to perform acts of kindness for families fighting childhood cancer," Kelly explained.
These acts of kindness include purchasing gift cards to support local businesses and families, making medical masks, writing letters of thanks and support to local healthcare providers, and donating to their COVID-19 Emergency Fund. You can share your involvement on the virtual bulletin board. Don't forget to use #PayItForwardHFH and tag your friends on social media to get them in on the challenge!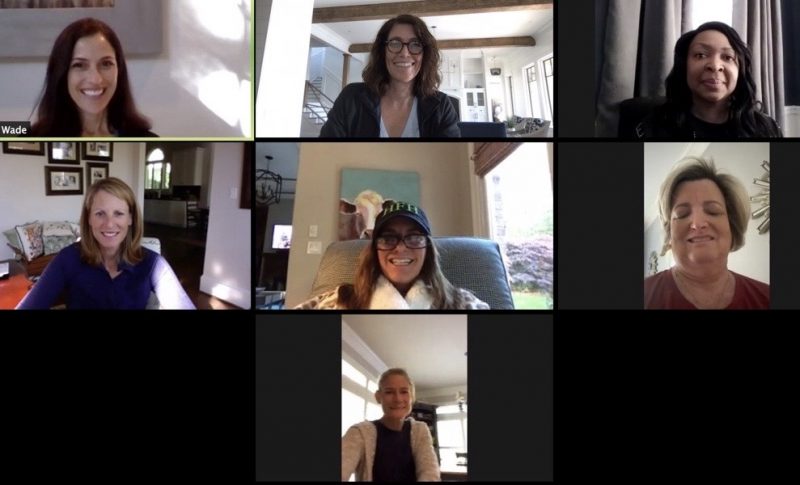 In what we'd certainly qualify as an act of kindness, Sunshine for Claire's team of designers paused one project to shift to a more pressing one.

"We were creating our version of inpatient hospital gowns for our outreach activities, but now we're postponing that to make hospital masks for kids and caregivers," shared Annie Littman-Elliott, Executive Director and Founder of Sunshine for Claire.

This nonprofit is also holding a blood drive for cancer patients on May 11 to help make up for recent shortages and brainstorming ideas like selling "sunshine" in honor of Brain Cancer Awareness Month.

For New Day Foundation For Families, the list of new initiatives includes giving donors the opportunity to purchase and deliver groceries for families with cancer and compiling COVID-19 resources for their families.
Joining the LiFT Network at the perfect time
The LiFT Network is proud to welcome its newest members of the family: the Tyler Robinson Foundation and Sunshine for Claire. For the Tyler Robinson Foundation, joining LiFT was the ideal next step for their organization to expand their reach and better impact pediatric cancer families.

"The effort to connect and create a force that's focused on a common good is always important, but it feels even more vital in the current climate with seemingly endless uncertainty," said Kim Gradisher, Executive Director of the Tyler Robinson Foundation.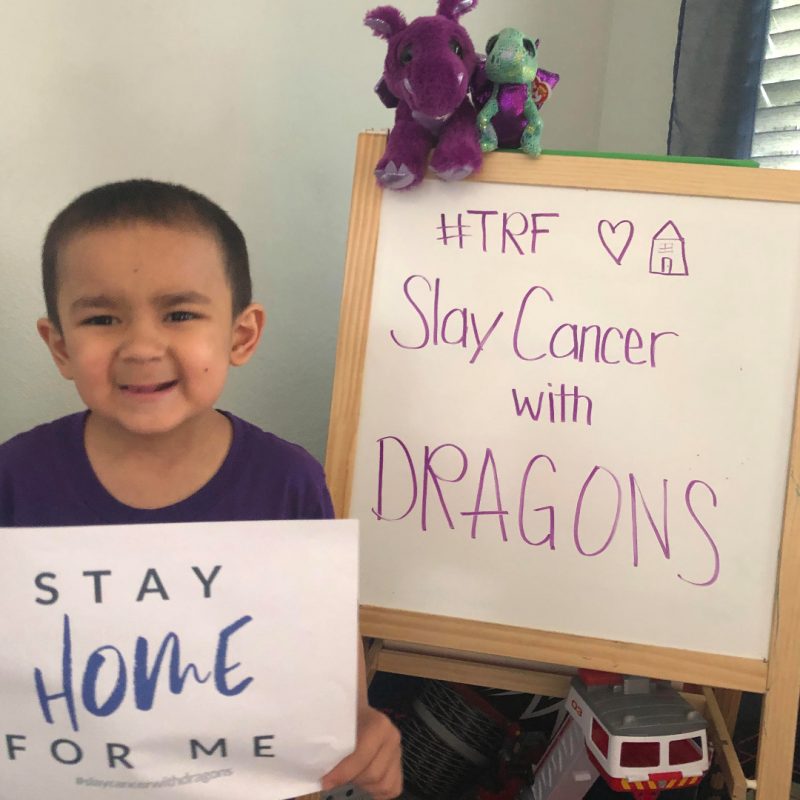 As a cancer mom who started Sunshine for Claire in memory of her daughter, Annie knows firsthand the financial burden that accompanies a cancer diagnosis. For her, becoming a member had a personal touch along with support to help her new nonprofit scale faster and make even more of a difference in her community.
"This pandemic has given everyone a small sample of what it's like to be a cancer parent," she explained. "I truly believe in the LiFT Network's mission to provide a 360-degree approach to helping families overcome Cancer-Related Financial Toxicity and I am certain our families are hurting now more than ever."
Lifting spirits through an understanding support system
As COVID-19 continues to be at the forefront of everyone's mind, the LiFT Network stands strong with its members.
"Right now, especially, it's a wonderful to come together with other nonprofit Executive Directors across the country to discuss ideas and inspire each other to keep up the fight," said Maureen of JUST TRYAN IT.
Kim Gradisher of the Tyler Robinson Foundation explained how LiFT can help them stay focused on their mission, even with the uncertainty of COVID-19 heavy in the air.
"As individual organizations, there may be gaps in our services, resources, data, and storytelling, or tools that we may need," she said. "The LiFT Network allows us to fill in gaps for each other."
Like the cancer patients and families we serve,
no nonprofit should operate alone.
For long-time member New Day Foundation for Families, LiFT continues to be a valuable resource for collaborating with like-minded nonprofits, minimizing duplicated efforts, and increasing awareness.

"Like the cancer patients and families we serve, no nonprofit should operate alone," New Day Co-Founder Gina Kell Spehn said. "We are better together and have much to gain through our collective experiences, as we are seeing with COVID-19."

As Family Reach and the LiFT Network members continue to make intentional changes and launch digital initiatives in response to COVID-19, one thing remains clear: quitting isn't an option for these dedicated nonprofits.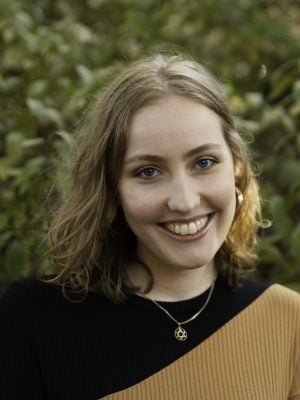 Creative and Brand Manager • Family Reach Team
Always walking the fine line between her right and left brain, Stevie brings her creative and strategic thinking to her role as Creative and Brand Manager. Through writing and design, she amplifies Family Reach's voice and brings attention to the financial barriers that often accompany a cancer diagnosis.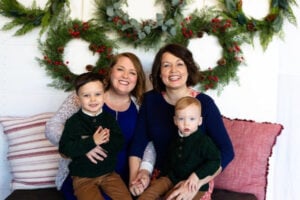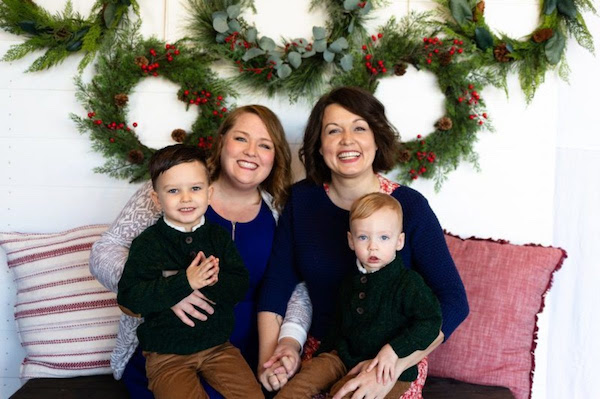 Our generous community showed up to support families facing the many costs of cancer during the holidays and beyond.
Read More »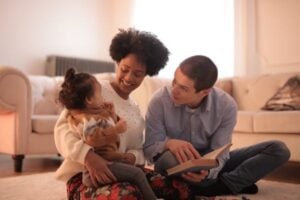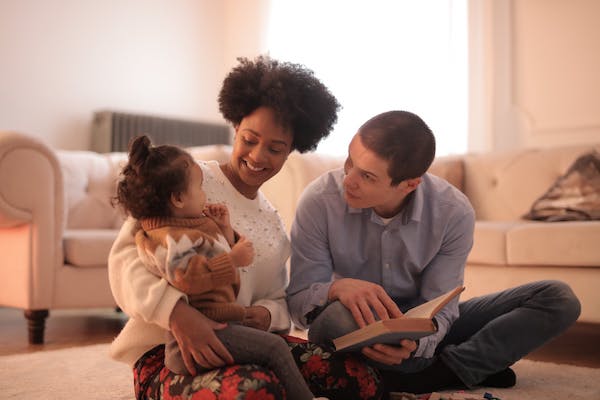 Take a look at the impact and stories that defined Family Reach's 25th year as a national nonprofit organization serving the cancer community.
Read More »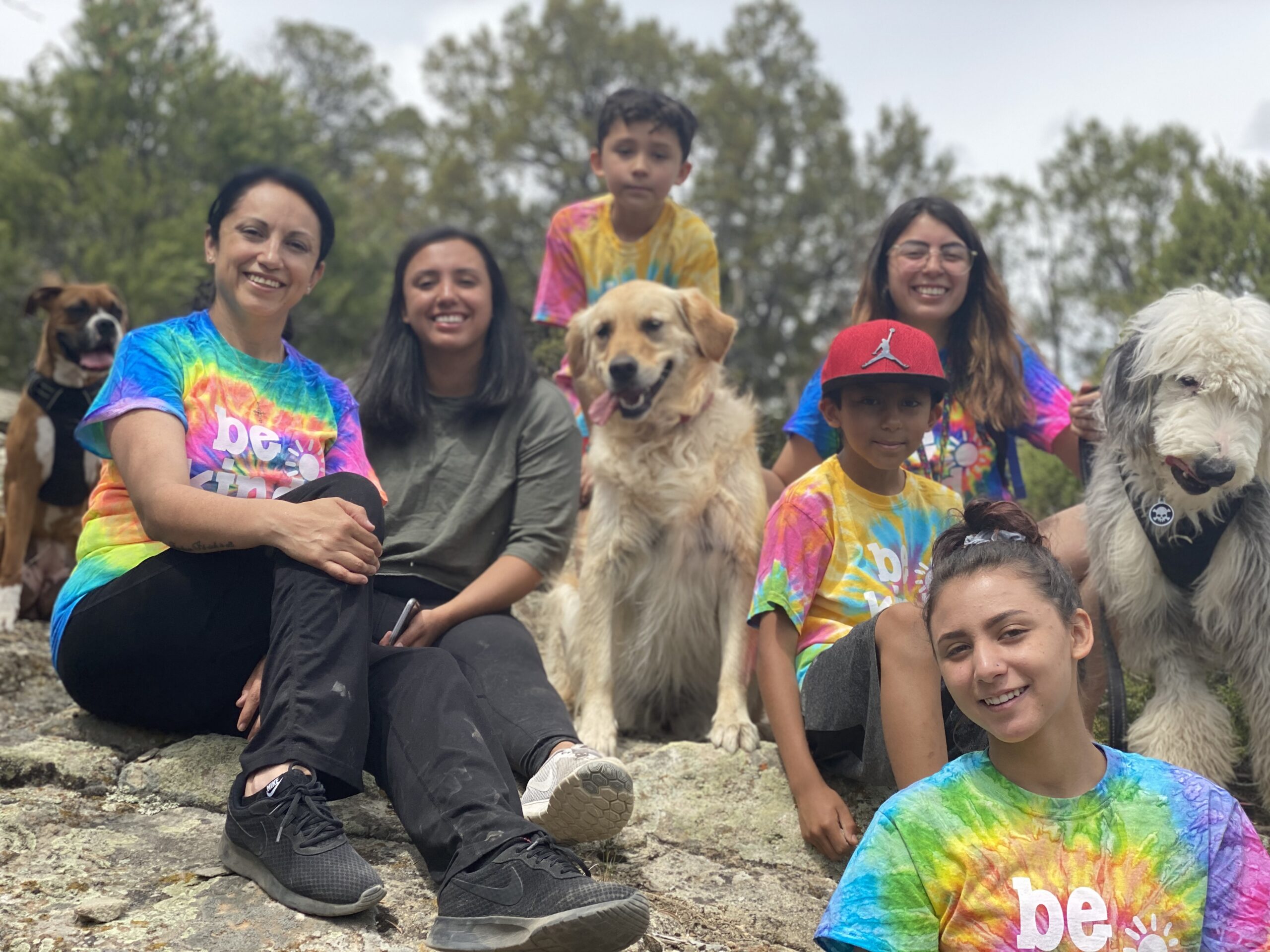 Join Hope for the Holidays 2021 to help keep cancer patients and their families in their homes this winter.
Read More »
Sign up for Email Updates