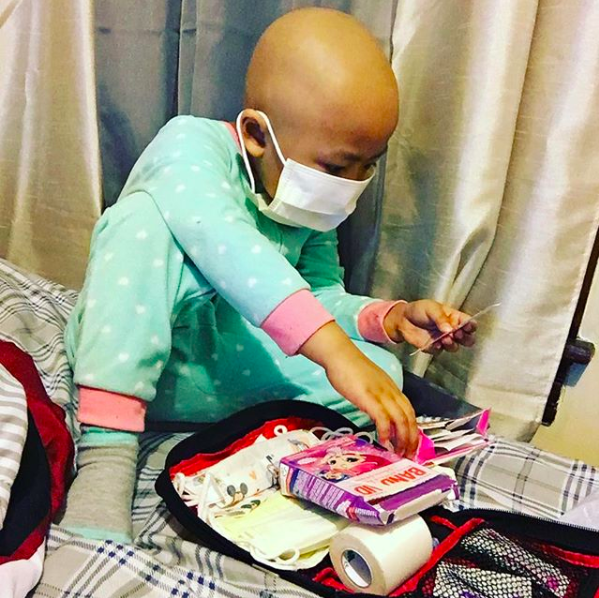 At three-years-old, the road ahead for little Kemella and her family will not be an easy one. Diagnosed with acute lymphoblastic leukemia in 2017, Kemella will endure three years of treatment, including hospitalizations, and frequent clinic visits. The diagnosis has completely changed the life of Kemella and her family. Kemella, sweet, playful, and wise beyond her years, acts like the older sibling, despite the fact that her brother, Cobey, is older.
"Mentally, we were not prepared because we didn't know what it would be like to have a child with cancer," says dad Jimmy. "We just take it one day at a time."
The financial toll of cancer
Before the diagnosis, both of Kemella's parents worked full-time. After the diagnosis, her mom took an unpaid leave of absence to care for Kemella. Then, her mom quit to take care of Kemella full-time. Kemella's dad also had to take time off work during Kemella's induction period. He continues to work as much as possible, but has missed several days to help care for his children.
"Financially, we were impacted right away. We were blindsided by the whole thing," says Kemella's dad, Jimmy. "We only have one car, so sometimes I would have to find other ways to get to work when Kemella had an appointment in Boston."
With only one income and frequent travel to and from the clinic, the bills began to pile up. The family needed help making payments for both their car and the car insurance, in order to ensure Kemella could continue going to treatment.
A ray of hope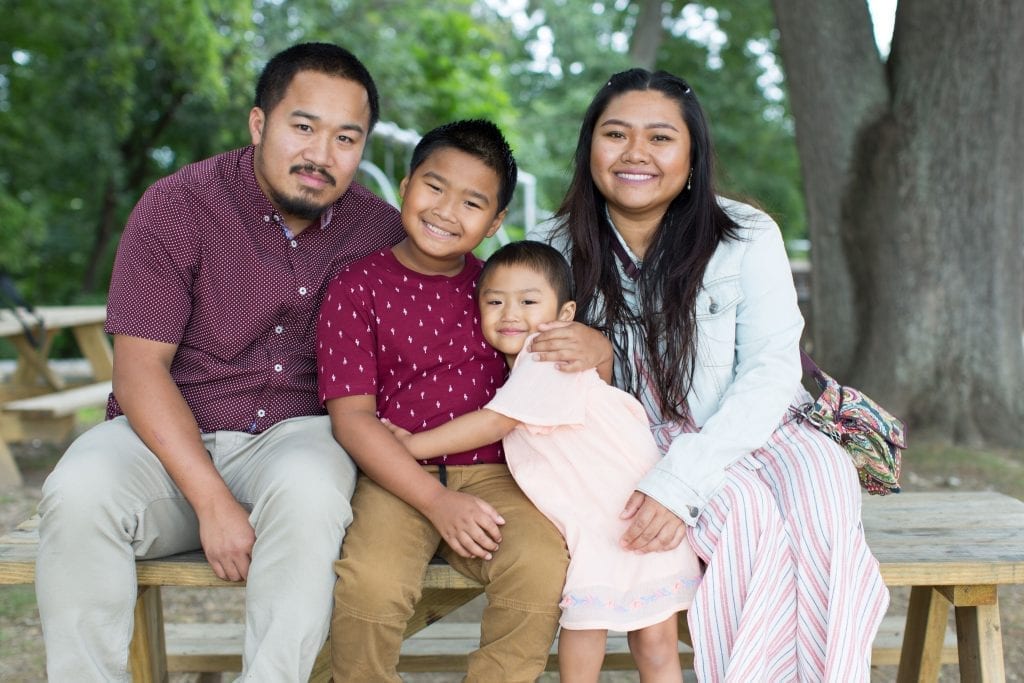 The Family Reach community stepped in and provided a grant for the family's car payments and car insurance. This support allowed Kemella to continue accessing the life-saving treatment she needs.
"Thank you for all that Family Reach has done for us. We truly appreciate each and every one of you guys and Kemella is lucky to have you by her side!" says Jimmy.
Kemella is currently continuing her ongoing chemotherapy and has recently been inpatient for three weeks, battling an infection and other unexpected complications.
"When your child is not strong enough to fight, that's when we fight for them! Kemella is in maintenance right now and she is doing well," says Jimmy. "It's not where we want her to be at this stage, but we're fighting together."
Help families like Kemella's get to the other side of cancer. Donate today.
Sign up for Email Updates