In Conversation: VP of Development Joan Russo on Fundraising and Fulfilling a Lifelong Dream
Sometimes, you just know you've found the right fit, even at an early age. That was the case for our Vice President of Development, Joan Russo, who knew she'd found what she was looking for in her twenties.

A sports-loving New Jersey native, Joan has been in the development field for 25 years, and is continuously inspired by the team at Family Reach. She was introduced to our team by a close friend, and fell in love with a mission that so closely aligned with a personal goal of her own.

I had the distinct privilege of getting to sit down with her and chat about her interests, career path, thoughts on Family Reach's future, and even some advice for fellow nonprofit professionals.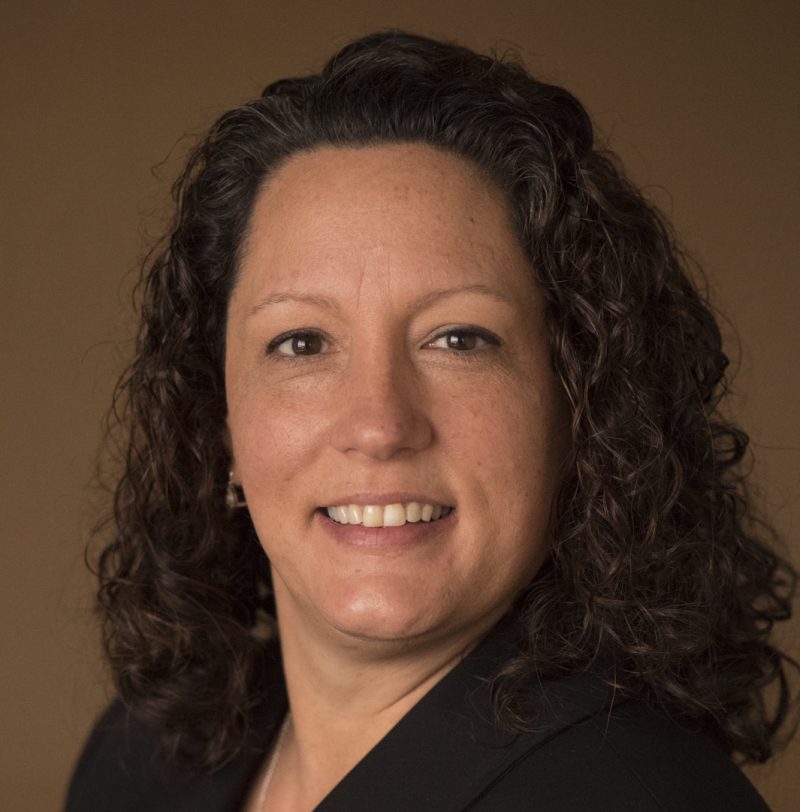 Adam Heidbreder, Administrative Assistant at Family Reach: Before we get into the work stuff, let's talk about you! What is Joan up to when she isn't on the clock?

Joan Russo, Vice President of Development at Family Reach:
I really like sports – and I'm actually a New York Giants season ticket holder, which is so sad right now because even if they have games, I'm not going to sit in a stadium with 80,000 people any time soon. I like reading, I like fantasy … and I'm trying to think of what else I do besides raise a seven-year-old … which is pretty much all-consuming!
Adam: Any quarantine tips for other moms?
Joan:
Have other moms that you talk to when you're frustrated or annoyed. It's crucial to have other people to vent to, especially when you have something in common. I do a lot of Zoom drinks!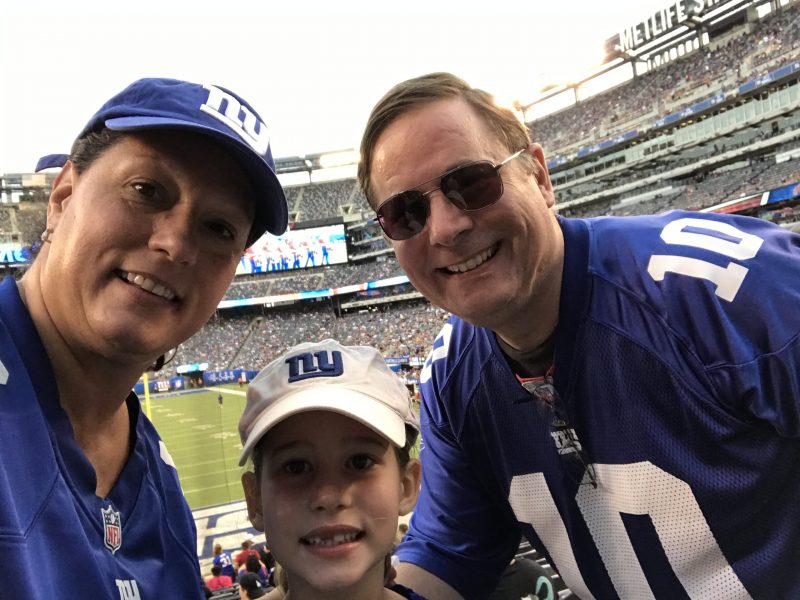 Adam: Alright, let's dive in! You've been in the development world for over 25 years. How did you know this was the field for you?
Joan:
I think I have the personality for it. I love talking to people, I love working at nonprofits with meaningful missions, and I'm really competitive. I think that those things mix well. The feeling you get when you close a large gift is like no other feeling I've ever experienced at work.

What I really love is that it never feels like a sales job. It feels like talking to someone who really understands and values our mission wants to invest in our organization, and I'm helping them do that.

It's like a giant puzzle – and it's so much fun! It's a conversation, not a question. You're not asking them to throw you money. It should be a mutual agreement between the two parties.
Adam: What has your career path prior to Family Reach looked like?
Joan:
I started out as an event planner, and grew into an executive director at JDRF (Juvenile Diabetes Research Foundation). Once I got to JDRF and raised money for medical research, I knew that's what I wanted to do. First it was juvenile diabetes, then lymphoma, and then Avon (breast cancer).

After that, I committed to individual fundraising, and went to Rutgers to become the Director of Development at the Pharmacy School, where I raised money from alumni for student scholarships and a new building. Rutgers merged with the University of Medicine and Dentistry, and we acquired a cancer center, which they had me oversee. I raised money for cancer research and patient programs, but I didn't love working in hospitals.

The goal was to eventually become the CEO of a nonprofit that would take the burden off of the elderly. It would help to manage their insurance and pay their bills for them so they didn't have to deal with those stressors. I went to the Melanoma Research Alliance and shadowed the CEO … and I hated it. That's when my friend introduced me to Carla.
Adam: I see! So you met our fearless team captain – and was it Carla who convinced you that this was the organization for you?
Joan:
I actually didn't know it was the place for me at first. I knew that I really liked Carla, and we agreed that we would let the universe decide whether or not we should work together. She gave me the time and the space to explore it, and that allowed me to spend more time with my daughter last year. There were logistical things that really worked – I met the team, and it was a really good fit for my personality. I really enjoy building the roadmap here.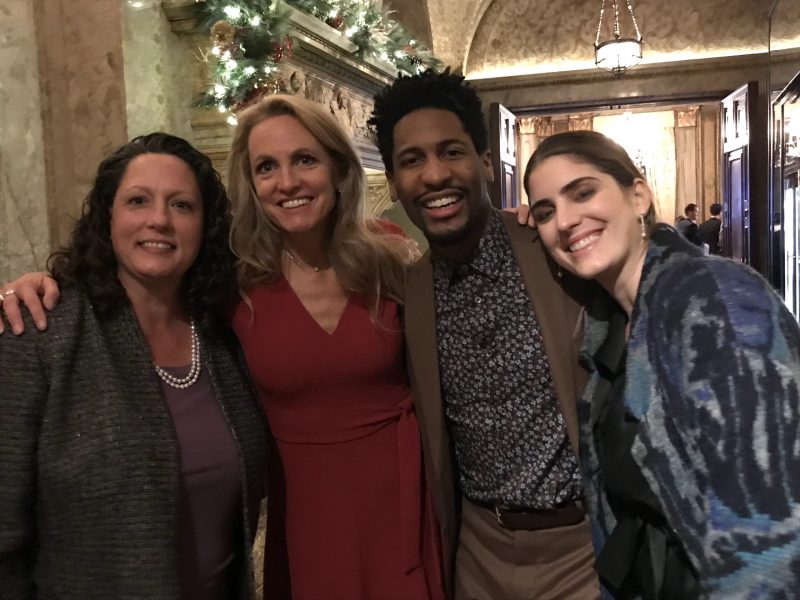 Adam: Now that you're officially part of the family, what does the Family Reach mission mean to you?
Joan:
It's really meaningful to me because it's something that has been really apparent to me throughout my entire career, and even my entire life. I was 28 when my grandmother died, and 25 when I was helping her navigate her insurance. It was a real burden, and so being able to take away fears like losing their house away from families at a time when they need it most – I couldn't imagine anything more meaningful.
One thing I really love is that Family Reach doesn't just provide grants to families. Through our Financial Treatment Program, we give them solutions that last a lifetime. It's not just about taking the crisis away, it's about making sure families never experience it again.
Adam: How does fundraising and development at Family Reach compare to your previous roles?
Joan:
Fundraising at Family Reach feels different because it's a lot more urgent, a lot more pressing. Every dollar we raise can save a family, and keep a family together, so it feels different than my other roles. My husband said 'In the time I've known you, I've never seen you as happy at work as you are right now.'
Adam: Like all nonprofits, Family Reach has made some significant pivots due to COVID-19. What are your biggest takeaways from these changes thus far?
Joan:
Innovation is essential to the business here at Family Reach, and that's really apparent through the crisis. What I like about Family Reach is that the families are always first. We talk to them, think about them, and provide them solutions. However we can help the families is always what we'll do, while keeping in mind the lanes of the mission and long-term strategy.
Adam: 2020 has certainly been a defining year so far. Do you believe the pandemic and widespread movements like Black Lives Matter will change nonprofit fundraising in lasting ways?
Joan:
I think it'll change some nonprofits in lasting ways, and some will change superficially. The latter, they'll be in the conversation, and then lose focus or interest. That's a mistake because nonprofits should serve the people that they serve and sometimes they don't do that. They do what they're used to doing, and see change as a bad thing, but it shouldn't be that way. Organizations thinking about how to change systemic racism will be the nonprofits that get invested in.

Lasting change will come through policy. I think there will be policy change both on COVID-19 side and racial inequity side. We'll see who facilitates the change.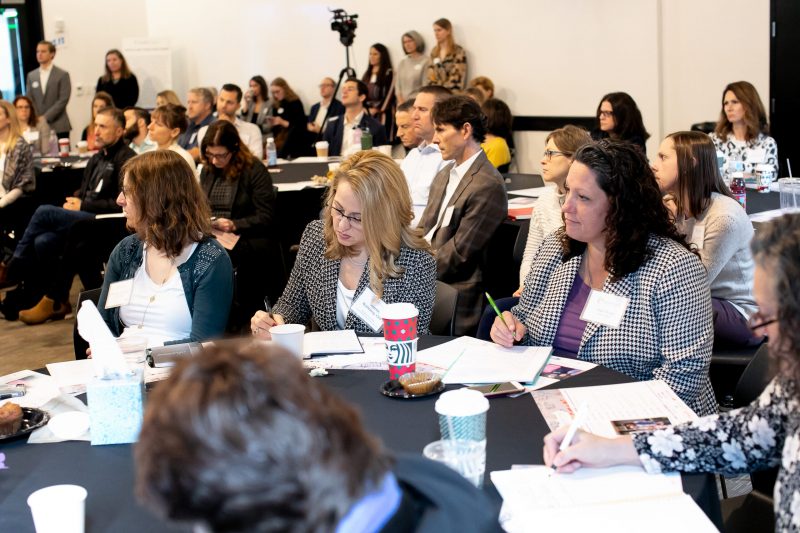 Adam: How do you envision Family Reach evolving in the coming years?
Joan:
Oh that's a good question … I leave that to our VP of Strategy and Alliances, Rosie [laughs]. No, just kidding. I think that it will evolve in the delivery of its solutions, and I think the solutions will evolve into more robust programs. The Financial Treatment Program is in its infancy, and that will evolve. We'll figure out how to deliver that in a more efficient way to people who need it. I'm just here to get the money to do it.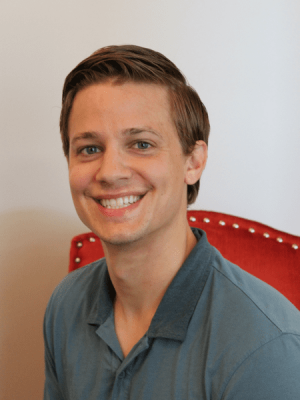 Resource Navigator • Family Reach Team
As a Resource Navigator and Family Reach employee of over five years, Adam is passionate about helping families navigate the healthcare landscape. When he isn't working, he enjoys spending time with family and friends, writing, and listening to way too much music.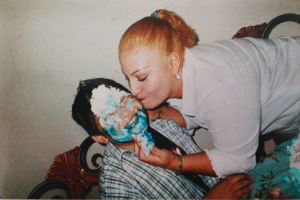 Angel shares how Family Reach allowed him to "breathe again" as he went through the financial and emotional challenges of his mom's cervical cancer treatment.
Read More »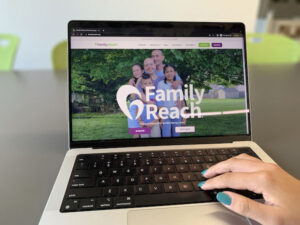 Meet the four interns who joined Family Reach this summer to help provide financial relief to families facing cancer nationwide.
Read More »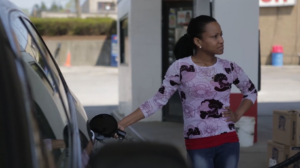 Family Reach CEO, Carla Tardif, discusses the link between patient location and cancer outcomes.
Read More »
Sign up for Email Updates