In Conversation: Senior Events Manager Morgan O'Brien On Events Before and During COVID-19
Remember events? The excitement of meeting up with friends, engaging in conversations with new people, and immersing yourself in a unique experience. Our team loves hosting these gatherings year-round. From Night of Wonder to Cooking Live, we thrive on bringing people together to creatively share our mission. Of course, due to the pandemic, we've put a pause on all in-person events for 2020 to help keep everyone safe.
More than bringing our supporters together, Family Reach events play a huge role in our annual fundraising. I had the joy of talking with my friend and colleague, Morgan O'Brien, the Senior Events Manager at Family Reach. Morgan shared how she's embracing the new reality of virtual events to continue raising money to support cancer patients and their families.
Morgan has lead our events for almost three years now, always bringing bright energy, passion, and positivity into everything she does. Check out a glimpse of her work life below!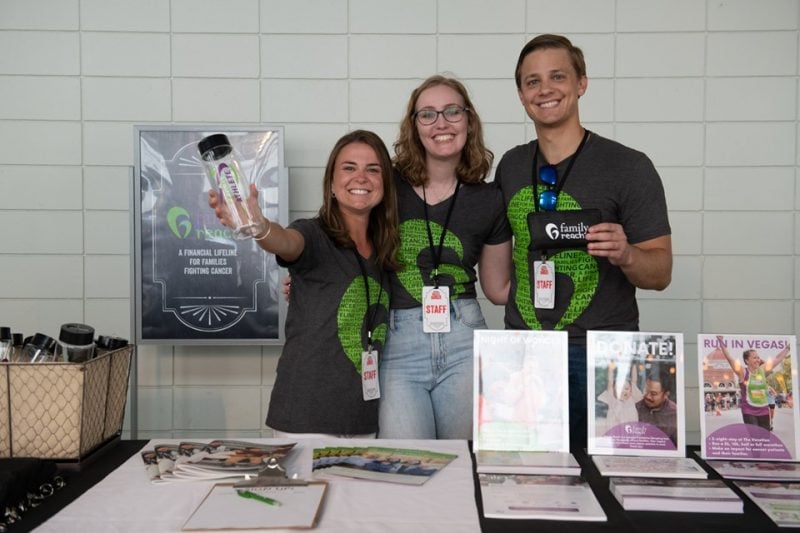 Autumn Dube, Marketing Manager: Thank you for taking the time to chat with with me. Can you tell us about yourself and the path that lead you to join the Family Reach team?
Morgan O'Brien, Senior Events Manager:
For as long as I can remember, I've had a great passion for uniting groups of people to achieve a common goal. I believe this is at the core of event creation and that is why I do what I do! I attended Elon University where I studied Sport and Event Management. Through an internship at the Falmouth Road Race, my eyes were opened to special events, race management, and the power of teamwork.
After graduating, I continued to gain event experience right out of college as an Event Coordinator at BostInno, a local tech and innovation media company. I worked on their robust event programs to unite their community and gained valuable experience in event marketing, sponsorship activations, event logistics, and speaker programming. All of these stepping stones led me to where I am now at Family Reach! I feel inspired on a daily basis to create and execute events that raise critical funds and awareness for our mission.
Autumn: There's no doubt you understand the power of networking and have brought that to this organization. What's one of your favorite things about working with external partners?
Morgan:
Like I mentioned before, I love to see how we can unite groups of people to achieve a common goal. Throughout the years, I have learned external partners are a key component to an event's success! I love that I get to collaborate with new people and hear fresh perspectives on how they would organize an event, create sponsorship activations, or enhance an attendee experience.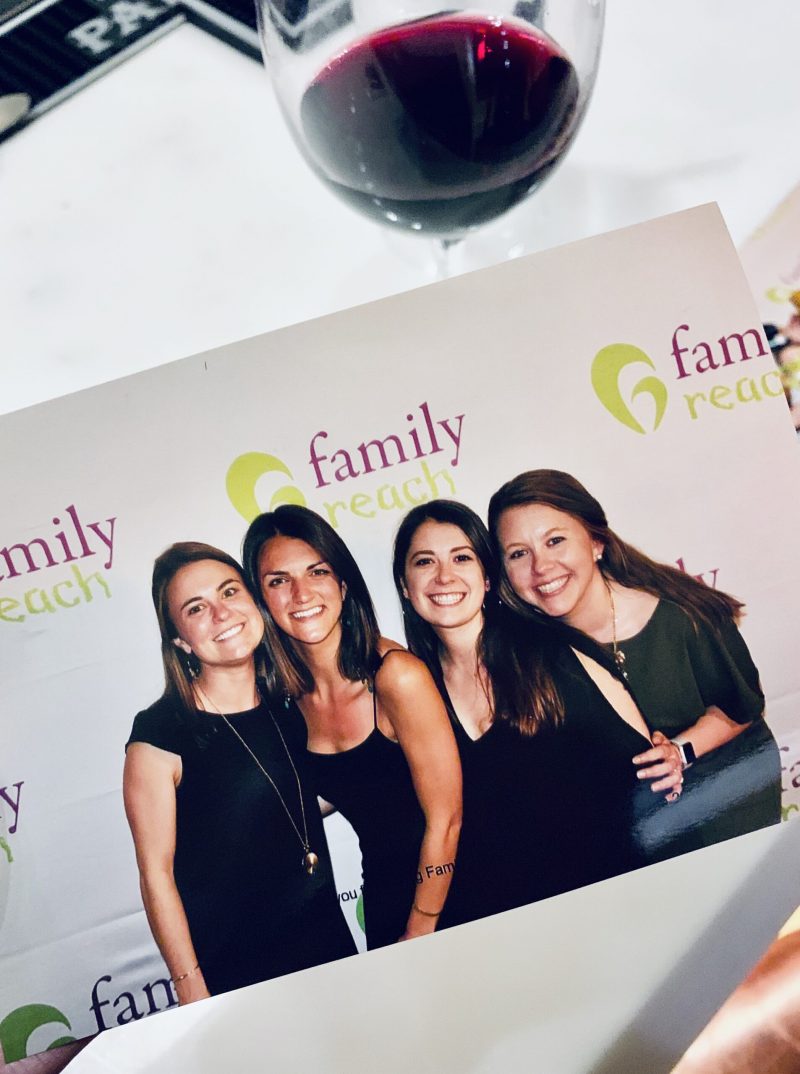 Autumn: We host an array of events at Family Reach. Can you give a brief overview of some of the signature events you lead? 
Morgan:  
I love how our Family Reach Signature Events appeal to a wide range of attendees and donors. My role is to make sure these events run smoothly from concept to full execution. The main events that I oversee include Cooking Live, Night of Wonder, and logistics and planning for our Imagine Session.
Our Cooking Live event series has been going on for the past 9 years in Boston and NYC and in other various cities across the country. This event was created by Chef Ming Tsai who I work closely with to bring it to life! This event combines celebrity chefs, exceptional cooking demos, and family involvement from our cancer heroes to bring guests a true 5-star culinary experience rooted in our mission. It's always one of my favorite events to work on!
And then we have Night of Wonder, which was created by our team two years ago. This interactive event helps attendees fully understand the journey of a cancer patient and their family, including the financial hardships they face. We have hosted this event at the Boston Children's Museum for the past few years and have built a unique experience for our guests. Finally, I work closely with our team on the planning and logistics for our Imagine Session. This is Family Reach's day-long think tank designed to unite leaders from diverse sectors across the country to innovate around new initiatives for our organization and the cancer community.
Autumn: What's one of your favorite memories from a Family Reach event?
Morgan:
There are many exciting past memories of our events! It's hard to choose my favorite. I would say my most significant memory is from a panel event we hosted in Washington DC in September 2017. We hosted this event in tandem with the Biden Cancer Initiative Summit to announce AbbVie's generous support of Family Reach. This was an incredibly significant time for our organization and I remember thinking that day was monumental for us and the families we serve. I will never forget the excitement we all shared!
Autumn: Since the pandemic hit, Family Reach made the choice to cancel all 2020 in-person events. As we turn to bringing people together virtually, what are some of the benefits you've seen come out of hosting online events? 
Morgan:
There are so many benefits to hosting online events! Through our Cooking Live Cook-a-Thon, we were able to reach a whole new audience and align with new celebrity guests – such as Reese Witherspoon and José Andrés. Without the stress of travel and alignment of schedules, we were able to offer our program and share our mission with a whole new group of donors and online attendees. Similarly, we were able to work with more celebrity guests since they were able to join the event from the comfort of their own kitchens, making it easier to fit into their busy schedules than an in-person experience.
Autumn: What's a trend in virtual events that you're excited about?
Morgan:
The creative use of social media! It's been really exciting to see the accessibility of content that you would normally get at an event by just logging into Facebook or Instagram. I hope this trend is here to stay and will couple with in-person experiences in the future to engage wider audiences.
Autumn: Thank you for sharing your insight! As we enter the second half of the year, do you have any advice for other nonprofits who are navigating the challenges of fundraising and hosting events online?
Morgan:
Yes! Go where your audiences are. Do you have a big following on Instagram or a strong influencer or celebrity ambassador that you can engage for an event hosted on social media? It makes marketing for an event far less stressful when you go where your audience is. This is key to supporting ticket sales and event attendee numbers.
Finally, I will say, don't be afraid to take a leap into virtual events! I know… it can be scary. It's new and there are so many unknowns, but remember that it's new territory for everyone else too.
Interested in sponsoring an upcoming Family Reach event and aligning your brand with our mission? Email

[email protected]

.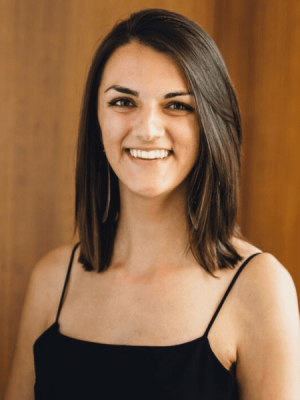 Senior Marketing Manager • Family Reach Staff
As Senior Marketing Manager at Family Reach, Autumn ensures brand consistency and oversees all digital marketing campaigns, social media strategy, and influencer relationships. She believes in authentic living, and a combination of hard work and magical thinking.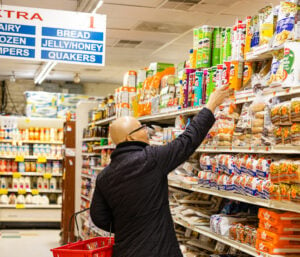 These tips will help you save money on food while you or your loved one is going through cancer treatment.
Read More »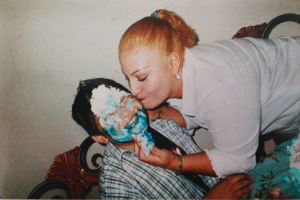 Angel shares how Family Reach allowed him to "breathe again" as he went through the financial and emotional challenges of his mom's cervical cancer treatment.
Read More »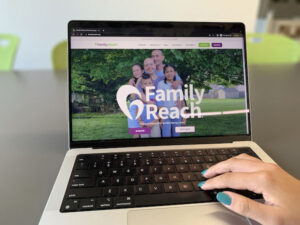 Meet the four interns who joined Family Reach this summer to help provide financial relief to families facing cancer nationwide.
Read More »
Sign up for Email Updates