In Conversation: Co-Founder of Young Professionals Council on Making an Impact
Not always common or easy to come by, the feeling of knowing you're exactly where you're supposed to be is a personal achievement worth cherishing. The spark that our mission ignites within others brings this type of joy and meaning to their lives. Our staff is lucky to experience this firsthand, and fortunately our team extends far beyond the office walls.

Rebecca Noren, a food-loving Chicago native, has felt this blissful reassurance throughout her career path. As Chef Ming Tsai's Culinary Producer and Communications Director, Becca was introduced to the Family Reach mission at one of our Imagine Sessions and has since become a beloved and active member of our extended team.

Becca not only helps our Cooking Live! events come to life, but she is a proud Co-Founder of our Young Professionals Council. I had the privilege of learning more about how she leads with her heart and balances her many daily to-dos.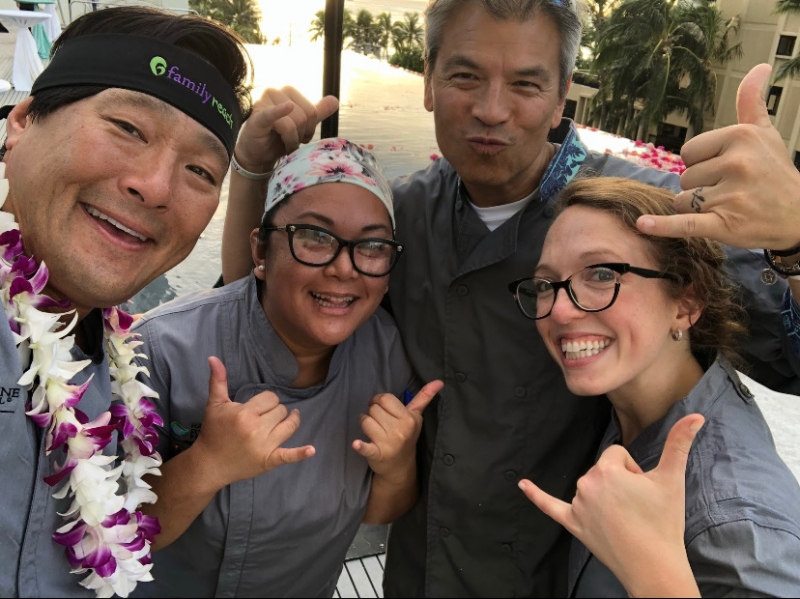 Autumn Dube, Content Manager at Family Reach:
Tell us about yourself! What are some of your hobbies and interests outside of work?
Becca Noren:

My favorite places to be are at spin class or in the kitchen. It's where I feel most relaxed and spend time listening to music or a good podcast (Armchair Expert with Dax Shepard and Oprah's SuperSoul Conversations are my current favorites). Traveling is also a love of mine and I've been lusting to visit Southeast Asia!
Autumn:
You've worked for Chef Ming for about three and a half years now. What has your career path looked like?
Becca: 

I went to the University of Michigan for my undergraduate degree and realized I wanted to become a dietitian. After graduating, I attended Boston University and completed a Didactic Program in Dietetics along with my Masters in Nutrition. Throughout graduate school, I became more interested in the connection between how food and nutrition news was being communicated. This led to internships where I learned the ins and outs of media and public relations from the nutrition side and gained culinary and photography skills along the way.
Autumn:
Did one of these internships connect you to Chef Ming Tsai?
Becca: 

Yes! I interned for two weeks on the set of his PBS TV show "Simply Ming." I absorbed everything like a sponge and in the end reached out for a recommendation. I ended up meeting with Chef Ming instead and he offered me a job on the spot. The rest is history!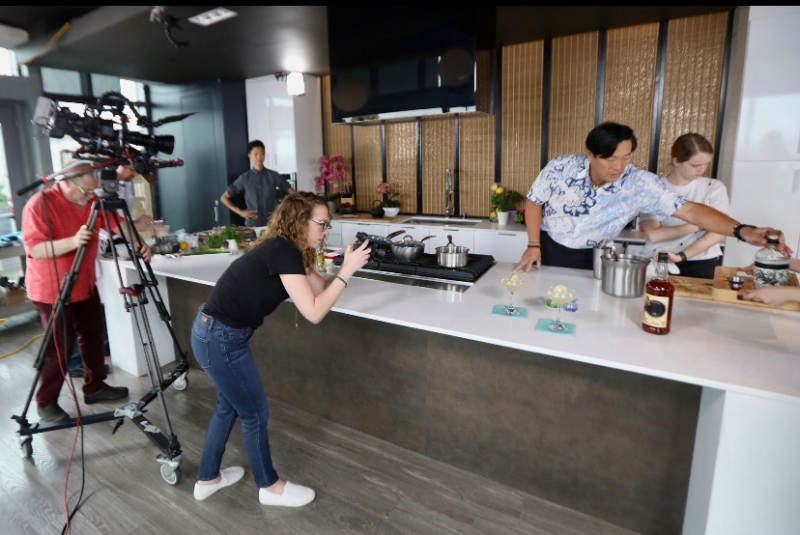 Autumn:
Clearly you made an impression during your internship, just as you have at Family Reach! Tell us about the first time you were introduced to our mission.
Becca: 

Chef Ming brought me to the first Image Session and I had tears in my eyes within the first five minutes. The mission, the impact, the family stories – I was hooked. I knew about cancer from a young age from a family friend's diagnosis. However, this was the first time I saw a different side of cancer – financial toxicity. After learning this, I wanted to make an impact.
Autumn:
You've certainly fulfilled your goal as the Co-Founder of our Young Professional's Council. Can you share more about what it means to be part of this?
Becca: 

We are a group of young adults looking to make an impact by supporting Family Reach. Through networking events and our annual Cornhole Tournament, we're able to raise awareness for the problems families face and share Family Reach's solutions. Members are able to form meaningful connections with the ultimate goal of raising funds to ease the financial burdens cancer patients face. I was the President of this group for a few years after being asked to spearhead it – it was a no brainer to say yes!
Autumn:
What are you looking forward to most as the Council enters 2020?
Becca: 

Our growth! I've seen the active committee expand from two people to about 15 in the past year and a half. It's so great to see people jump on board and get as excited about the mission as I am. I love the enthusiasm. I'm also looking forward to our continued networking events. It's a great chance for those involved to grow their professional development skills.
Members form meaningful connections
with the ultimate goal of raising funds
to ease the financial burdens cancer patients face.
Autumn:
Do you have any advice for fellow Young Professionals who are looking to get involved with nonprofits or do something outside of their career?
Becca:

I would say if you are hesitating to get involved, don't! It's the best thing I've done in the past few years. I've met so many fantastic people, learned from them, and made some great connections. Even more, you might do things you never thought you could or grow in professional areas that you'd like to grow in. Personally, I didn't have a lot of public speaking experience, but as the President, I spoke at events in front of large groups. It definitely pushed me outside of my comfort zone, but it allowed me to do something I might not have had the chance to do elsewhere.

Autumn:
And to wrap it up, in what ways has working with Family Reach positively impacted your life?
Becca:

Every time I walk into the Family Reach office, I get a huge hug and hello from whomever I see. Everyone is so friendly and outgoing. It truly speaks to the environment there and the work the team is doing. Every time I leave, it makes me want to do more to help the inspiring families and share the amazing work Family Reach is doing.

Want to join the Young Professionals in making an impact? Apply today!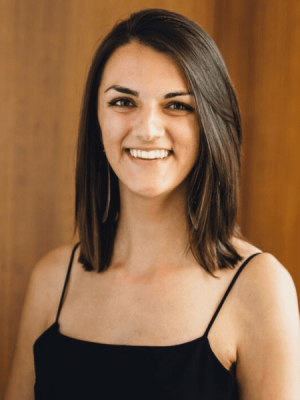 Senior Marketing Manager • Family Reach Staff
As Senior Marketing Manager at Family Reach, Autumn ensures brand consistency and oversees all digital marketing campaigns, social media strategy, and influencer relationships. She believes in authentic living, and a combination of hard work and magical thinking.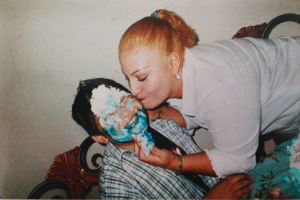 Angel shares how Family Reach allowed him to "breathe again" as he went through the financial and emotional challenges of his mom's cervical cancer treatment.
Read More »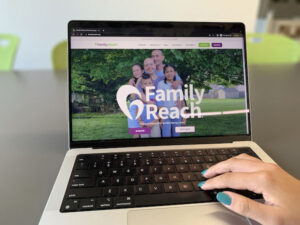 Meet the four interns who joined Family Reach this summer to help provide financial relief to families facing cancer nationwide.
Read More »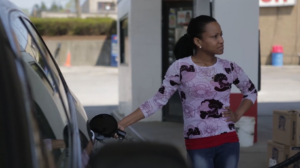 Family Reach CEO, Carla Tardif, discusses the link between patient location and cancer outcomes.
Read More »
Sign up for Email Updates