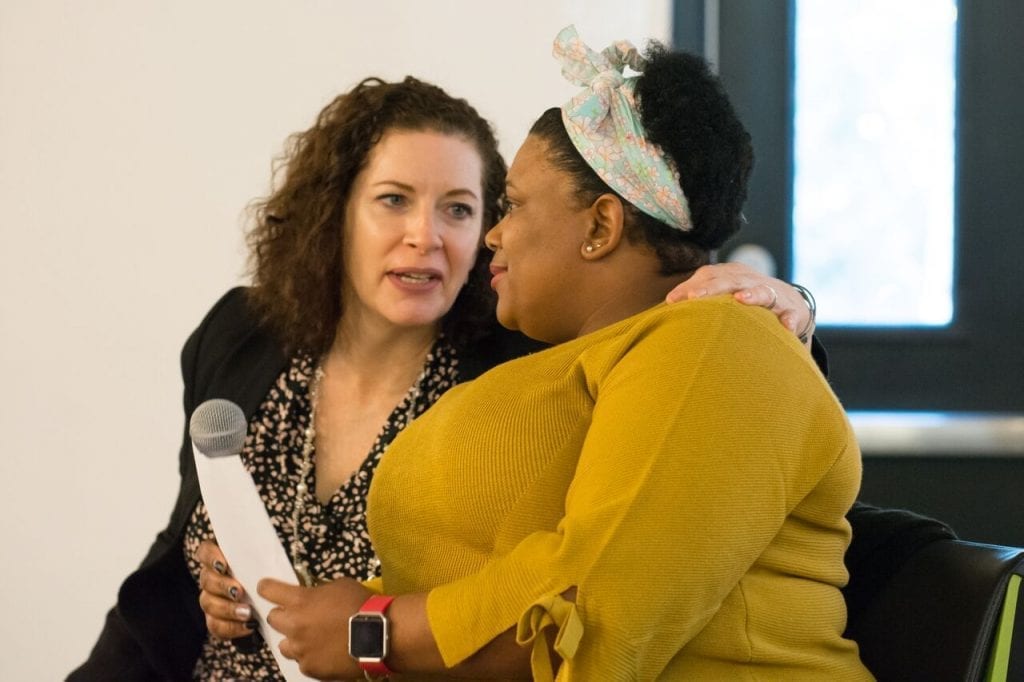 Did you know approximately 70% of Family Reach's financial assistance goes to paying a family's mortgage or rent? Every day, families affected by cancer worry about keeping a roof over their heads.
At our 2018 IMAGINE Session, held on December 12th, leaders and housing industry experts came together to determine how we can work with the housing ecosystem to ensure families have the ability to stay in their home while undergoing and recovering from treatment.
Learning from Caregivers
Attendees learned first-hand from two mothers, Pam Thistlewaite and Samantha Leroy, how the financial burden of cancer affected their ability to stay in their home and support their children during treatment.
Can you imagine not having a home of your own, whether you rent or own, to come home to after surgery or chemo? This was their reality.
Perspective from a Panel of Experts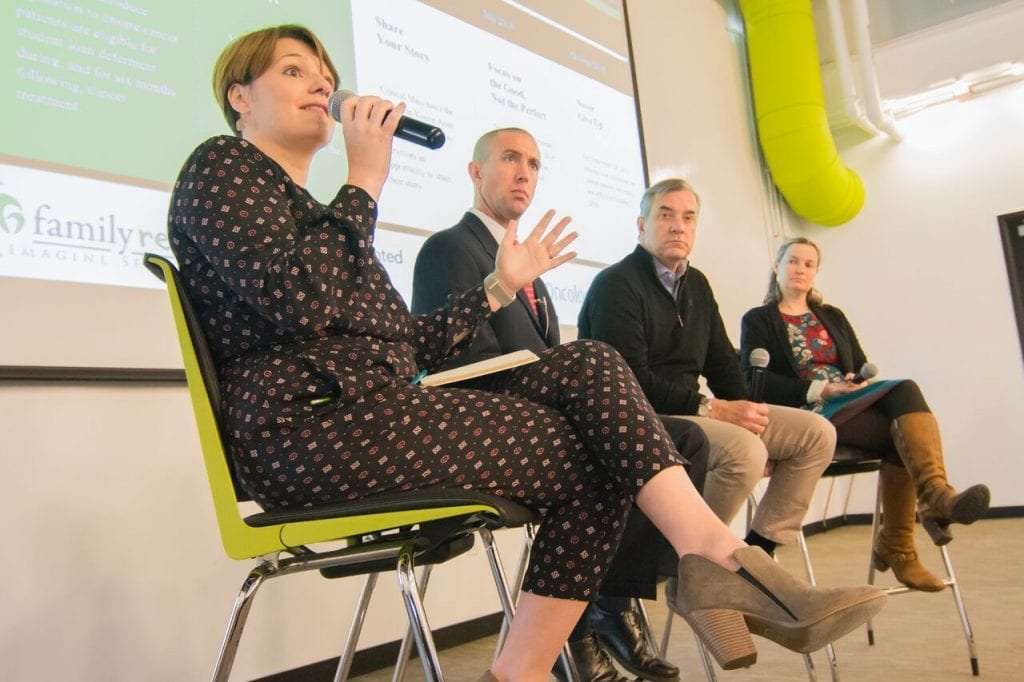 To shed light on this issue from multiple angles, Mario Muredda, National Advisory Board member and CEO of pro bono partner Harrison & Star, moderated a panel of experts, including:
Kate Houghton, Public Policy Advocate & Young Adult Cancer Survivor

Stephen Porter, Vice President, Community Outreach Manager at Wells Fargo

Peter Merrigan, CEO & Co-Founder of Taurus Investment Holdings

Dr. Kira Bona, Dana-Farber Cancer Institute/Boston Children's Cancer and Blood Disorders Center
Panelists explored potential solutions for the housing crisis with their unique industry experiences in mind, empowering attendees to think differently about the role they could play.
Imagining a Solution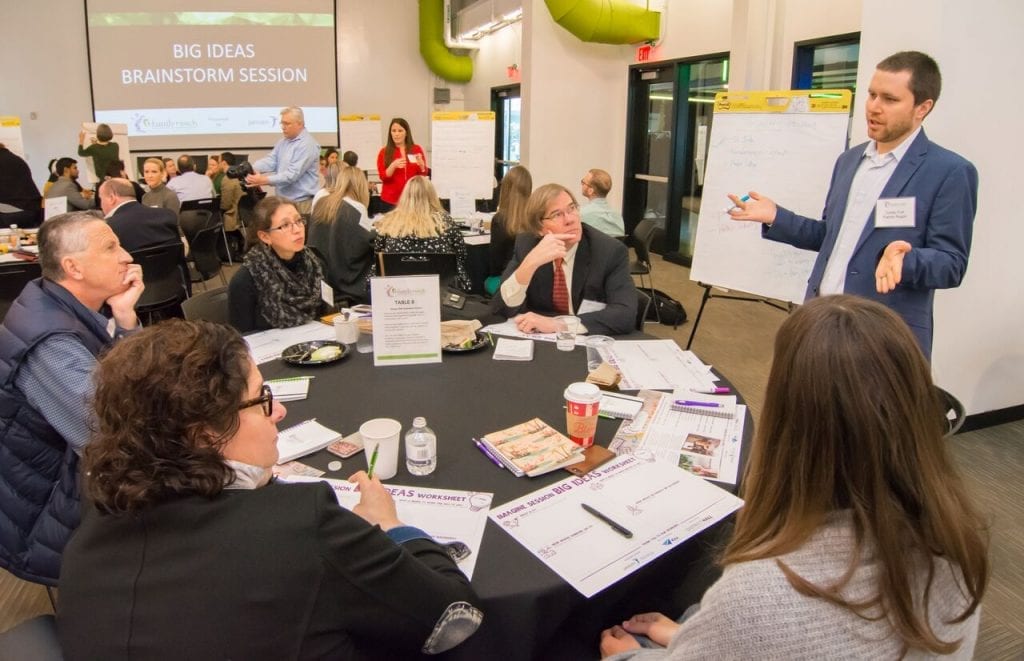 With thought partners in the room from a range of industries – mortgage lenders, pharmaceuticals and nonprofits – brainstorming ensued to address the question of how to bridge the gap from hospital to home. At its conclusion, ideas focused on long-term sustainable solutions, like renter's insurance and loan modification, rose to the top. An event summary will be posted soon and sent to those interested in joining our task force as we work with key stakeholders to enact change moving forward.
Imagine would not have been possible without our sponsors Janssen Oncology, Kite Pharma and District Hall. Through their support, Imagine produced out-of-the-box solutions for building awareness of cancer-related financial toxicity.
Thank you to our supporters for coming together and imagining solutions that Family Reach will now work to bring to life!