Be a lifeline this season. Through Hope for the Holidays, 100 percent of your donations go directly to families in need in the form of gift cards they can use to buy presents, food and everyday necessities. If you are interested in supporting families struggling with the financial burden of cancer, please visit familyreach.org/holidays.
Here are some of the families that need your support this holiday season: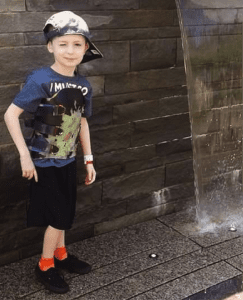 Aiden, 8 years old, Pennsylvania
Aiden is an adventurous eight year old from Pennsylvania who lives at home with his mom, stepdad and four devoted siblings. His favorite hobbies include playing with his brothers and sisters and going to school. After he was diagnosed with acute lymphoblastic leukemia (ALL), Aiden began treatment with his mom by his side, day in and day out, to provide support and care.
While his stepfather has been working tirelessly to make ends meet, the financial strain of cancer is taking its toll. Help Aiden's family and provide them with Hope for the Holidays this giving season.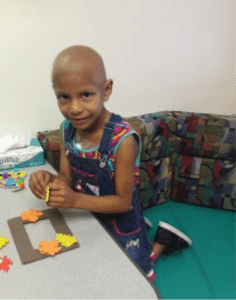 Jennifer, 4 years old, Illinois
Fun loving, creative and playful, four-year-old Jennifer was diagnosed with Wilms tumor, a form of kidney cancer, early this fall. While her diagnosis is new, the financial burden has already become apparent. Her mother has had to stop working to be by her side during treatment and her father is now the sole income provider. The family does not own a car, so they must walk to school, work, the doctors and the grocery store.
Thanks to Family Reach, each family member now has his or her own bed. The hospital and community have also come together and provided furniture, sheets, blankets, towels, clothes and toys. While the family is grateful for this support, they are still struggling to get by. Jennifer's mother is worried she will not be able to provide her children with the holiday they are hoping for. Be a lifeline this winter and help this family have the stress-free celebration all deserve.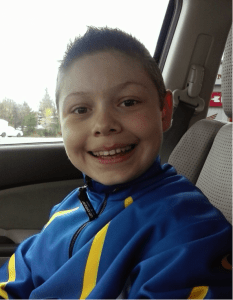 Zach, 12 years old, Maine
In July 2013, Zach, an inspiring 12 year old from Maine, was diagnosed with Ewing's sarcoma. When Zach was diagnosed, his mother Peggy took an extended leave from her job as a child protective social worker to care for him throughout all of the chemotherapy, surgery and daily proton beam radiation. The family crafted a plan to help meet household needs in Maine and in Boston, where he was receiving treatment. Despite their best efforts, they faced many financial hardships due to unexpected, extended trips to Boston that required additional lodging and prevented Peggy from going back to work.
We are deeply saddened to share that last month, Zach lost his battle with cancer. During this time of immeasurable loss, the family has continued to bear the financial burden brought on by this disease and would be truly grateful for any generosity this holiday season.
These are just a few of the families your donations will help during this time of giving, celebration and joy. To donate or learn more, go to familyreach.org/holidays.
Sign up for Email Updates