We still have a great need for families participating in our Hope for the Holidays program. We need your help in providing critical relief to families struggling with the financial burden of cancer. 100% of your donation goes directly to families, providing gift cards that will be used for presents, food and essentials. If you are interested in supporting these remarkable families, please head over to www.familyreach.org/holidays.
Meet some of the families you are helping and still need help this holidays season: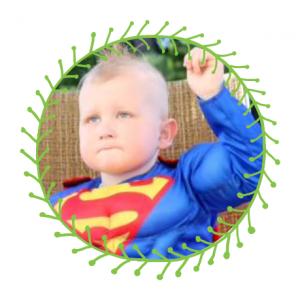 DALTON, 4 years old, Massachusetts
Dalton was diagnosed with leukemia in April 2015. He is a very bright and engaging little boy. Dalton lives with his mother, father, 19 month-old brother, and eight year-old half-sister, who are very strong supporters and advocates for Dalton. His father actively serves in the U.S. Navy but is currently not able to work due to this beginning intensive treatment time for their son. Dalton's treatment protocol will be at least 3 years with frequent clinic visits and hospitalizations. Both parents are extremely involved in his care and exemplify great teamwork when trying to balance Dalton's medical needs while also taking care of a toddler. The family would be beyond grateful for any support during the holiday time.

RAYLAN, 2 years old, California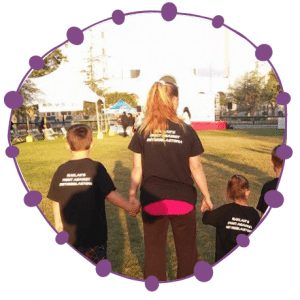 Raylan was diagnosed with bilateral retinoblastoma (cancer of the eyes) earlier this year. He has been getting regular treatment since January, including having one eye removed, 6 cycles of chemotherapy, and now is have freezing procedures to his remaining eye every month in hopes to salvage it. His parents have five children ages eight, six, four, three, and two (Raylan). Both parents have been unable to work and the family has had difficulty securing stable housing. Because of the distance and significant cost of travel to and from the hospital, the family is currently staying in motels and in their relatives homes as they look for a more permanent place to call home that is closer to treatment. The family lives in poverty and is only able to meet the most basic needs. Raylan's tumors will need to be very closely monitored and he will continue to require frequent trips to the hospital. His family has prioritized his illness and they have been dedicated to his care while also trying to balance the needs of the entire family. This family would be truly grateful for any generosity the holiday season.
KATRINA, 10 years old, New Jersey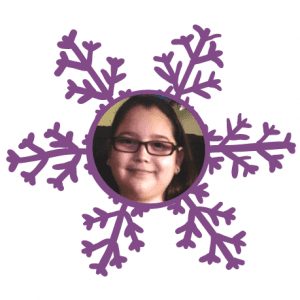 Katrina is a fun-loving and playful girl who was diagnosed with leukemia this spring. Her parents, Evelyne and Edgardo, are committed to providing everything their only child needs to beat her life threatening illness. She is currently receiving intensive chemotherapy at Valerie Fund Children's Center at Morristown Medical Center. Katrina has battled numerous side effects from her cancer treatment, requiring multiple long-term hospitalizations. Her parents have remained by her side during these times, providing around the clock care and support. The family's household income has been greatly impacted by Katrina's illness. Her mother has taken a leave from her job to help care for Katrina, which leaves her father's disability benefits as their only source of income. Your support would mean the world to Evelyn and Edgardo, allowing them to celebrate and make memories with their critically ill daughter this holiday.
SAWYER, 2 years old, Texas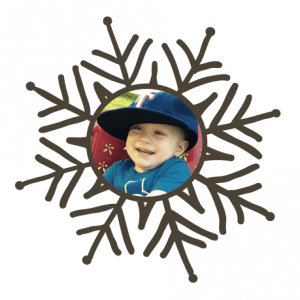 Sawyer is an adorable little boy who was diagnosed with leukemia this summer. His family has an amazing story and an incredible capacity to love, give and care for each other. Because of a recent tragedy within their extended family, their family of six grew to nine when his newly adopted siblings unexpectedly lost their parents. It has been a challenging 18 months for Sawyer and his family. After being diagnosed, Sawyer was admitted to the ICU, where he remained for over 6 weeks. His mother has stayed by his side since diagnosis, while his father has returned to East Texas to continue to work and care for Sawyer's eight siblings. Sawyer's cancer quickly affected his entire family. Almost immediately, his parents were struggling to pay their bills. Considerable out of pocket treatment and travel costs, coupled with a significant reduction in monthly income, made it impossible for the family to remain current with their household expenses. Their entire family remains optimistic that Sawyer will continue to respond well to treatment. Your kindness will greatly benefit this loving family and be a source of encouragement as they focus on meeting the needs of all of their children.
Lucas, 6 years old, Illinois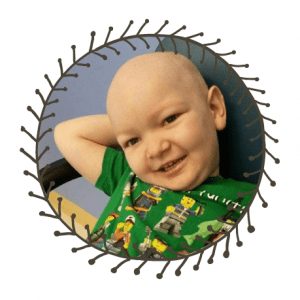 Lucas was an energetic and inquisitive two-year old boy when he was diagnosed with Philadelphia positive pre B ALL, a rare type of leukemia. Facing a long inpatient treatment protocol, Lucas' hardworking parents, Anthony and Rina, immediately shifted their focus to Lucas' battle for survival. Lucas fought bravely throughout three years of intensive treatment and was declared cancer free this summer. His parents and his 10-year-old brother, Franco, were overjoyed. Everyone was stunned when, after only a month off treatment, Lucas was diagnosed with a different type of leukemia, T Cell ALL.
Lucas is currently in the pediatric intensive care unit at Lurie Children's Hospital, recovering from a stem cell transplant. Both of Lucas's parents have not left his bedside. They are missing work, refusing to choose between a paycheck and their son's survival. Their household income has fallen to near zero.
While Lucas continues to fight for his life, Anthony and Rina will spend months in the hospital with him, while their bills continue to pile up. The family's financial situation was bleak after the first three years of battling cancer. Because of the significant expense related to Lucas' recent stem cell transplant, Anthony and Rina are extremely concerned about their ability to support Lucas and Franco over the holidays. Your support will provide an enormous relief for Anthony and Rina, giving them the means to celebrate the holidays and make precious memories with Lucas and Franco.
CALLIE, 3 years old, Ohio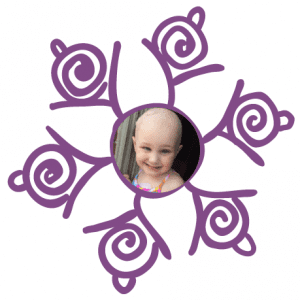 Callie is an adorable and outgoing 3-year-old girl who was diagnosed with medulloblastoma, an aggressive form of brain cancer, this spring. She is greatly loved and cared for by her parents, Samantha and Michael. Due to the aggressive nature of her illness, Callie's treatment plan involves undergoing three separate stem cell transplants to increase her odds of survival. This process has been grueling for Callie. She has been critically ill since beginning the stem cell protocol shortly after diagnosis. In total, the three transplants will require months of inpatient hospitalizations and constant bedside support.
Callie's parents have remained by her side at Cincinnati Children's Hospital, while extended family has cared for her one year old brother at home. Because Callie has been so ill, her parents have been unable to maintain a consistent schedule at work, reducing their household income to near zero. As the holidays approached, Samantha and Michael have been overwhelmed struggling to make ends meet. By supporting Callie and her family, you will provide this loving family the opportunity to enjoy a day of celebration and joy.
Sign up for Email Updates