Here's How Cancer Care Teams Can Approach Cost Conversations With Families
Every time a patient or family enters the room for cancer treatment, there are a lot of questions and fears swirling in their mind — and they aren't all related to symptoms or medicine. Patients and caregivers are often busy worrying about the cost of their treatment or how they're going to put food on the table that night.

According to Dr. Yousuf Zafar, MD, MHS, gastrointestinal medical oncologist and member of the Family Reach Board of Directors and Research Advisory Board, "[patients and caregivers] suffer in silence, they take on the medical debt, they take the time off to care for their family members, and they do it all in silence because they think it's the right thing to do."

Knowing this, healthcare professionals like hospital social workers, oncology nurses, and doctors can play integral roles in breaking through that silence and ensuring financial treatment begins as soon as medical treatment does.
Breaking the silence around cancer costs
In addition to the cost of cancer treatment and related medical expenses, non-medical costs quickly add up for cancer patients and their families. These out-of-pocket expenses can include transportation to the care center, food at the hospital, head coverings, and more.

While these outgoings are adding up, patients and caregivers often take time off work due to the demands of treatment, meaning they lose the income to cover the increased costs. Known as financial toxicity, this side effect of cancer care leaves patients 2.65 times more likely to go bankrupt than people without cancer. Those who do declare bankruptcy are 80% more likely to die from their disease.1

What's more, disparities in socioeconomic factors like location, income level, language, race, and ethnicity add to the problem of financial toxicity and can further decrease the chances of survival.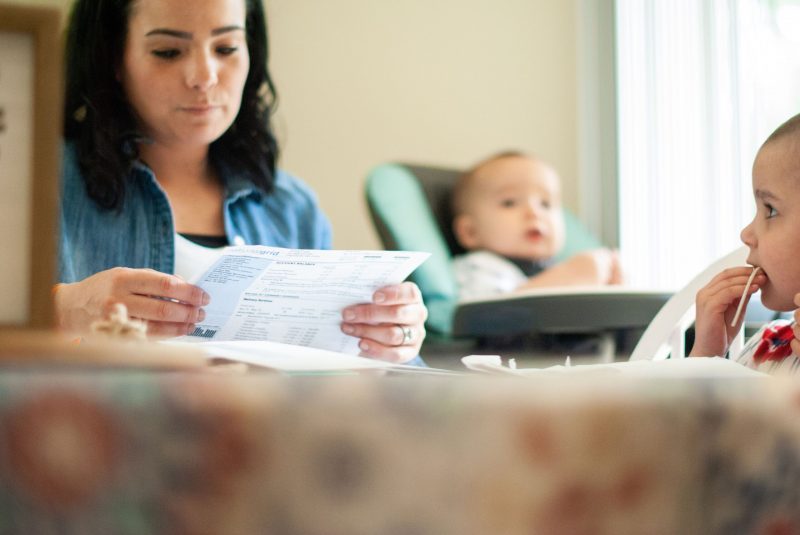 When patients and caregivers carry the fear of not being able to afford medical care or everyday bills, it adds stress to the already challenging experience of living with cancer. While this isn't limited to pediatric cancer, The Standards of Psychosocial Care for Children with Cancer and Their Families created by an interdisciplinary group of psychosocial experts alongside the Mattie Miracle Cancer Foundation developed an assessment that found families experience stress and confusion about finances during treatment.2
With this in mind, it's important for healthcare professionals to help improve this standard of care by bringing cost conversations to the forefront of treatment. This kind of supportive care can ultimately lead to better patient outcomes.
Starting cost conversations with your patients
The first place to start, especially if you're new to bringing money conversations into the infusion room, is to simply listen and create a welcoming environment. It can take a lot of strength for a patient to admit they need financial help, but knowing that they're in a judgment-free zone can make it easier to speak up.
You may also be able to read between the lines to delve into the crux of a problem. For instance, if a patient is often late to treatment or misses appointments, what could be the reason? Perhaps they are relying on public transit that runs late or their car unexpectedly broke down and they don't have the money to fix it.
Remember, it's okay to ask people about their finances. It can feel taboo, but these conversations are important. You can start gently with a simple question or two that gives someone the space to talk about what's really worrying them. For example:
Are you worried about the cost of your treatment?
Have you been missing work?
Do you have heat/air conditioning in your home?
Do you have someone to take care of your kids while you're at treatment?
How long does it take you to get to the hospital?
If needed, you can then follow up with open-ended questions that invite them to share more if they want to. For example:
Can you tell me more about that?
What bills are the most stressful this month?
Who is in your support network?
Would you like to talk with a social worker here on the team?
Is there anything you want me to know before you leave the office today?
If your patients are worried about money, you could refer them to a financial navigator if they are on staff at your care center. Another good place to start could be walking patients through Family Reach's Financial Guidebook, which covers costs related to cancer treatment, saving options, easy action steps to follow, checklists for estimating personal costs, advice from fellow patients and caregivers, and a list of vetted financial resources.
6 Free Financial Resources for Cancer Patients and Caregivers
Making it a team effort
Working finances into your conversations with patients and caregivers is important, but don't feel like it's all on your shoulders! These conversations aren't up to one healthcare professional.

Perhaps a patient's doctor can ask them about their concerns about the cost of treatment, while a nurse or social worker follows up later to see if they've thought about the need for additional childcare.

We know it can be difficult to have these conversations. Even just asking someone how much they make a year, especially if it's someone you just met, can feel strange. But financial toxicity is a serious issue, and patients don't have time to wait. We need to have the conversations early, catching the financial symptoms before patients are at the point of cutting their medications in half or missing appointments in order to save money.

Together, we can make sure the financial side effects of cancer don't get in the way of healing.
Find out about Family Reach's Financial Treatment Program here.
References
Ramsey S, Blough D, Kirchhoff A, et al. Washington State cancer patients found to be at greater risk for bankruptcy than people without a cancer diagnosis. Health Aff (Millwood). 2013;32(6):1143-1152. doi:10.1377/hlthaff.2012.1263
Pelletier, W., & Bona, K. (2015). Assessment of financial burden as a standard of care in pediatric oncology. Pediatric Blood & Cancer, 62(S5). https://doi.org/10.1002/pbc.25714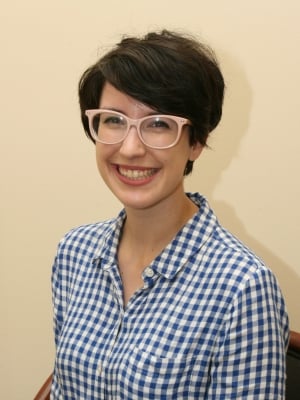 Lead Resource Navigator • Family Reach Staff
Devin Traxler is a social worker in our New Jersey office. She is one of our Resource Navigators and enjoys working with families and social workers across the country. When she's at home, she likes to hang out with her cat and two dogs, and work on art projects.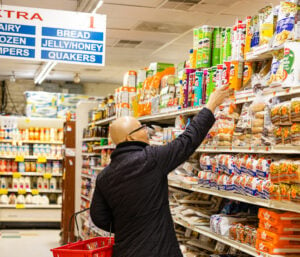 These tips will help you save money on food while you or your loved one is going through cancer treatment.
Read More »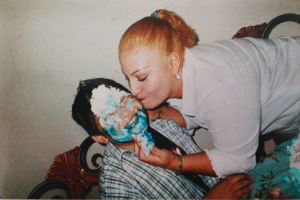 Angel shares how Family Reach allowed him to "breathe again" as he went through the financial and emotional challenges of his mom's cervical cancer treatment.
Read More »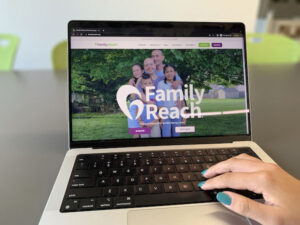 Meet the four interns who joined Family Reach this summer to help provide financial relief to families facing cancer nationwide.
Read More »
Sign up for Email Updates