From the CEO: Drinking From a Fire Hose, Together
There's been a lot of chatter about the critical role nonprofits are playing in the world as we hobble along trying to find our way in the dark after COVID-19 delivered a knockout punch.
The reality is, nonprofits are used to functioning in this troubled space, it's why we exist. Albeit, we aren't used to the depth of need we're seeing right now, but this is what we do. Show up for people when they're in desperate situations.
You're also hearing about how most nonprofits are experiencing fundraising droughts because all eyes, and wallets, are focused on the immediate and obvious devastation caused by the virus. Nonprofits, as critical as we are, are drinking from a fire hose right now, but letting go of the hose just isn't an option.
Fundraising dollars are the oxygen that keeps nonprofits alive. Which is why many compete against each other for the almighty dollar. We don't call it out as competition but we all know there is just so much that people, companies and foundations can dole out, so of course there's competition to secure dollars so we can meet the deep needs we are swimming in daily.
One would think in desperate times like this, when nonprofits need financial support more than ever, the fierce competition for funds would dramatically increase.
Similar to the corporate world, where Mom and Pop shops are the ones who likely won't be able to financially survive this pandemic, many nonprofits will struggle. So, of course, competition will escalate – it's about survival of the fittest, right? Well, that's not the case for some of us.
At Family Reach, we're "in this together" because we know it's the only way out.
Before COVID-19, we took a chance and created a network of like-minded nonprofits across the country whose missions are very similar. We did it because we knew the problem we were all out to solve, the financial crisis of cancer, was too big for anyone of us to solve on our own.
Having been at this for 25 years, we knew we had critical data on the topic to share and innovative financial wrap-around services to scale – but we also knew that we had a lot to learn and wanted as many thought partners as possible.
This network is called The LiFT Network, which stands for Eliminating Financial Toxicity.
Today, the LiFT Network has not only proven to be an invaluable resource for all of us, but it's turned into what some might call a support group. Coming together on a regular basis to understand what each one is going through in different parts of the country, brainstorming what each other needs to make it through, sharing fundraising tips and ideas, strategies, and successes to make sure our sisters in this unique cancer space make it through the other side of COVID-19.

Because cancer patients not only need us now more than ever, but once this is all over, the needs will be greater than anything we've experienced.

We are in this together to make sure the 15 million people living with cancer in the US survive COVID-19 and cancer. We also know that once the virus has been tamed and put in its place, cancer will not only still be here but will likely have gained momentum since so many cancer patients have been hiding from COVID-19 and giving their disease a chance to run amuck. Just because the country shut down, doesn't mean cancer did.
If you are also a nonprofit addressing the financial crisis of cancer, we see you, and we invite you to check out Family Reach's LiFT Network. Join us in blanketing the US with financial wrap-around services for cancer patients and their families.
There's a natural ripple effect that occurs when we come together, dramatically increasing our ability to reach people in need with no extra effort. When resources are so scarce and the need is so great, coming together offers a profound impact for all who join together. This isn't charity, it's humanity.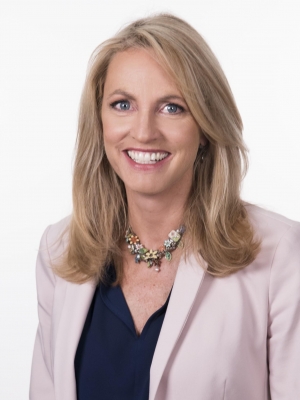 Chief Executive Officer • Family Reach Team
Running enthusiast, patient advocate, and CEO of Family Reach, Carla Tardif is a spirited leader who isn't afraid to go the distance. She's been leading the charge against the financial burden of cancer for over 10 years, making tangible impacts for cancer patients and their families through innovative solutions and collaboration.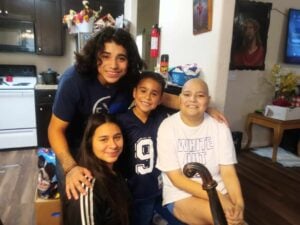 Your holiday giving provides financial relief to families like these who are facing cancer this winter.
Read More »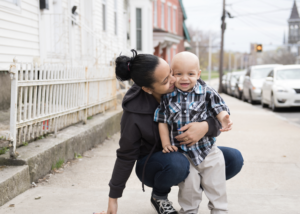 Curious what a donation to Family Reach does? Here's a breakdown of how donations to Family Reach provide financial support to families facing cancer.
Read More »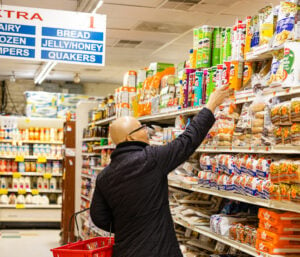 These tips will help you save money on food while you or your loved one is going through cancer treatment.
Read More »
Sign up for Email Updates