From the CEO: Cancer Didn't Quit in 2020, So Neither Did We
I'm not letting go of 2020 without first recognizing the gifts it brought us. Sure, there was a moment when everything was set to fail, but knowing cancer had no plans of quitting, neither could we.

The COVID-19 pandemic exposed our mission in heartbreaking yet tangible ways. It introduced fear, job loss, food and housing insecurities, and isolation into everyone's lives, exposing the reality of a health crisis followed by a financial crisis. It put the spotlight on social determinants of health and the grave disparities among race, income, geography, and more.
A reality we've talked about for 25 years was making headlines.  
We all got a taste of the extreme physical, mental, and financial challenges that have always been the norm for cancer patients. No longer dealing with an issue hiding in plain sight, we found ourselves at the center of countless conversations about cancer patient realities and the solutions Family Reach has thoughtfully created to provide financial relief to thousands nationwide.

Taking advantage of this new awakening together, powerful companies and widely beloved celebrities like Reese Witherspoon, John Krasinski, Emily Blunt, Guy Fieri, José Andrés, Colleen Ballinger, Paris Hilton, David Ortiz, and many more joined our forces. Supporters like you showed up for the cancer community when they needed it most, from the "We See You" campaign all the way through Hope for the Holidays.
Riding the Waves of 2020: A Year of Pain, Change, and Progress
We created a groundswell that overshadowed the hopeless weight of 2020.
With our dedicated community, established services, and a clear understanding of the cancer patient's non-medical journey, we were able to go beyond surviving a tumultuous year. We built a Measurement and Evaluation department, solidified impactful partnerships, and improved our ability to meet the deep needs of the cancer community:
We partnered with Takeda to develop a pilot program to provide safe food delivery services in the coming year for cancer patients and their families so they don't have to risk exposure when buying groceries, manage long lines with weakened immune systems, or take on increased food expenses.
In partnership with Amgen and LUNGevity, we developed early-intervention financial services to pilot in 2021 specifically for lung cancer patients who are among the highest risk for COVID-19 and its vicious attack on the respiratory system.
Knowing that bankruptcy can affect survival rates, we launched a credit and debt consolidation program with Navicore for cancer patients hit especially hard by the financial implications of the pandemic.
In 2020, we didn't have to explain the problem anymore. Our solutions shined and our progress soared. You all proved that it's not charity, it's humanity — and if last year is any indication of your resolve and compassion, and our ability to collaborate and innovate, 2021 is sure to take us to new, groundbreaking heights.
As always, thank you for being part of our Family Reach mission to change the face of cancer.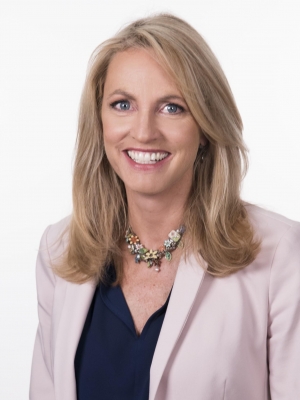 Chief Executive Officer • Family Reach Team
Running enthusiast, patient advocate, and CEO of Family Reach, Carla Tardif is a spirited leader who isn't afraid to go the distance. She's been leading the charge against the financial burden of cancer for over 10 years, making tangible impacts for cancer patients and their families through innovative solutions and collaboration.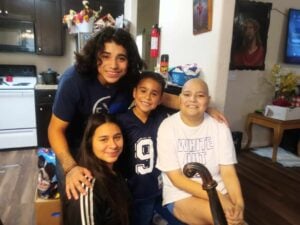 Your holiday giving provides financial relief to families like these who are facing cancer this winter.
Read More »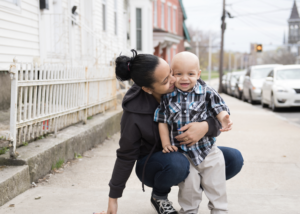 Curious what a donation to Family Reach does? Here's a breakdown of how donations to Family Reach provide financial support to families facing cancer.
Read More »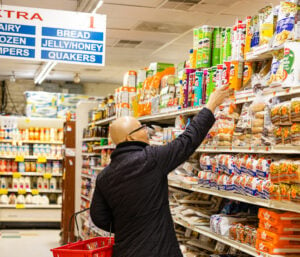 These tips will help you save money on food while you or your loved one is going through cancer treatment.
Read More »
Sign up for Email Updates