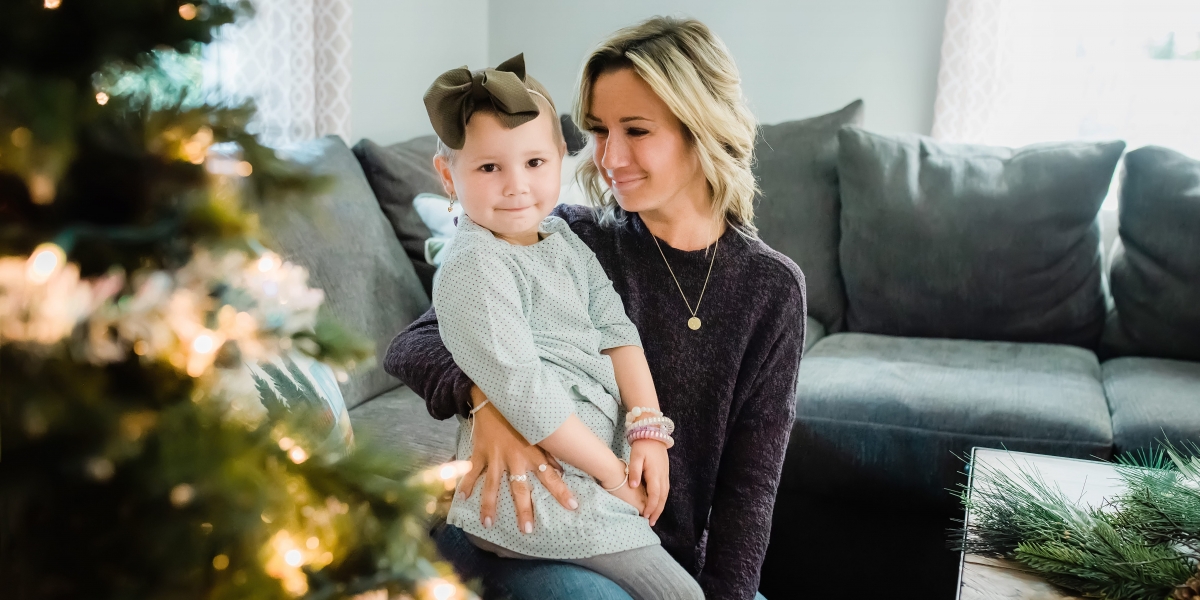 Finding Holiday Joy During Cancer Treatment: Paisley's Story
Often found twirling in a tutu or playing with her older brother Logan, little Paisley is spunky, smiley, and just the right amount of sassy. Growing up in Massachusetts, she's been known to cheer on beloved Boston sports teams – cheerleading outfit absolutely included.
In October 2018, Paisley's carefree childhood hit a significant road bump. After multiple trips to the doctors, she was officially diagnosed with acute lymphoblastic leukemia.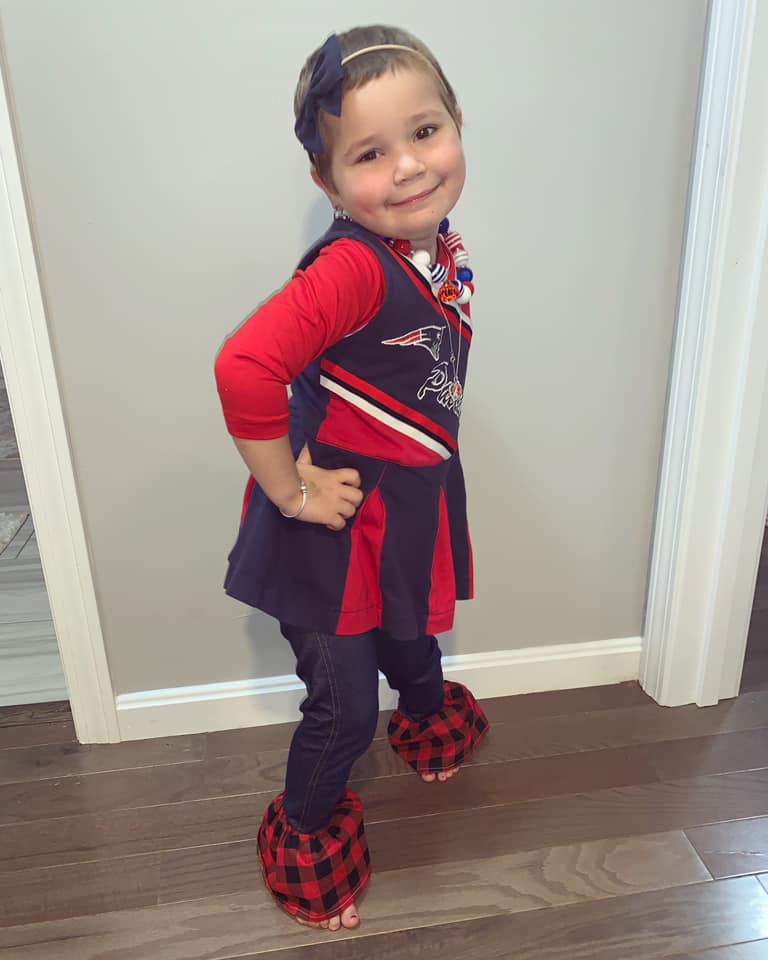 Meeting Paisley
When we first met Paisley, we quickly learned that her story went well beyond a cancer diagnosis. As with many of the families we support, her parents experienced a dip in finances due to treatment demands.

"As soon as I found out Paisley had cancer, I quit my job and didn't think about it for a second. My daughter needed me 24/7 and that's right where I was going to be," said Paisley's mom, Kristen. "My husband was working full time and even though I assumed we would struggle, I figured we could make it work."

Sadly, the story doesn't end there. A second unimaginable and unexpected tragedy struck Paisley's family.

"A week after my daughter's diagnosis, my husband passed away," Kristen explained. "That's when I began to worry about bills. We went from being a two-income family to a zero-income family."

Sad, confused, angry, scared, lost – none of it comes close to encompassing how Kristen, Paisley, and Logan must have felt this time last year. Still, they faced it as a family.

"We pray a lot. We stick together and have become such a strong unit because of all our challenges this past year," said Kristen.
Supporting a family in need
Seemingly overnight, the stack of unpaid bills started to drown Paisley's family. The usual mortgage and car payments came, while gas and parking expenses increased as Kristen drove Paisley into the city for treatment, sometimes taking more than an hour each way.
After identifying their greatest needs, Family Reach was able to provide some immediate financial relief, covering the family's mortgage bill and car payment. With the goal of optimizing her finances, Kristen also enrolled in our free Financial Planning for Cancer program. She was paired with a pro-bono Certified Financial Planner™ professional who guided her with expert advice and empowered her to handle her finances going forward.
"Working with a financial planner helps ease my mind," she said. "It's one less thing to stress about so I can focus my attention on my daughter."
to
budget
for
holiday
spending
Giving them Hope for the Holidays
With Paisley's diagnosis and her husband's passing occurring just two months before Christmas, Kristen's mind was far from decorating the house, baking cookies, or wrapping gifts. She wasn't even sure she had the money buy those gifts. Thanks to our generous community, we were able to provide Kristen with a Hope for the Holidays grant to make sure she could celebrate with her kids at a time when they needed it most.

"While we were grateful to be home for the holidays, it's hard for a zero-income family to budget for holiday spending on top of cancer bills," said Kristen. "We are forever grateful for Family Reach coming to the rescue and providing financial assistance at the perfect moment."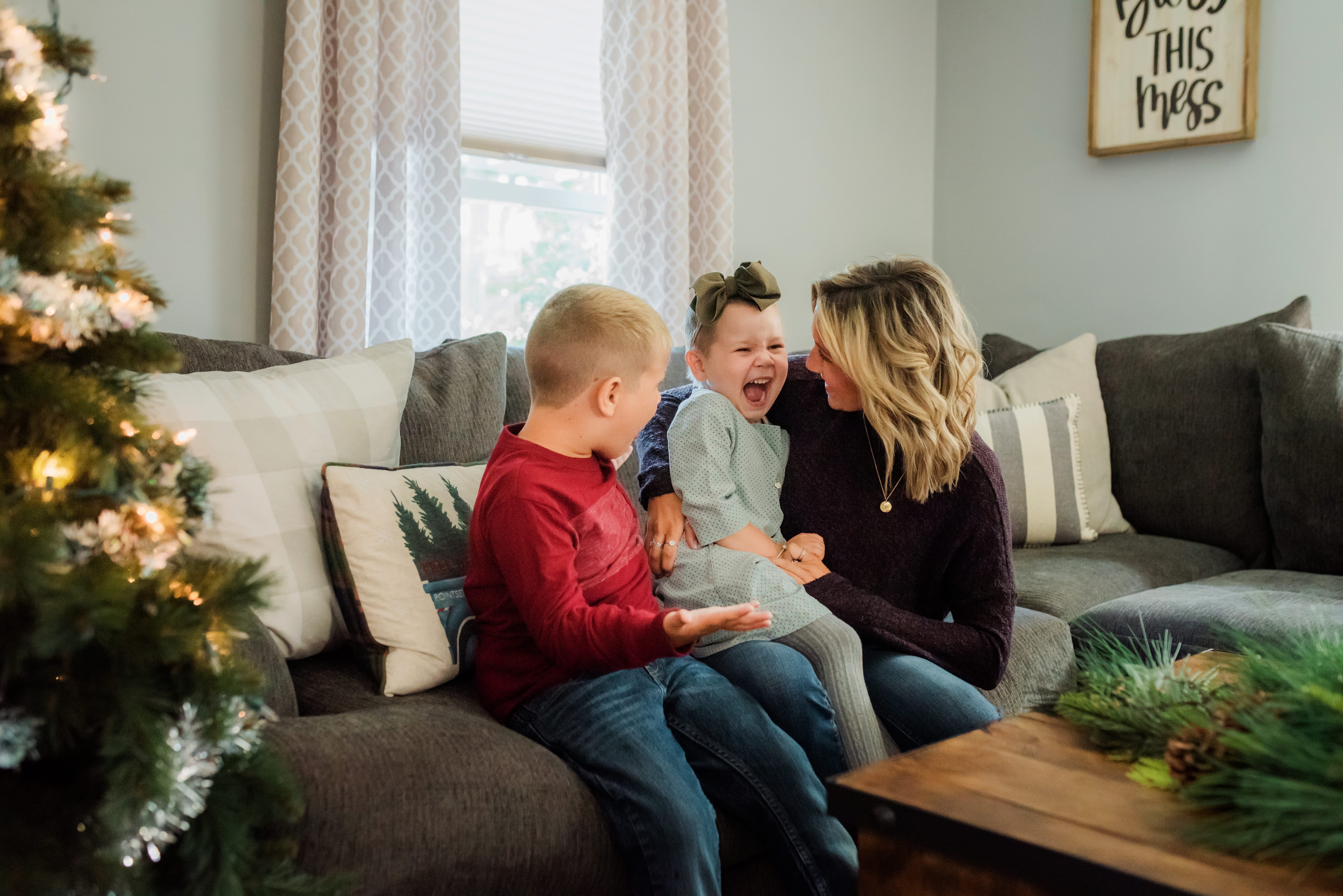 Kristen also explained that she was unaware of the financial hardships of cancer until they became her reality. Sharing her story and spreading awareness of the financial side effects of cancer is now on her personal agenda, especially during the holiday season.

"The holidays should be a time of family, togetherness, and happiness. Unfortunately, cancer takes some of that away," she said.
Seeing Paisley today
Over a year later, Paisley, Logan, and Kristen are now gearing up for the holidays yet again. While Kristen says "even the smallest bruise has me thinking the worst but hoping for the best," Paisley's health is improving every day. She's on a maintenance program, which requires daily oral chemotherapy and monthly hospital visits.

Living her best four-year-old life, Paisley's current favorites include Peppa Pig, princesses, and pretty much any doll she can get her hands on. Her smile still melts hearts, and her strong family unit continues to be an inspiration for anyone who hears their story.
Give Hope for the Holidays to make sure cancer doesn't get in the way of this year's celebrations for families like Paisley's. Thank you!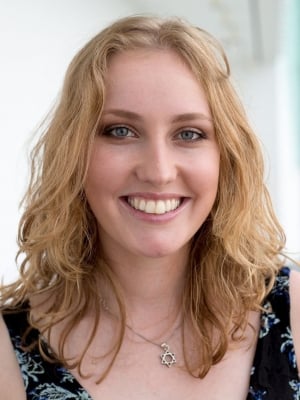 Marketing Coordinator • Family Reach Team
Always walking the fine line between her right and left brain, Stevie brings her creative and strategic thinking to her role as Marketing Coordinator. Through writing and design, she amplifies Family Reach's voice and puts financial toxicity in the spotlight.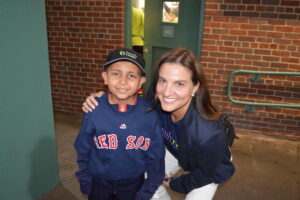 Find out how Nicole's sister's journey with cancer led her to become our beloved Senior Manager of Family Relations at Family Reach.
Read More »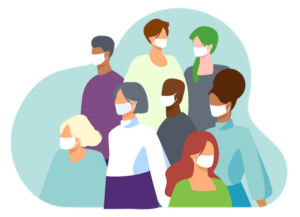 As we all navigate the financial effects of the pandemic, we hope "A Financial Guide to COVID-19" can offer some relief and recovery.
Read More »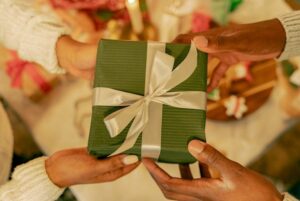 Our Hope for the Holidays campaign supports cancer patients and their families – here's why you should add it to your seasonal giving!
Read More »
Sign up for Email Updates