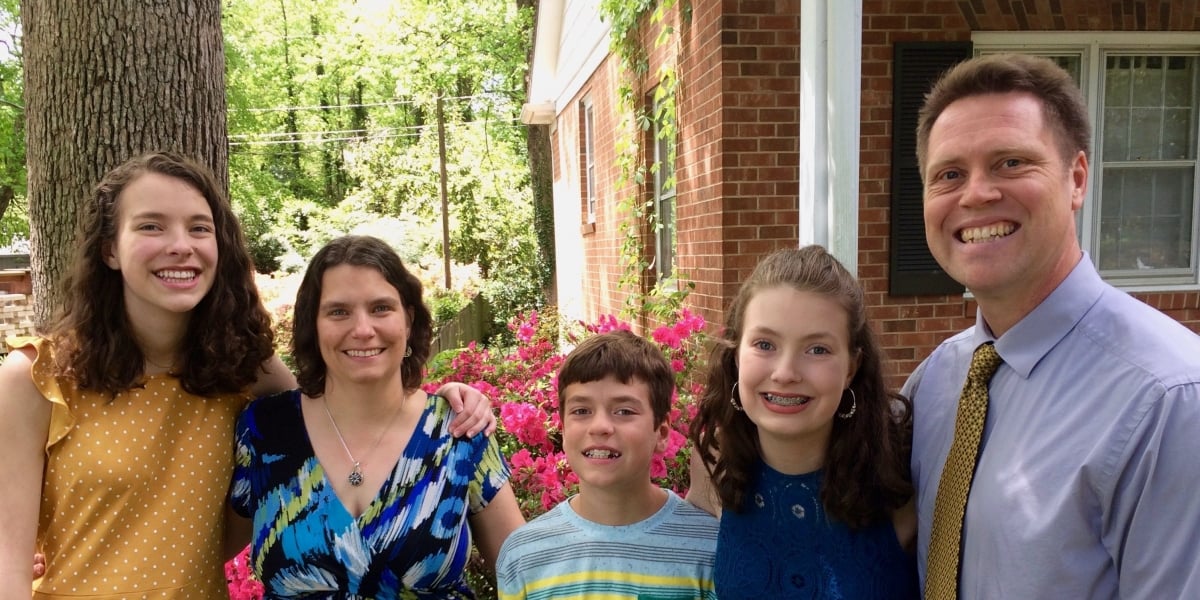 Financial Coaching: Parents Share the Financial Reality of Their Daughter's Diagnosis
Five years ago, Travis and Lou Anne received news that no parent wants to hear: Their daughter, Lilli, had leukemia. They watched her go through treatment and celebrated the end of chemotherapy in March 2015. Just shy of a year later, Lilli relapsed and her family went into hospital mode yet again as she endured more chemotherapy and a bone marrow transplant.

When cancer enters the family, the focus is on the day it leaves. Still, cancer leaves behind a lasting impact in physical, mental, emotional, and financial ways.
A clinical and financial reality
Testing, scans, infusions, and therapies follow a cancer diagnosis. Families quickly get used to the four walls of a hospital room – but cancer also spreads to wallets and savings accounts with little mercy.
For Travis and Lou Anne, the medical expenses weren't surprising. They knew the costs would be high, and expected to hit the maximum out-of-pocket expenses on their health insurance policy for years to come. However, Lilli's dad noted that it was the less obvious costs that caught his family off guard.
"There were 'hidden costs' like the co-pays for clinic appointments and prescription drugs, gas for travel back and forth from the hospitals and clinics, parking fees, food from hospital cafeterias, and all the accessories to convert a hospital room into a home away from home for Lilli," Travis said.
Families also have to continue paying their usual living expenses despite the financial toll of cancer treatment. Travis and Lou Anne even had to field unplanned expenses totally unrelated to Lilli's treatment, including a fridge replacement, dryer repairs, and car repairs.
"When Lilli was in treatment, we had support from friends, family, and even strangers to help us pay our bills," Travis said. "Even with this help, we kept going deeper into debt."
Financial struggles beyond treatment
After overcoming her relapse in May 2016, Lilli's treatment days are in the past for now. However, her family is still facing the financial aftermath.
"It's hard to ask folks for help when it appears to most people that your family is past all the trouble," Travis explained. "Lilli is healthy. We have jobs. We have insurance. In spite of all this, we'll be paying off the debt for years to come."
Here at Family Reach, we help families overcome the devastating financial impacts of a cancer diagnosis. Through our free financial coaching service, we matched Travis and his family with a pro-bono Certified Financial Planner™ professional (CFP®) who helped them weather the financial storm of cancer, providing them with guidance and tangible action steps.
Overcoming the financial side effects
While direct financial assistance provides immediate relief, financial coaching helps patients and their families manage their money before, during, and after a cancer diagnosis. Travis admitted that his past interactions with financial planners often came with sales pitches for offers or incentives, leaving him with the impression that they were more interested in their commissions than helping Travis develop smart financial plans.
"After enrolling in Family Reach's financial coaching, I've seen the other side of financial planning through an advisor who provided advice and invaluable assistance with no strings attached," Travis said.
Although Lilli's family was matched with a financial coach after she completed treatment, Travis believes it would be beneficial for other families to have financial advice from the point of diagnosis. The sooner there's a financial game plan in place, the greater the chances are of avoiding debilitating amounts of debt.
"Unless your family is made of money, you will feel the effect of cancer financially. Don't be too proud to accept help from others or to ask for financial support," Travis advised. "You will need all the help you can get … and then some."
The financial burden of cancer is a lasting side effect, but it's one we can fix through financial coaching, financial education, resource navigation, and emergency relief. With this range of financial support, families can focus on reaching – and celebrating – the other side of cancer.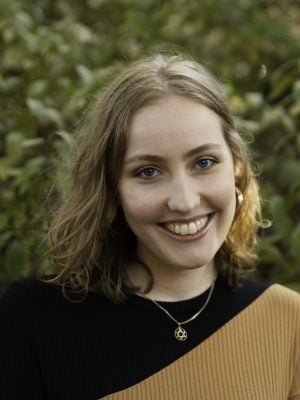 Creative and Brand Manager • Family Reach Team
Always walking the fine line between her right and left brain, Stevie brings her creative and strategic thinking to her role as Creative and Brand Manager. Through writing and design, she amplifies Family Reach's voice and brings attention to the financial barriers that often accompany a cancer diagnosis.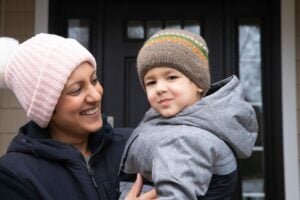 Find out why you should join Hope for the Holidays 2021, our annual end-of-year campaign to support families facing cancer.
Read More »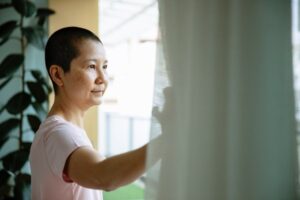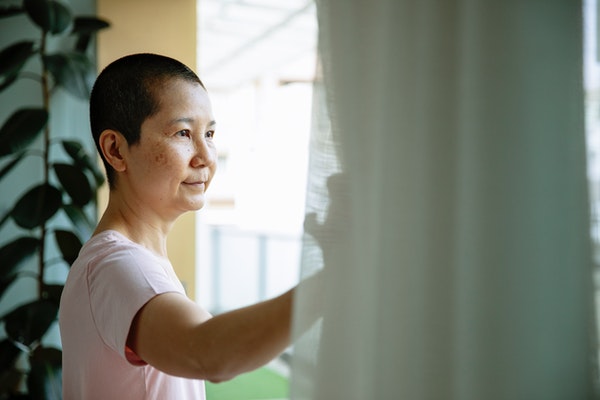 Here's a look at some recent perspectives on cancer disparities, including the importance of community-based interventions.
Read More »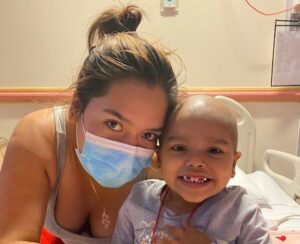 You can help cancer patients like these stay in their homes and enjoy carefree celebrations during the holiday season.
Read More »
Sign up for Email Updates