Family Reach's Imagine Cancer Equity Series Leads Conversation About Social Determinants of Health
Our annual Imagine Session has been a catalyst for new programs and collaboration to address the financial burden of cancer for five years. In the wake of COVID-19 and the widening healthcare disparities we are seeing today, we knew our community would be eager to reflect on our role in cancer equity and come up with solutions. This year, Imagine Cancer Equity is a platform for thought leaders and innovators to unite with the shared belief that we can and must do better when it comes to the role social determinants of health play in cancer care.
The first of three sessions in the series kicked off on October 20 focused on education, as we all learned from expert speakers about how social determinants affect cancer patients and discussed strategies for program delivery to address inequities. During Session 2 in late January, we will collaborate on how to fill the gaps identified in the first conversation before wrapping the series up in January with a session dedicated to elevating patient voices.
With nearly 200 eyes and ears focused on the screen, we launched into an impactful conversation that would leave us collectively energized and eager for the next sessions.
Understanding social determinants of health
Grounding our conversation in the cancer patient experience, Claudia Begino, MSW, LCSW, Supervisor of Case Management and Social Services at CHOC Children's Hospital, began the first session with her powerful insight into how a family's living condition can impact their experience with cancer.

She recalled working with a single Latina mom who had three children, one of whom was a 10-year-old leukemia patient at the hospital. When she missed one of her son's lab appointments and the medical team failed to reach her multiple times, they worried she was being neglectful in her son's care. Having worked closely with the mom, Claudia knew this couldn't be the case so she found a way to reach her through her son's school.

"It turned out the only thing standing between her son and this appointment was her cell phone bill. She didn't have enough money to pay her bill and that's why the medical team couldn't reach her," Claudia explained. "This story highlights how social determinants of health work against families — and overcoming these barriers isn't something nice we can do for patients, it's something we NEED to do."

After this eye-opening beginning, Dr. Yousuf Zafar, MD, Duke Cancer Institute, led our esteemed panel in a deeper conversation about social determinants of health. Dr. Lorraine Dean, ScD, Johns Hopkins, introduced examples like housing, finances, social identity, cultural differences, discrimination, and healthcare system distrust and then provided a tangible analogy to help attendees understand how these factors influence a cancer patient's day-to-day world.

"Imagine you've been saddled with a backpack you didn't ask to have and this backpack has a lot of social factors in it. In your hands, you have a cancer diagnosis and maybe now something like COVID-19. The baggage of social determinants is something weighing against you that will affect how you get connected to care," Dr. Dean explained.

She continued by clarifying the difference between equality and equity when lightening the load for cancer patients.

"Everyone has a different level of baggage and we need to meet people where they are. Equality would be giving everyone the same thing or taking the same weight out of the backpack, but equity recognizes that everyone has different backpacks that require different solutions."
How Do Social Determinants of Health Affect Cancer Patients?
Identifying the gaps we need to fill
When the conversation turned to patient support programs, Tracy Ott Foster, Chair of the Family Reach Board of Directors, shared her excitement for not just new solutions, but also the ones that already exist today.

"Right now the question is: How can we do better? How can we ensure patients who benefit most get connected and get engaged?" Tracy suggested. "For me, doing better starts with understanding your population. Which part of your population is carrying the heavier backpack?"

In discussing how technology like telehealth can be part of overcoming barriers like social determinants and COVID-19 complications, Dr. Lola Fayanju, MD, MA, MPHS, Duke Cancer Institute, commented on standardizing oncological screening for social determinants of health and recognizing the disparities that innovation often exaggerates.

"We need to standardize how we offer help and how we identify those who need help so patients aren't punished for not advocating for themselves — especially when our studies have shown that patients can experience the same stressors but because of cultural differences in resilience, some patients are less inclined to ask for help," Dr. Fayanju said. "And it's worth noting that there will always be a gap between those who access new developments and those who do not. We have to think seriously about propping up the infrastructure for things like telehealth otherwise we will see disparities continue to widen."

Want to know more about what our speakers said? You can download the session recording to hear the full conversation.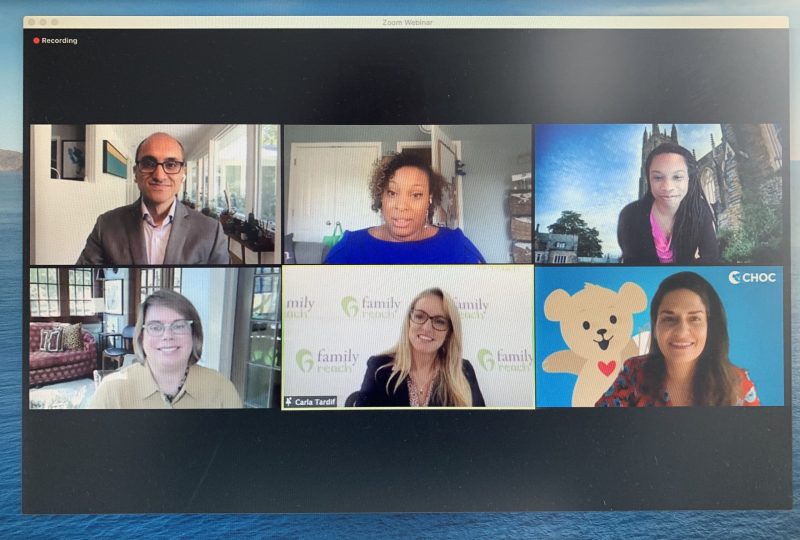 Gearing up for more conversation and collaboration
As the conversation continued, it became clear that there are many gaps in cancer care and patient support programs we need to address. For instance, how can the finance industry play a role in "pressing a financial pause button" for patients during treatment? Where is there room for better collaboration between healthcare, finance, and nonprofit organizations? How can we identify the gaps in the populations we serve — and then how do we close them?

Family Reach is committed to developing and implementing solutions that make an impact for all patients, especially those carrying the heaviest backpack when they show up for the first day of cancer treatment. As always, we know we can't solve this complex problem alone.

Our second Imagine Cancer Equity session — Leveraging Collaboration Across Sectors to Eliminate Disparities — is our next step in answering the questions raised during the first session. After another expert panel featuring nonprofit, finance and healthcare leaders, we will hold collaborative breakout sessions to more deeply engage our attendees in ideating on collaborative solutions and the role each of us can bring to the table. Attendance will be limited to keep our breakout sessions productive, so be sure to register soon! We look forward to seeing you there.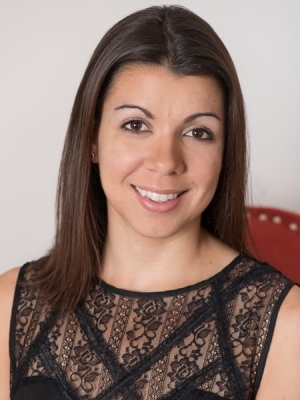 Vice President of Strategy & Alliances • Family Reach Staff
As Vice President of Strategy & Alliances at Family Reach, Rosie plays a pivotal role in the forward progression of the nonprofit organization's services, solutions, and collaborations. That includes leading Family Reach's strategic plan, spearheading the organization's Imagine think-tank series, and supporting the entire team in overcoming financial toxicity.

Three parents share the costs they didn't expect to encounter while their children faced cancer treatment.
Read More »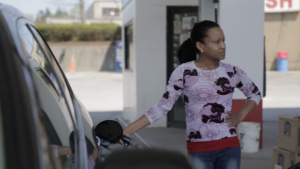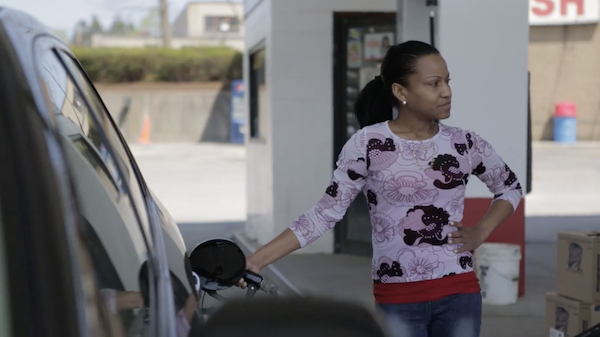 Find out how high gas prices continue to disrupt cancer patients and caregivers from accessing care from Family Reach CEO, Carla Tardif.
Read More »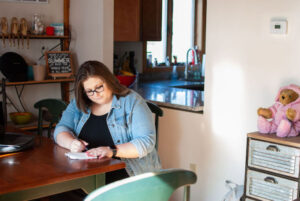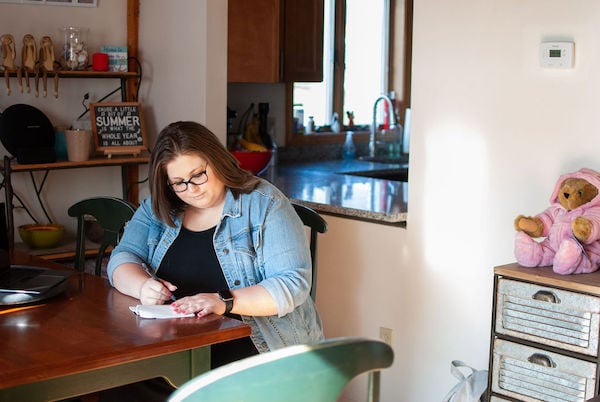 Here's an overview of our free Resource Navigation and how to work with a Family Reach Resource Navigator while going through cancer.
Read More »