Family Reach Reflects on 25 Years of Impact on Cancer Patients
"I can honestly tell you, it feels like we're just getting started."
This is something our CEO, Carla Tardif, says frequently — and as recently as a few weeks ago.
2021 marks 25 years of Family Reach, and our evolution from regional family foundation to national nonprofit organization is filled with incredible growth, innovative solutions, and compassionate collaboration. We're moving the needle, though there is much more work to do.
Cancer is still a health crisis followed by a financial crisis, and the problem has only grown in size and scope since our founding families first set out to solve it.
Wearing our impact hats, we looked back on how far the organization has come and set our sights on a data-driven, intentional, and influential future.
Reaching cancer patients nationwide
In the early years of Family Reach, our founding families focused on serving pediatric cancer patients in their home state of New Jersey and New York, which is where their children, Christopher Colangelo and Kristine Morello-Wiatrak, received treatment before they passed.

Of course, financial toxicity doesn't just affect cancer patients in this area, and our founding families knew they could take it to a national level if they had more hands on deck. They hired their first employee in 2008, CEO Carla Tardif, and Family Reach's growth continued exponentially.
Family Reach Celebrates 25 Years of Supporting Cancer Patients
By 2012, Family Reach was serving families in 9 states. Just six years later, the organization solidified its national reach in 2018 by serving patients in all 50 states, plus D.C. Our team still serves patients nationwide today, and our reach continues to expand each year.
Since we started tracking our patient data in 2006, we've served more than 48,696 families. Each year, we refined our programs to better meet patient and caregiver needs with wrap-around services.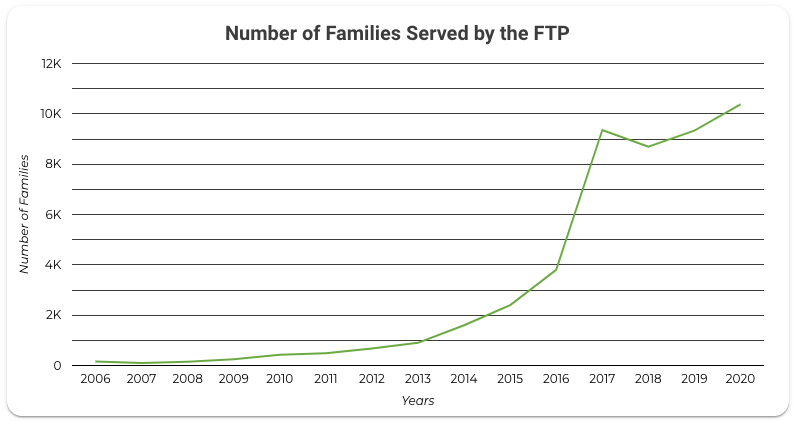 When the COVID-19 pandemic struck in 2020, financial burdens increased and our growth continued as we set out to reach as many families as possible with our services. We served 11% more patients in 2020 than we did in 2019. And in the first quarter of 2021 alone, we supported 1,231 families, which is more than the number served from 2006 to 2010 combined.
We're filled with pride when we look back on this growth, though we know we're far from finished. There are 17 million people living with cancer in the U.S.1 and up to 73% will experience some form of financial burden due to their diagnosis.2
We won't stop until we break down the financial barriers standing between any patient and their treatment.
Evolving from emergency grants to comprehensive services
When we think about our impact at Family Reach, we want to reach as many patients and caregivers as possible but also provide services that make a positive difference in their cancer journey.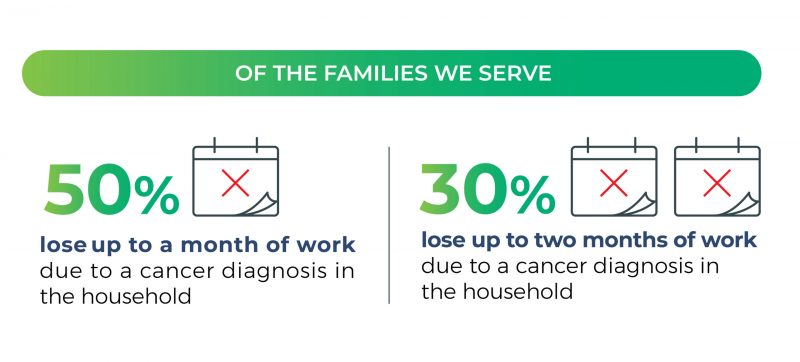 Originally, Family Reach provided emergency grants to cover non-medical costs for families facing pediatric cancer. These grants could cover mortgage or rent payments, transportation costs, utilities, and other everyday expenses so families had the breathing room they needed to focus on their child's health.
We learned more about financial toxicity and needs of cancer patients over time, including how families facing adult and young adult cancers shared a tremendous need for financial support services. Much like medical and emotional side effects, the financial burden of cancer can linger for many years beyond treatment.3 And more than that, cancer patients who struggle financially are more likely to die from their disease.4
Family Reach refused to accept this reality.
Knowing the problem required a bigger solution, we expanded our services to a comprehensive service list that serves pediatric, young adult, and adult patients. We still provide emergency grants, but now they're paired with free financial education, financial coaching, and resource navigation.
Informed by our patient stories and research on the financial distress that accompanies a cancer diagnosis, our program expansion was designed to address the many factors that can play into the financial burden of cancer and provide families with more than a bandaid solution.
To measure the outcomes of the program, our Impact Department developed a survey for patients and caregivers supported by Family Reach. In 2020, 77% of patients reported a decrease in financial distress after receiving help.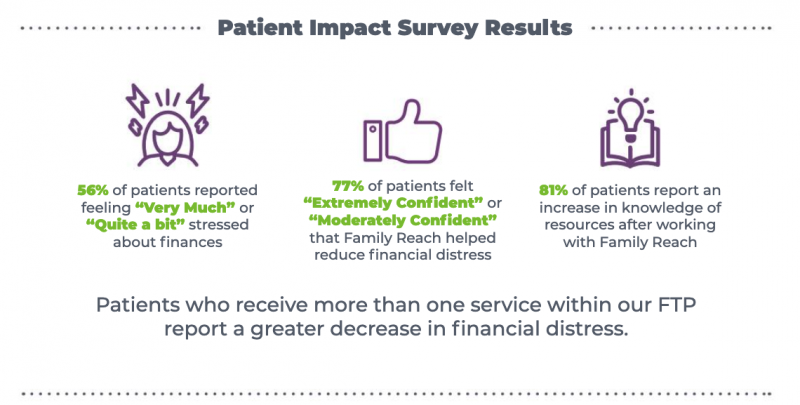 Our friends at Levine Cancer Institute also recently released a study showing the impact of comprehensive financial toxicity intervention, reporting that patients who received the intervention, including financial planning, had a 47% lower risk of mortality than those who did not receive any intervention.5
In other words, patients who get financial help have a better shot at surviving cancer. This is why our services matter.
The financial toxicity of cancer is a life or death problem, and Family Reach is here to do what it takes, measure it, fix it, and work toward a future where no financial barriers stand between cancer patients and survival.
Looking to the next 25 years of impact
Family Reach's focus is on meeting patients and caregivers when and how they need us most, and our continued research and data efforts will help us understand our impact on the families we serve. As Andrea Incudine, Director of Impact at Family Reach, said, "Data doesn't lie. It tells us what we do really well and where there are opportunities for improvement."
This year, we're launching a pilot program with One Family Foundation and Humanity Forward that will deliver collaborative financial intervention for the lowest-income patients facing cancer in Philadelphia. The pilot includes a research study that will measure the impact of the program over three years, giving us a direct look at our impact on treatment access and adherence.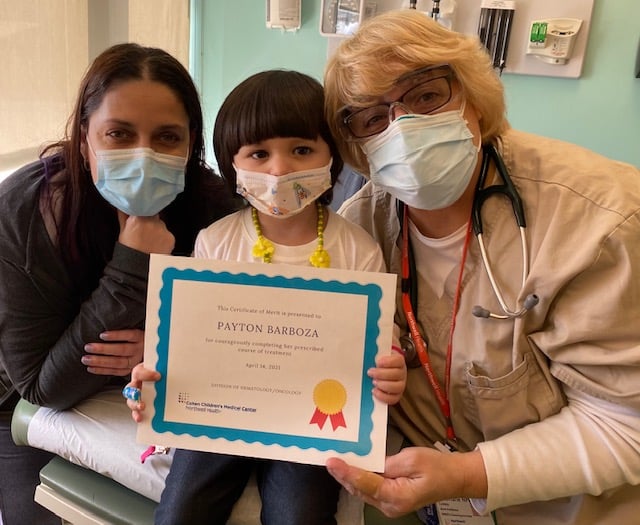 When our services enable patients to access and stay on treatment, they ultimately increase their chances of survival. Our impact efforts going forward will measure both financial and medical outcomes to prove how and why financial treatment should be a standard of care for all patients facing cancer.

Even with 25 years of progress and impact that's worthy of celebration, Family Reach has only scratched the surface. There are more program enhancements in our future, and we will continue working toward equitable cancer support and long-term systemic change for the cancer community.

Family Reach is endlessly grateful to everyone who puts their time and energy into our mission. None of this is possible without our generous community of supporters, partners, and friends.

Together, we're changing the face of cancer. Here's to another 25!
Mark your calendar: Giving Day is July 14! Join us to help cancer patients fight financial barriers in honor of Family Reach's 25th Anniversary.
References
1. Cancer Statistics. National Cancer Institute. September 25, 2020. Accessed March 11, 2021.https://www.cancer.gov/about-cancer/understanding/statistics
2. Gordon LG, Merollini KMD, Lowe A, Chan RJ. A Systematic Review of Financial Toxicity AmongCancer Survivors: We Can't Pay the Co-Pay. Patient. 2017 Jun;10(3):295-309. doi:10.1007/s40271-016-0204-x
3. Zafar, S. Yousuf. "Cancer Treatment Can Result in 'Financial Toxicity' for Patients and Families." CancerNetwork, 2 June 2017.
4. Bona, K., Blonquist, T.M., Neuberg, D.S., Silverman, L.B. and Wolfe, J. (2016), Impact of Socioeconomic Status on Timing of Relapse and Overall Survival for Children Treated on Dana‐Farber Cancer Institute ALL Consortium Protocols (2000–2010). Pediatr Blood Cancer, 63: 1012-1018. doi:10.1002/pbc.25928
5. Knight T, Aguiar M, Robinson M, et al. Financial Toxicity Intervention Decreases Mortality in High Risk Hematologic Malignancy Patients. In: ASH; 2020. Accessed November 11, 2020. https://ash.confex.com/ash/2020/webprogram/Paper137222.html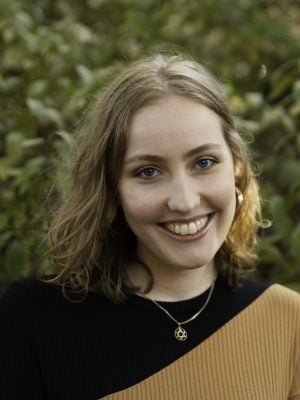 Senior Creative and Brand Manager • Family Reach Team
Always walking the fine line between her right and left brain, Stevie brings her creative and strategic thinking to her role as Senior Creative and Brand Manager. Her work amplifies Family Reach's voice and brings attention to the financial impacts of a cancer diagnosis.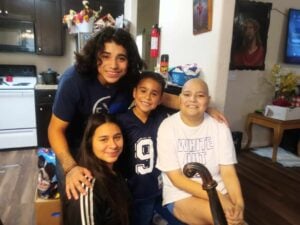 Your holiday giving provides financial relief to families like these who are facing cancer this winter.
Read More »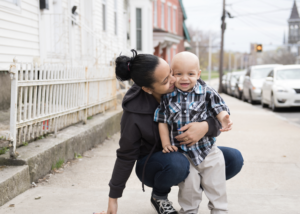 Curious what a donation to Family Reach does? Here's a breakdown of how donations to Family Reach provide financial support to families facing cancer.
Read More »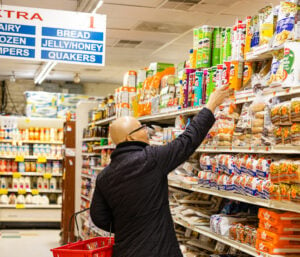 These tips will help you save money on food while you or your loved one is going through cancer treatment.
Read More »
Sign up for Email Updates