Family Reach Launches Free Financial Guidebook for Anyone Impacted by COVID-19
It was just a few weeks into the pandemic when we started to connect the dots.

Our team was in the midst of figuring out how we would need to pivot to keep providing financial support to families facing cancer. But we couldn't just watch from the sidelines as thousands of people faced such similar financial struggles due to the pandemic. Cancer is a health crisis followed by a financial crisis — and so is COVID-19.

Whether diagnosed with coronavirus or not, we're all experiencing new financial worries. Our team wondered how we could help not only cancer patients, but anyone financially impacted by the pandemic.

The answer was A Financial Guide to COVID-19, a free resource adapted from the educational materials we provide cancer patients and their families.
Creating A Financial Guide to COVID-19
A pillar of our Financial Treatment Program, our free financial guidebooks introduce cancer patients and caregivers to the financial side effects of a diagnosis and offer advice on how to manage them. The more we learned about the virus and its widespread effect, the more we realized that this financial guidance could help so many others.

The first step to creating A Financial Guide to COVID-19 was pulling out all of the relevant information from our original guidebooks. From there, we made the necessary adjustments and additions, working with financial experts and medical professionals to repurpose the resource for anyone impacted by COVID-19.

Keeping in mind that the pandemic is a developing situation, we focused on our tried-and-true financial tips and considerations that are relevant to anyone experiencing the financial struggles that follow a serious diagnosis or job loss. This includes:
Budgeting advice when experiencing a loss in income
Costs and saving options to consider
Easy action steps to follow
Checklist for estimating personal costs
List of relevant financial resources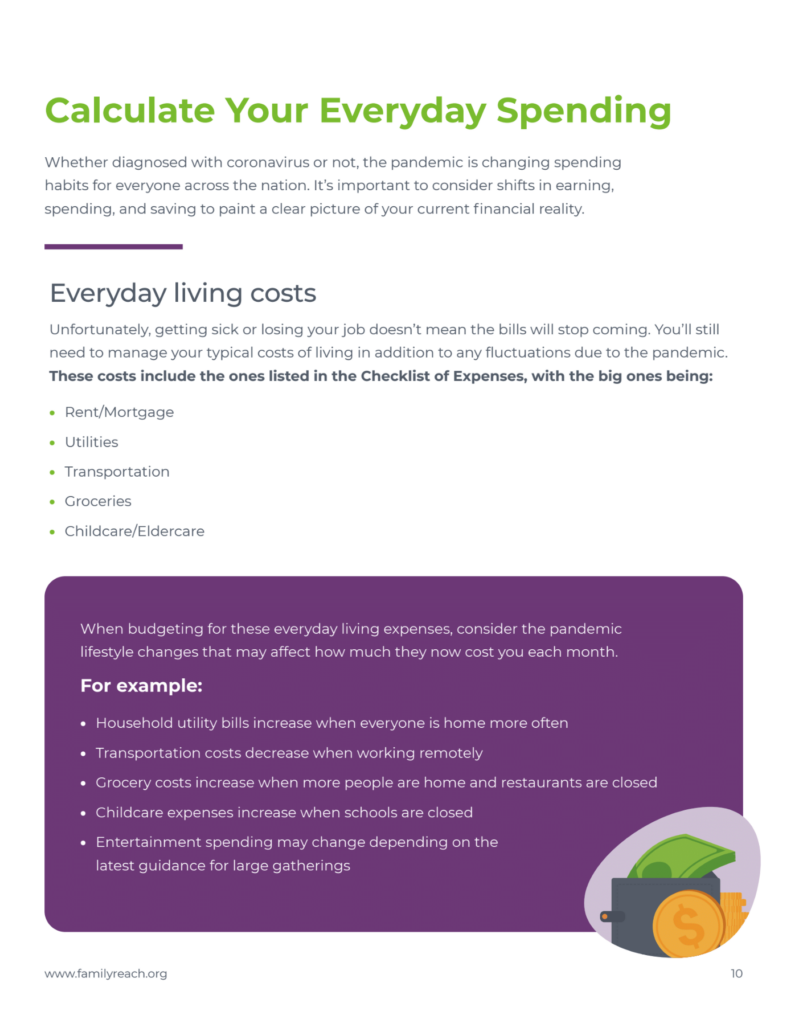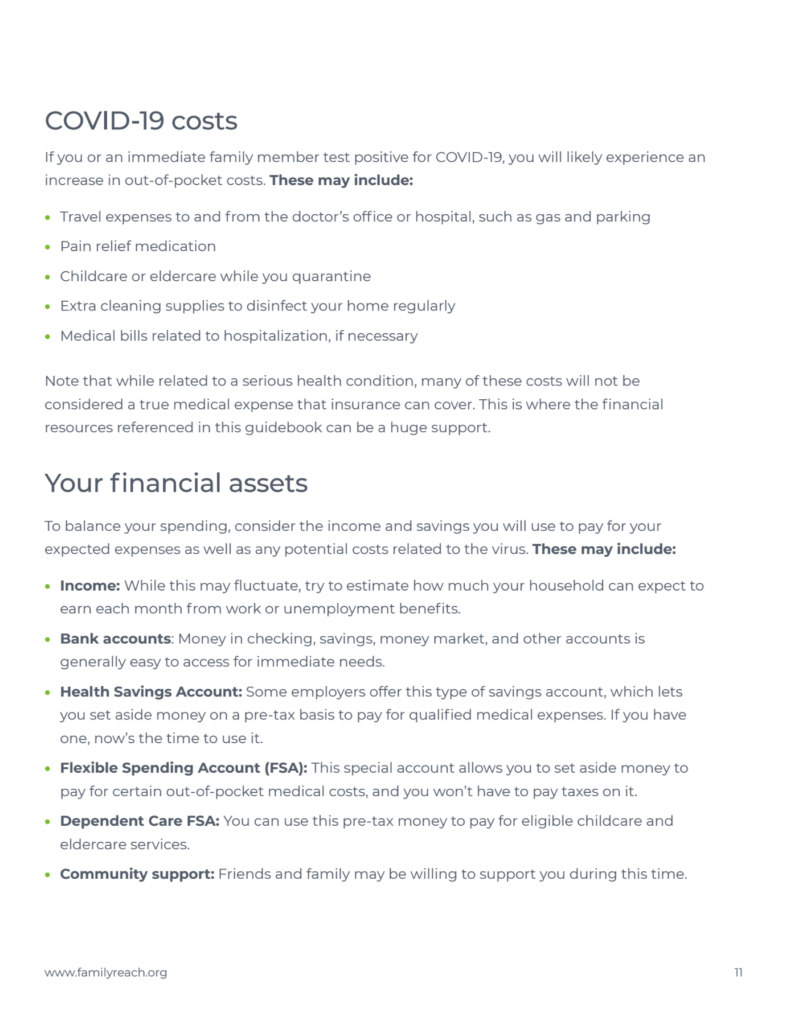 Example section from the guidebook
Collaborating to make the guidebook possible
A Financial Guide to COVID-19 is a true testament to the power of collaboration. We're grateful to the individuals and companies who graciously donated their time and expertise to help us adapt our educational materials to the COVID-19 era.
Starting with content, we worked with financial experts to nail down the most relevant advice to include as well as professionals in the healthcare industry to better understand the pandemic, insurance options, and relief programs through their firsthand perspectives. They graciously shared their thoughts with our team and many reviewed the final product to give us valued feedback and stamps of approval. A huge shoutout goes out to the following:
Tim Moore, Managing Director at Morgan Stanley
Suzette Rothberg, Certified Financial Planner™ professional at Suzette Rothberg Consulting, LLC
Barry Coleman, Vice President of Counseling and Education Programs at National Foundation for Credit Counseling
John L Colaizzi, Jr, PharmD, CCP, Director of Specialty Enablement Strategies at Walgreens
Jessica Buzzelli, PharmD, Senior Manager of Patient Care and Advocacy Oncology and Fertility at Walgreens
Blue Cross Blue Shield of North Carolina
Kathy Yeomalakis, Registered Respiratory Therapist at Lahey Hospital & Medical Center
Elizabeth Adelia Horsburgh, New York State's Office of Mental Health Pandemic Response Helpline
After finalizing the content, our wonderful partners at Brafton, a content marketing agency based in Boston, stepped in to bring the guidebook to life. Thank you to Ken Boostrom, Director of Design & UX, for his creative leadership and Tim Olech, Graphic Designer, for the beautiful design and illustration!
Once the guidebook was ready to share with the world, we worked with our friends at Flowcode on distribution. With their help, we have the technology to seamlessly distribute this resource and make it easy for others to share it as well. Simply scan the Flowcode below on your mobile device camera to send this guidebook to your friends, family, and colleagues.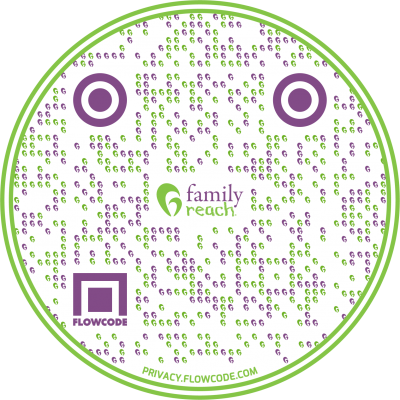 We can also create custom Flowcodes if you think your company would benefit from a unique code to share the guidebook with your networks. Email Morgan O'Brien at [email protected] for more information.
Overcoming the financial impact of the pandemic
As we all continue to weather the effects of the COVID-19 health crisis, we hope our new financial guidebook can play a small role in relief and recovery.

Our focus is, and always will be, cancer. But the financial crisis of COVID-19 won't disappear any time soon, especially when access to healthcare and stable employment is not always equal. If we can take some of the stress away for you or someone you know with this tool, it would be our honor to do so.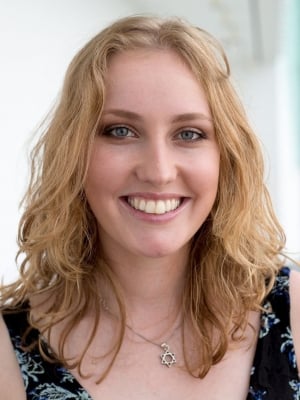 Marketing Coordinator • Family Reach Team
Always walking the fine line between her right and left brain, Stevie brings her creative and strategic thinking to her role as Marketing Coordinator. Through writing and design, she amplifies Family Reach's voice and puts financial toxicity in the spotlight.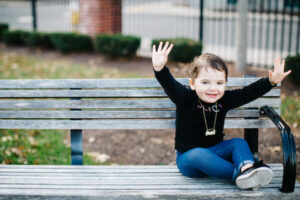 Our generous community showed up to support families facing the financial barriers of cancer and additional hardships of COVID-19.
Read More »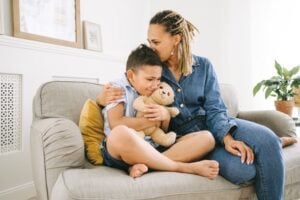 Here's a look at how our national nonprofit weathered the pandemic and continued to provide financial support to cancer patients.
Read More »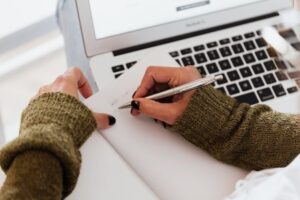 Here are some of the top takeaways from the annual meeting of the cancer nonprofit minds who form the one-of-a-kind LiFT Network.
Read More »
Sign up for Email Updates