Family Reach Celebrates 25 Years of Supporting Cancer Patients
As we celebrate the milestone of Family Reach's 25th Anniversary in 2021, our spotlight remains on the cancer community we serve. We still see you — and we will always see you.
Along with applauding our accomplishments and reflecting on pivotal moments throughout the organization's history, we recognize that our work isn't done yet. The problem that our founding families saw 25 years ago still rings true for millions across the United States, and we've been building up the awareness, solutions, and community for a stronger fight against the financial barriers to cancer treatment.
We hope you'll join us during this milestone year! Here's how Family Reach evolved from a regional family foundation to a national nonprofit organization, and a look at where we plan to go from here.
Looking back on our beginnings 
Long before the term "financial toxicity" was coined to describe the devastating impact that the financial side effects of cancer can have on a patient's chance of survival, the Colangelo and Morello families saw this problem hiding in plain sight.
Both families faced the grief of losing a loved one to cancer. The Colangelos lost their 11-year-old son Christopher to neuroblastoma in 1981, and Ewing's sarcoma took 27-year-old daughter and sister Kristine from the Morellos in 1995.
When they met fellow patients and families during treatment, the Colangelos and Morellos noticed a bigger issue than just cancer. They heard about financial hardships, like families forced to forgo dinner to pay for the day's parking at the hospital and homes with electricity shut off while mom stopped working to stay by her child's side. They picked up on the shame these families carried as they made these tradeoffs.

Motivated by their shared experiences, the families started the Family Reach Foundation together. In the early days, the focus was on providing direct funding to pediatric patients and their families and they worked directly with hospitals and social workers to reach those in need.

The emergency checks covered non-medical costs, like mortgage or rent, transportation to and from the treatment center, groceries, utilities, and other daily living essentials. The support gave caregivers the breathing room to focus on their child's health without the added worry of the next bill.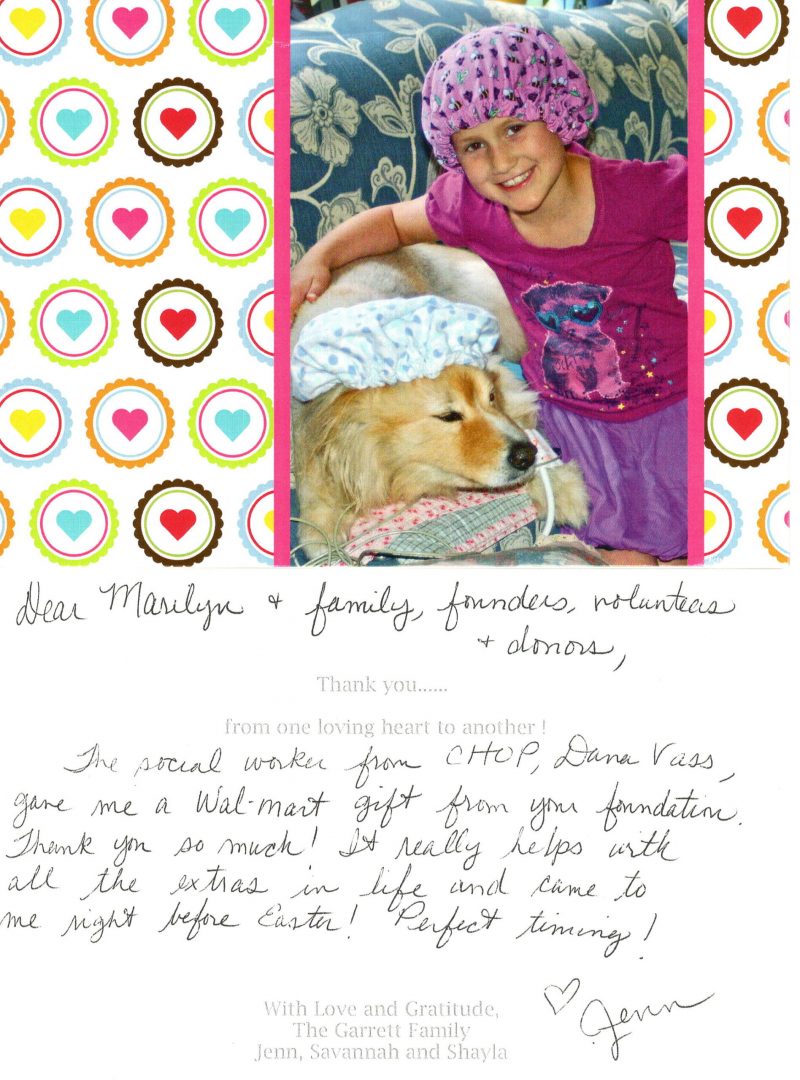 With the stage set for ongoing success, Family Reach grew until our family founders welcomed CEO Carla Tardif to the team in 2008 to lead the continued evolution of the organization. Family Reach entered new heights with iconic events like Cooking Live with Chef Ming Tsai, collaboration through the Imagine Series, community groups like Reach Athletes, and a pivotal trip to the White House through the Biden Cancer Initiative.
Celebrating where we are today  
Now 25 years after the Colangelos and Morellos joined forces, Family Reach has generated almost $45 million in gross contributions and serves tens of thousands of families facing cancer each year with their comprehensive services and programs.
The program still offers emergency grants, but the more comprehensive approach also includes free education, financial planning, and resource navigation. The FTP serves families facing pediatric, young adult, and adult cancer, addressing the unique financial barriers of each type of diagnosis. By 2018, we were reaching families in all 50 states and we're proud to know that nearly 80% of those who receive our FTP services report experiencing reduced financial distress.1
Of course, we didn't get here alone. The expansion of our programs was made possible by insight from providers at more than 500 hospitals and cancer centers and over 48,000 patients and caregivers. An incredible community of donors, athletes, volunteers, sponsors, and thought leaders continuously rally around our mission.
Along the way, major celebrities like Matt Damon, David Ortiz, Reese Witherspoon, Chef José Andrés, Suleika Jaouad, and John Krasinski joined our cause to wipe out the shame that our founding families knew so well. Their support sends an important message to the cancer community: You are not alone, and it's okay to ask for help. 
This collaborative approach also allows us to join forces to have a greater impact on the cancer community. We created The LiFT Network, for example, which is an innovative group of like-minded cancer nonprofits that are united through shared resources and thought partnership. Members work together to expand the reach of our services and address the financial crisis that follows a cancer diagnosis.
Taking on the next 25 years
Diverse collaboration is a core value at Family Reach, and we continue to work with healthcare professionals, cancer patients, caregivers, nonprofit partners, and corporations across industries to ensure we are addressing the entire cancer experience — from housing, food, and transportation to finances, technology, and accessible resources.
As we look to the future, our team is rooted in the belief that financial treatment should start as soon as medical treatment does. The sooner we can reach cancer patients and their families with support, the more likely we are to break down financial barriers and smooth the path to healing.
We understand that there are many paths a family can take to needing our services and from the moment of diagnosis, social determinants of health that are beyond a patient's control — including race, ethnicity, income level, zip code, and language — can create financial and clinical barriers to care. We strive for a future where these disparities do not affect access and adherence to treatment.
During this milestone year, we're highlighting our evolution through refreshed branding, honoring our founding with a Giving Day on July 14, and launching pilot programs to enhance our patient support services. As long as families are forced to choose between their health and their homes due to a cancer diagnosis, we will keep fighting.
Join us as we take on the next 25!
Be the first to know about this year's celebrations and updates! Sign up for our e-newsletter here.
REFERENCES
1. Patient Impact Survey. Family Reach. July 2020.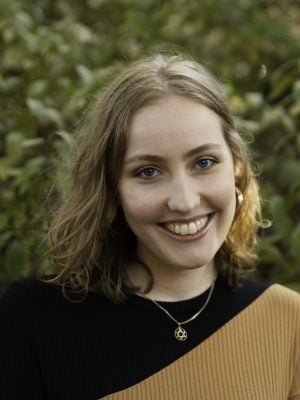 Senior Creative and Brand Manager • Family Reach Team
Always walking the fine line between her right and left brain, Stevie brings her creative and strategic thinking to her role as Senior Creative and Brand Manager. Her work amplifies Family Reach's voice and brings attention to the financial impacts of a cancer diagnosis.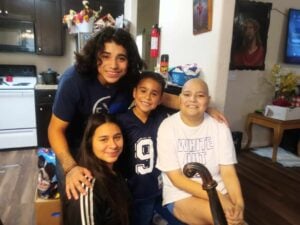 Your holiday giving provides financial relief to families like these who are facing cancer this winter.
Read More »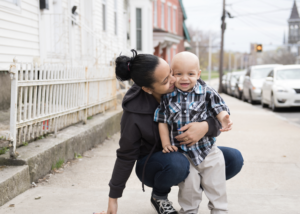 Curious what a donation to Family Reach does? Here's a breakdown of how donations to Family Reach provide financial support to families facing cancer.
Read More »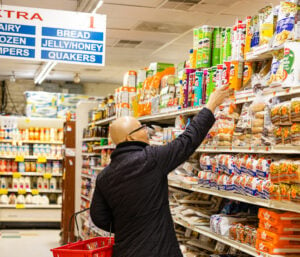 These tips will help you save money on food while you or your loved one is going through cancer treatment.
Read More »
Sign up for Email Updates